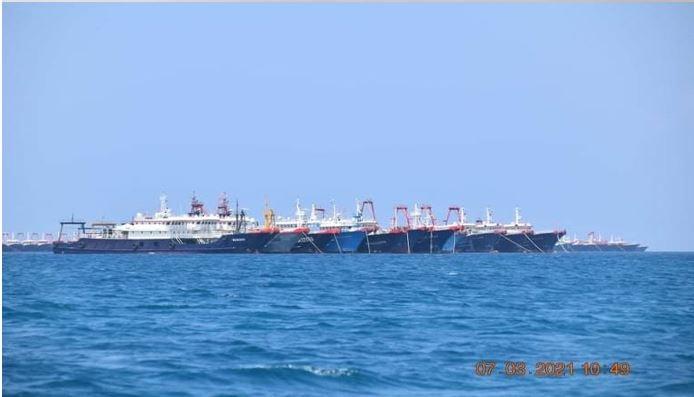 - Advertisement -
The Department of Foreign Affairs (DFA) on Tuesday said its statements on defending the country's sovereignty at Julian Felipe Reef will not be altered despite Malacañang's pronouncement that the reef is not owned by the Philippines.
According to a tweet from GMA News reporter JP Soriano, the department was responding to queries about conflicting statements on Julian Felipe Reef.
- Advertisement -
"At the moment, the DFA statements on the JFR issue remain unchanged," the DFA told reporters.
The foreign affairs department lodged daily diplomatic protests against China, asking the Asian country to withdraw hundreds of its ships staying at Julian Felipe Reef, which is part of the Kalayaan Island Group and within the Philippines' exclusive economic zone.
In a diplomatic note on April 21, DFA said that the Chinese vessels scattered in the West Philippine Sea "blatantly infringe upon Philippine sovereignty, sovereign rights and jurisdiction."
Earlier, presidential spokesperson Harry Roque dismissed statements that Philippines is in possession of the reef, adding that Vietnam and China are the ones in a territorial dispute over it. 
"We're making a big thing out of the fact, when that area was never under our possession," Roque said in a Palace briefing.
But Roque also said the Philippines is not waiving its claim at the Reef, which is located 175 nautical miles west of Bataraza town in Palawan and 638.229 nautical miles from Hainan Island. — BM, GMA News
7 Easy Ways To Make Extra Money At Home