- Advertisement -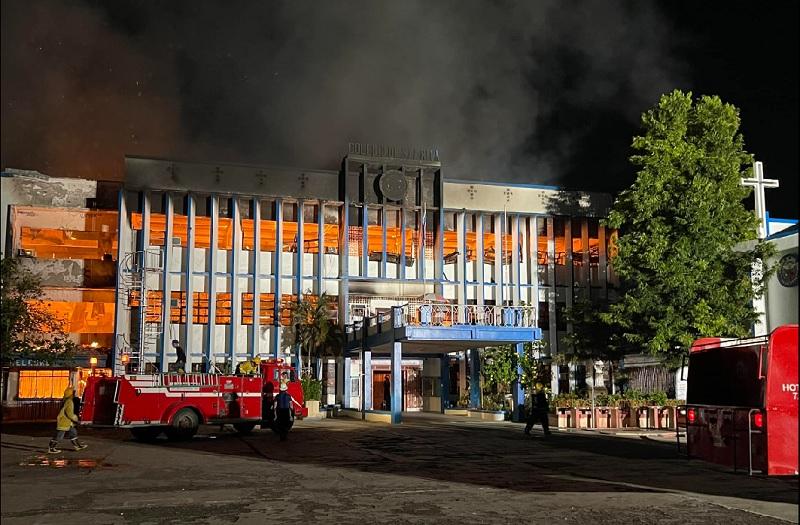 - Advertisement -
The Student Council of the Colegio de Sta. Rita in San Carlos City, Negros Occidental has issued a warning on speculations being posted on social media about photos of the fire that hit the school.
"Everyone, please be mindful of the malicious posts that have been circulating around your news feed," the student leaders posted on Augustinian Recollect Student Crusaders – CSR Chapter Facebook account.
The group posted two photos, a group photo inside the chapel with the statue of St. Rita on the right side. The second one is during the fire that razed the chapel showing a dark figure positioned near the window.
"It is the statue of St. Rita, which had been located inside the school's chapel for many years already," the group explained.
"We urge you all to be wary of any misinformation and spread awareness. We do not want our school to be aligned with malice or superstition. Nonetheless, amidst all the fiery chaos, St. Rita still emerges triumphantly, our Patron Saint of Impossible Cases." — BAP, GMA Integrated News
Read more, click here: GMA News
7 Easy Ways To Make Extra Money At Home


Learn Trading and know Two Platform that easy to Start With