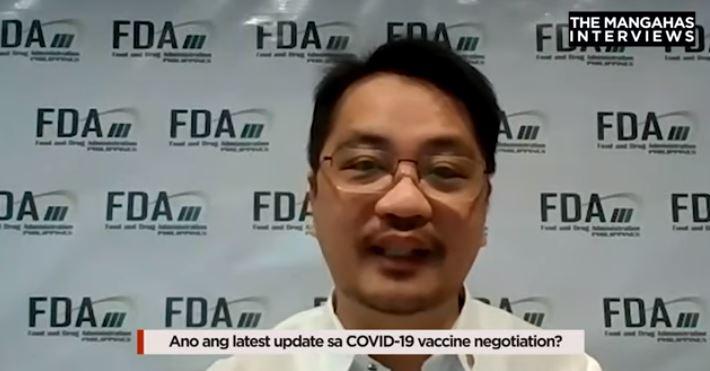 - Advertisement -
The Presidential Security Group Hospital which acquired the compassionate special permit for China's Sinopharm COVID-19 vaccine will be responsible if President Rodrigo Duterte experiences any adverse side effects.
Duterte received on Monday night the Sinopharm jab against COVID-19. It was administered by no less than Health Secretary Francisco Duque III.
- Advertisement -
"So ang nanghingi sa amin ng CSP is the director of the PSG Hospital," Philippine Food and Drug Administration director general Eric Domingo said in Lei Alviz's report on "24 Oras."
[The PSG Hospital director was the one who asked for the CSP from us.]
"When we give a compassionate special permit, it is very clear that there is no assurance of safety, efficacy, and quality because it was not evaluated by the FDA. The PSG Hospital takes full responsibility for it," he added.
A compassionate use permit only allows for legal administration of COVID-19 vaccine in the Philippines and is not tantamount to the FDA endorsing the product's safety and efficacy.
So far, Domingo said there are two to three firms that have expressed their intent to apply for the emergency use authorization of the coronavirus vaccine developed by China's Sinopharm Group.
However, these firms have yet to submit requirements to the FDA, including proof that they are the official supplier and distributor of the Chinese-made COVID-19 vaccine in the country.
Duterte revealed in December that members of the PSG had already been inoculated with Sinopharm's COVID-19 vaccine. At that time, Sinopharm has yet to secure a CSP for its vaccine from the FDA.
PSG commander Jesus Durante III later confirmed the President's information, saying PSG members had been inoculated with Sinopharm doses.
It was only in February this year that the FDA granted a CSP for 10,000 doses of Sinopharm vaccine for the use of PSG members. —Ma. Angelica Garcia/NB, GMA News
7 Easy Ways To Make Extra Money At Home