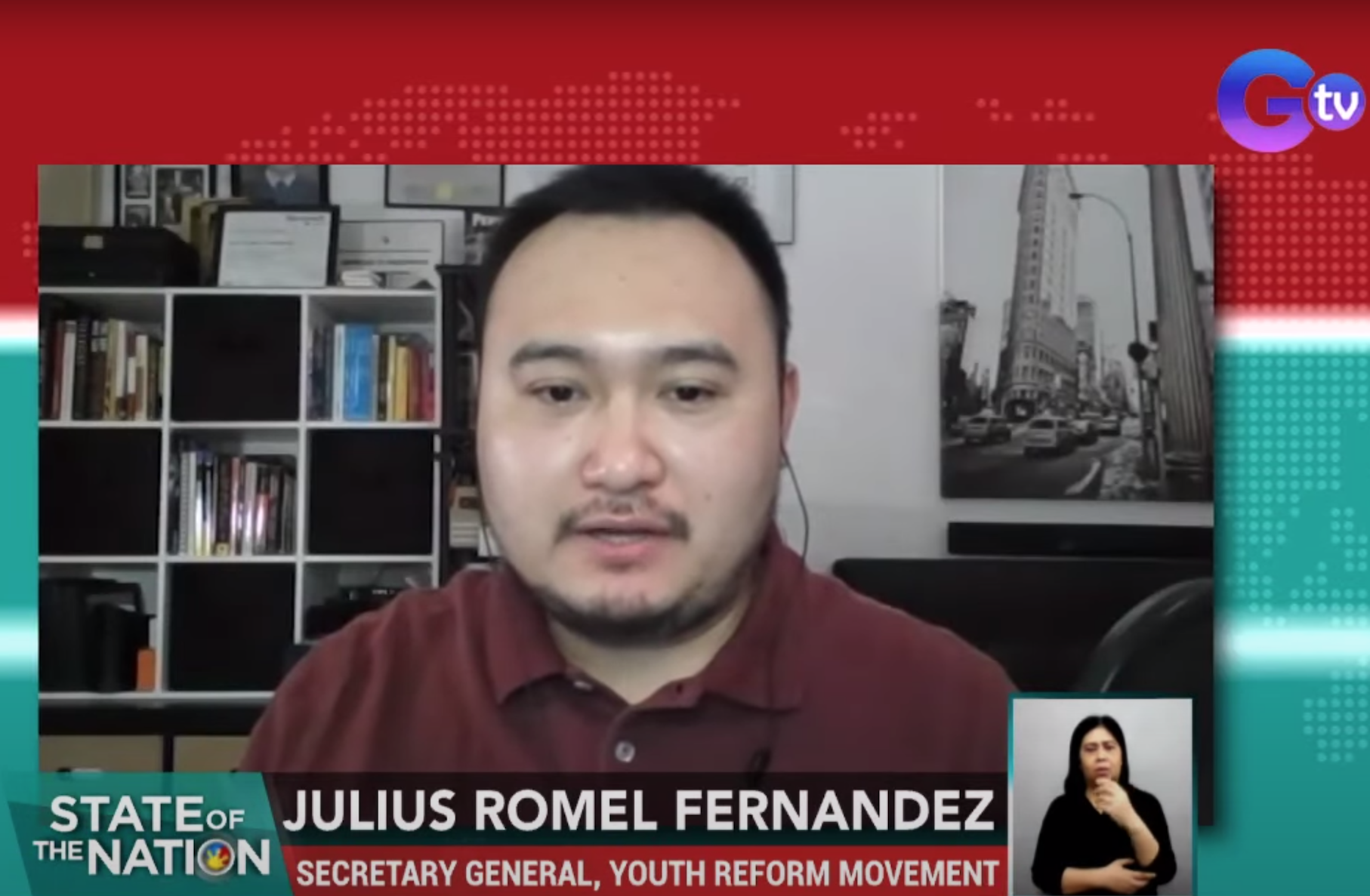 - Advertisement -
The Youth Reform Movement, a group that supported late former Senator Miriam Santiago in 2016 elections, was dismayed over the People's Reform Party's (PRP) support of Davao City Mayor Sara Duterte if she runs for the presidential post in next year's polls.
In Ivan Mayrina's State of the Nation report, Julius Romel Fernandez, secretary general of the youth group, said they believe that the projects of the Duterte administration are not aligned with Santiago's advocacies.
- Advertisement -
"We were really disappointed kasi alam naman namin sa organization, the things that Miriam Santiago stood for are not aligned with the current agendas, projects of the government," said Fernandez.
But the PRP, founded by Santiago, responded to Fernandez's concerns, saying he is not connected with their organization.
"While his  group might have supported the late senator in previous elections, the PRP today does not need his approval on who to support," read the statement.
Sara Duterte has yet to decide about her decisions on the next year's polls. Her father, President Rodrigo Duterte had discouraged her to run for the post as being a president is a difficult job.
The presidential daughter also did not respond to GMA News when asked for her comments on PRP's support.  — Consuelo Marquez/BAP, GMA News
Read more, click here: GMA News
7 Easy Ways To Make Extra Money At Home