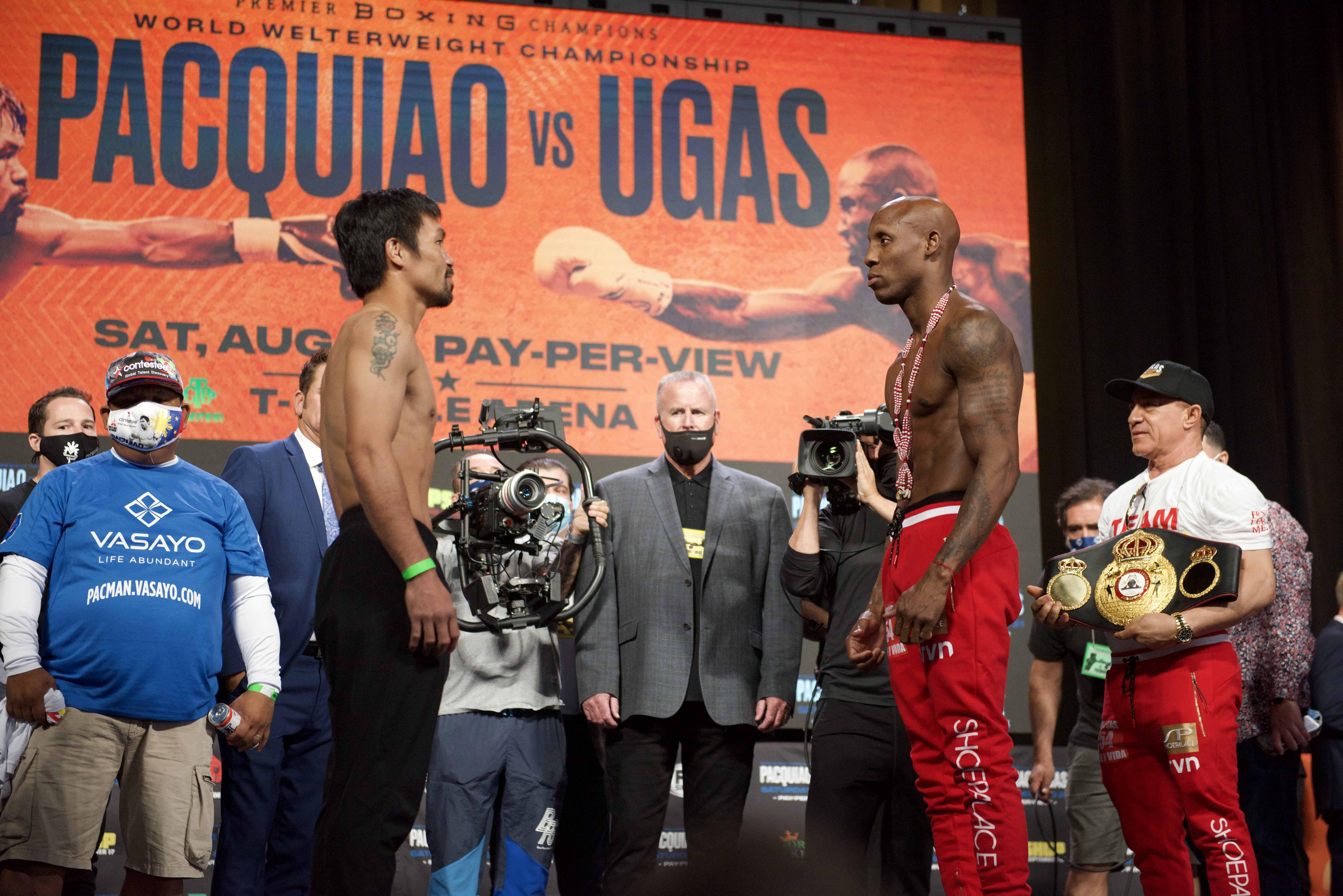 - Advertisement -
Veteran boxing analyst Ed Tolentino believes that eight-division champion Manny Pacquiao will prove too much to handle against WBA world welterweight champion Yordenis Ugas when they meet inside the ring on Sunday, August 22 at the T-Mobile Arena in Las Vegas.
"Remember, how many fights did it take Juan Manuel Marquez to finally get that right hand in? It took how many years for Marquez to catch Pacquiao, Ugas only had two weeks," Tolentino told GMA News Online.
- Advertisement -
"Ugas doesn't throw much. He has a good right but he has to let his hands go, he has to improve his volume of punches. He does not fight like a tall guy, he comes in slouching with his hands up, you follow that straight line, Pacquiao's left straight will not encounter difficulty in finding him."
Tolentino is excited to see Pacquiao compete after a two-year layoff but concedes that the upcoming fight is not as interesting as the Errol Spence Jr. showdown stating that the Cuban Olympian is a mere paper champ.
"Expectations had dampened for this fight. Boxing fans ordered a super-sized meal, Pacquiao versus Spence. But when it got to the table, they got a budget meal in Ugas versus Pacquiao. Comparing those two, this one really has less impact," he said.
And when it comes to the skillset of both prizefighters, Tolentino does not expect much from Ugas either come fight night.
"Ugas has nothing to show when it comes to technique because he is too limited. I think Pacquiao wins this fight by decision and I would not be surprised if there be flash knockdowns in the early rounds," Tolentino stated.
"I think Pacquiao will have a clinical approach in this fight. What I want to see from him is offense and pacing for twelve rounds. The skillset will be too much for Ugas to handle."
—JMB, GMA News
7 Easy Ways To Make Extra Money At Home