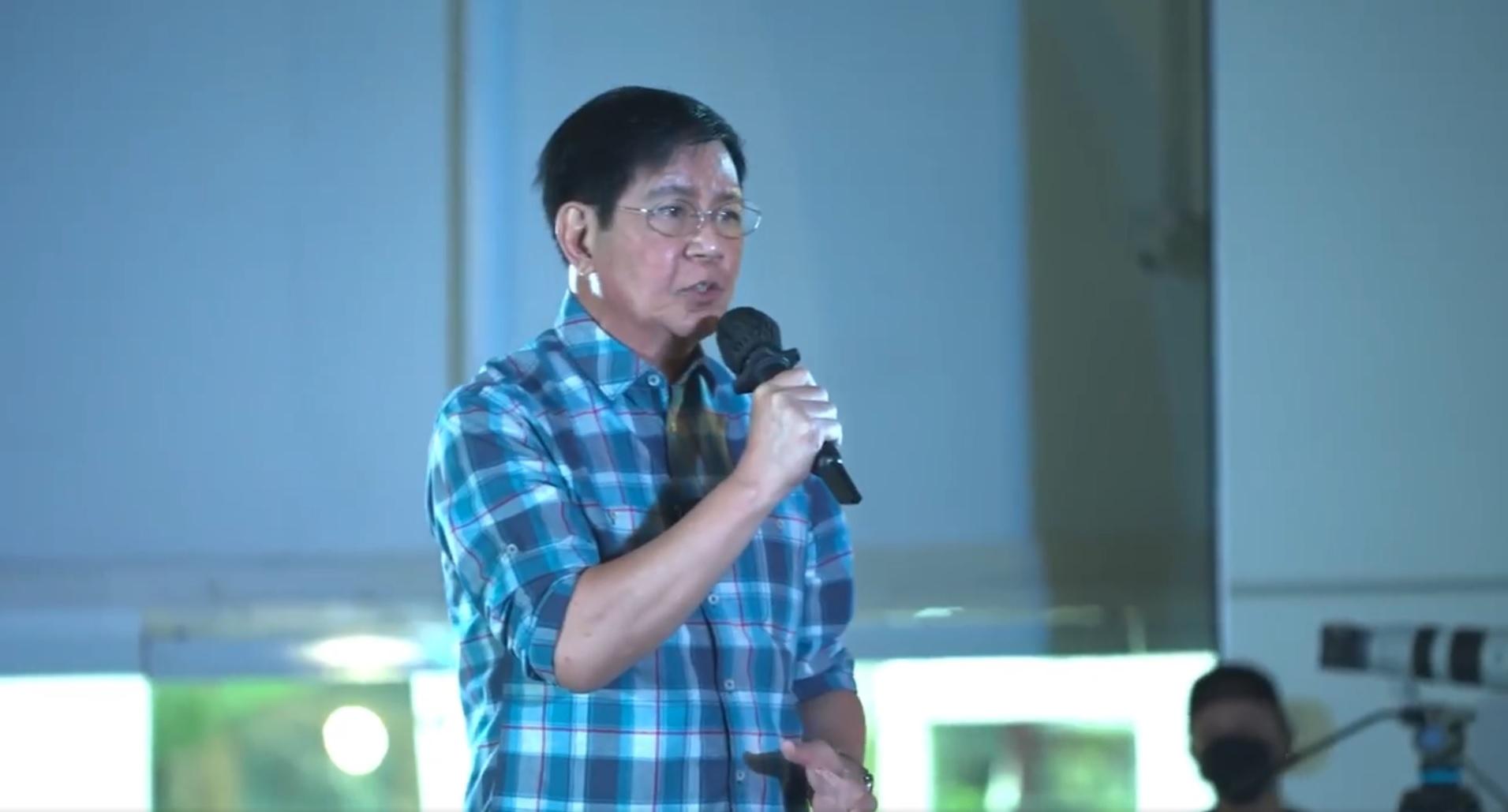 - Advertisement -
Presidential aspirant and Senator Panfilo Lacson on Wednesday hit the government for its "reactive and late" pandemic approach following the clarification regarding the exemptions on the "no vaccination, no ride" policy.
"Why clarify only now? Why wait for hundreds of commuters to suffer first? Since the start of the pandemic in our country in early 2020, the national government's action has always been reactive and late," Lacson said in a statement.
- Advertisement -
Lacson issued the statement after Labor Secretary Silvestre Bello III on Tuesday said workers unvaccinated against COVID-19 can avail of public transportation on their way to their respective workplaces.
The policy, which is being implemented in Metro Manila since January 17, was met with public outcry.
In his statement, Lacson cited as an example the late partnership with the business sector and the local government units (LGUs) in expanding the country's vaccination drive.
"[T]heir voluntary participation and offering of their own resources was even discouraged by the government through overregulation. Ano ba meron [What's the deal?]" he said.
Lacson said those who were affected by the "no vaccination, no ride" policy could avail of legal remedies such as a class suit but warned of a "protracted legal battle."
"It bears repeating that what we need from the national government is a proactive leadership — with a science-based and data-driven approach — to beat this pandemic," he said.
Meanwhile, Lacson's running-mate, Senate President Vicente Sotto III, said it seems like the policy did not undergo thorough analysis.
"Obviously, the idea did not go through contemplation. Swashbuckling at the very least!" he said in a separate text message.
At least two senators have called for a stop in the implementation of the "no vaccination, no ride" policy while some lawmakers warned of discrimination against the unvaccinated. —KBK, GMA News
Read more, click here: GMA News
7 Easy Ways To Make Extra Money At Home