- Advertisement -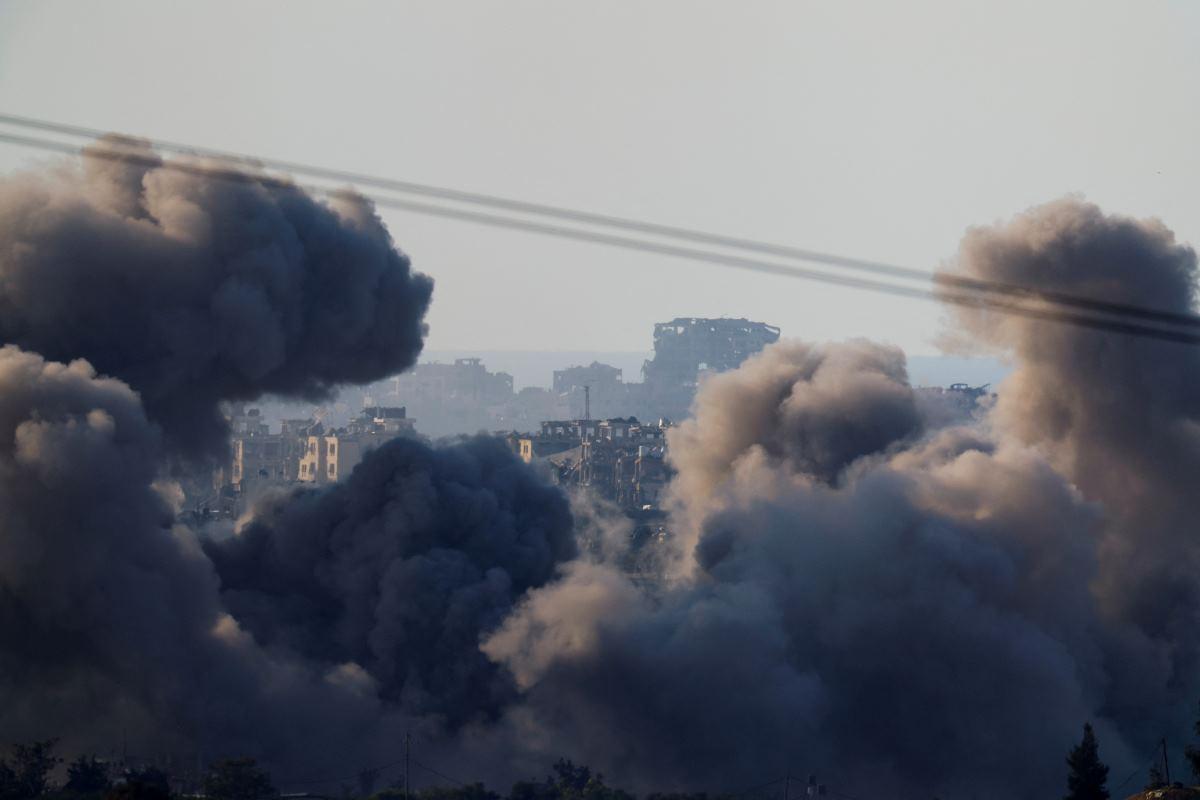 - Advertisement -
GAZA/JERUSALEM — The United States believes that Israel and Hamas are getting closer to a deal that would secure the release of some hostages held in Gaza, even as the Israeli military's deadly assault on Gaza City continued and rockets were being fired into Israel.
US President Joe Biden said on Monday he believed an accord was near. "We're closer now than we've been before," White House spokesman John Kirby said of a hostage agreement.
The Palestinian militant group Hamas took about 240 hostages during its Oct. 7 rampage into Israel that killed 1,200 people.
Mirjana Spoljaric, president of the International Committee of the Red Cross (ICRC), met in Qatar on Monday with Hamas leader Ismail Haniyeh to "advance humanitarian issues" related to the conflict, the Geneva-based ICRC said in a statement. She also met separately with Qatari authorities.
The organization said it was not part of negotiations aimed at releasing the hostages. But as a neutral intermediary it was ready "to facilitate any future release that the parties agree to," it said.
Talk of an imminent hostage deal has been swirling for days.
Reuters reported last week that Qatari mediators had been seeking a deal for Hamas and Israel to exchange 50 hostages in return for a three-day ceasefire that would boost emergency aid shipments to Gaza civilians, citing an official briefed on the talks.
Israeli Ambassador to the United States Michael Herzog said on ABC's "This Week" on Sunday that he hoped for an agreement "in the coming days" while Qatar's Prime Minister Sheikh Mohammed Bin Abdulrahman al-Thani said that the remaining sticking points were "very minor."
The Washington Post on Saturday reported a deal had been agreed but the White House and Israel denied that.
The two sides have appeared close before.
"We really need to adhere to the mantra that nothing is agreed until everything is agreed," White House deputy national security adviser Jon Finer told NBC's "Meet the Press" program on Sunday.
"Sensitive negotiations like this can fall apart at the last minute," Finer added.
Relatives of some of the people held by Hamas in Gaza urged far-right Israeli lawmakers on Monday not to pursue proposed capital punishment for captured Palestinian militants, saying that even talk of doing so might endanger the hostages.
Hamas' raid on Oct. 7, the deadliest day in Israel's 75-year-old history, prompted Israel to invade the Palestinian territory to target Hamas.
Since then, Gaza's Hamas-run government said at least 13,300 Palestinians have been killed, including at least 5,600 children and 3,550 women, by unrelenting Israeli bombardment.
Hamas said on its Telegram account on Monday that it had launched a barrage of missiles towards Tel Aviv. Witnesses also reported rockets being fired at central Israel.
Hospitals at risk
At the Indonesian Hospital, funded by Jakarta, Gaza's health ministry said on Monday that at least 12 Palestinians were killed and dozens wounded by firing into the complex encircled by Israeli tanks.
Health officials said 700 patients along with staff were under Israeli fire.
The Palestinian news agency WAFA said the facility in the northeast Gaza town of Beit Lahia had been hit by artillery rounds. Hospital staff denied there were any armed militants on the premises.
World Health Organization chief Tedros Adhanom Ghebreyesus said he was "appalled" by the attack that he too said had killed 12 people, including patients, citing unspecified reports.
The Israeli Defense Forces (IDF) said troops had fired back at fighters in the hospital while taking "numerous measures to minimize harm" to non-combatants.
Like all other health facilities in the northern half of Gaza, the Indonesian Hospital has largely ceased operations but is still sheltering patients, staff and displaced residents.
Twenty-eight prematurely born babies evacuated from Gaza's biggest hospital, Al Shifa, were taken into Egypt for urgent treatment on Monday.
Israeli forces seized Shifa last week to search for what they said was a tunnel network belonging to Hamas Islamists built underneath. Hundreds of patients, medical staff and displaced people left Shifa at the weekend, with doctors saying they were ejected by troops and Israel saying the departures were voluntary.
The United Nations says two-thirds of Gaza's 2.3 million people have been made homeless.
"We are witnessing a killing of civilians that is unparalleled and unprecedented in any conflict since I am Secretary-General," U.N. chief Antonio Guterres, who took office on Jan. 1, 2017, told reporters. — Reuters
Read more, click here: GMA News
7 Easy Ways To Make Extra Money At Home


Learn Trading and know Two Platform that easy to Start With