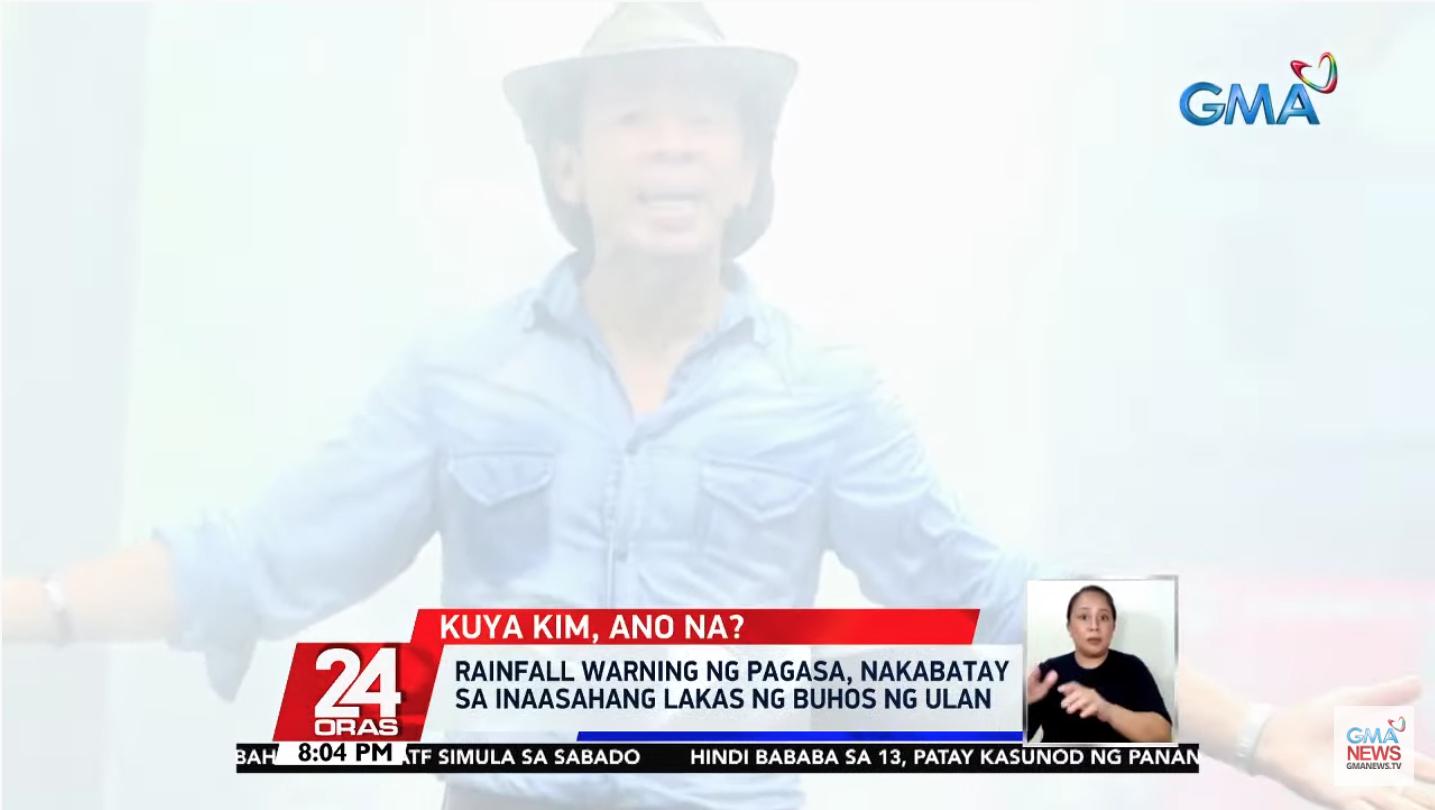 - Advertisement -
With the Philippines being vulnerable to typhoons, it is essential for Filipinos to prepare ahead of time by knowing how to recognize rainfall warnings.
These are the color-coded advisories sent through text by the National Disaster Risk Reduction and Management Council (NDRRMC).
- Advertisement -
On Wednesday, Kuya Kim explained how each rainfall looked like during his #KuyaKimAnoNa segment on "24 Oras."
Yellow rainfall warning
This advisory is issued for light to moderate rain that is not usually seen as dangerous.
According to Kuya Kim, this is where one can play under the rain or even catch frogs.
One may proceed with their daily activities with just a raincoat or umbrella.
Orange rainfall warning
With its strength measuring 15 to 30 millimeters per hour, orange rainfall has a huge chance to cause flooding.
Red heavy rainfall warning
The strongest of them all, red warnings are issued when there is a typhoon.
Measuring 30-65 millimeters per hour, red rainfall causes zero visibility.
Kuya Kim said those living near bodies of water should evacuate immediately when they get this warning.
Safety measures
No matter the advisory, Kuya Kim gave reminders on what people should do when it's raining.
First is to refrain from walking through flood as it may cause accidents, both to passersby and those in their vehicles.
He also said power lines should be avoided due to the possibility of live wires.
Lastly, flashlights, batteries, and food supplies should be prepared ahead of time so families could evacuate immediately once needed.
Stay safe and don't forget to be "IMReady," Kapuso! – Franchesca Viernes/RC, GMA News
7 Easy Ways To Make Extra Money At Home