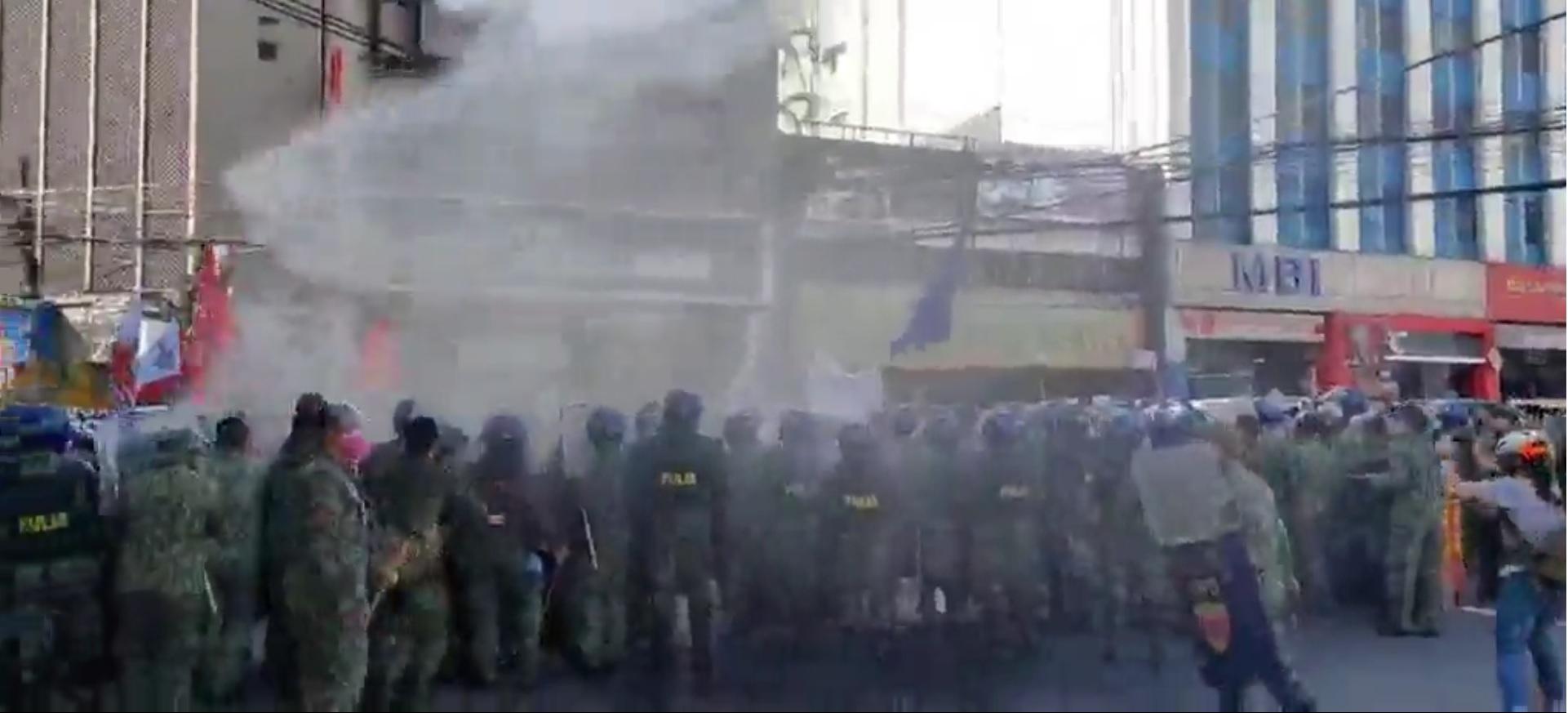 - Advertisement -
Authorities on Tuesday used water cannons against protesters in Manila's Escolta Street, according to a Tuesday Super Radyo dzBB report.
Based on the video, firefighters can be seen using jets of water to disperse protesters who had staged a rally to mark the 49th anniversary of dictator Ferdinand Marcos' declaration of Martial Law.
- Advertisement -
Earlier, members of the Manila Police District dispersed a similar rally at the foot of Mendiola Bridge. Protesters here had called on the government to stop "tyranny."
Meanwhile, labor and youth groups gathered at the Bantayog ng mga Bayani for a wreath-laying ceremony to remember Martial Law victims.
Bagong Alyansang Makabayan (Bayan) Secretary-General Renato Reyes slammed the Manila police for preventing people from reaching the Liwasang Bonifacio to commemorate Martial Law despite "honest efforts to ensure a peaceful outcome."
"Groups from Sanlakas were blocked at Welcome Rotonda. Groups with KMU were blocked at Avenida. Even I was threatened by police who were preventing me from crossing the street in Liwasang Bonifacio. Underpass exits are blocked by the police," he said in a statement.
"This is the 49th anniversary of Martial Law. Naked fascism suppressing the people. Liwasang Bonifacio is a freedom park. The people merely wish to express themselves while observing the minimum health protocols. What we are seeing is a reminder that the remnants of Marcosian rule are very much alive today," he added. — DVM, GMA News
Read more, click here: GMA News
7 Easy Ways To Make Extra Money At Home