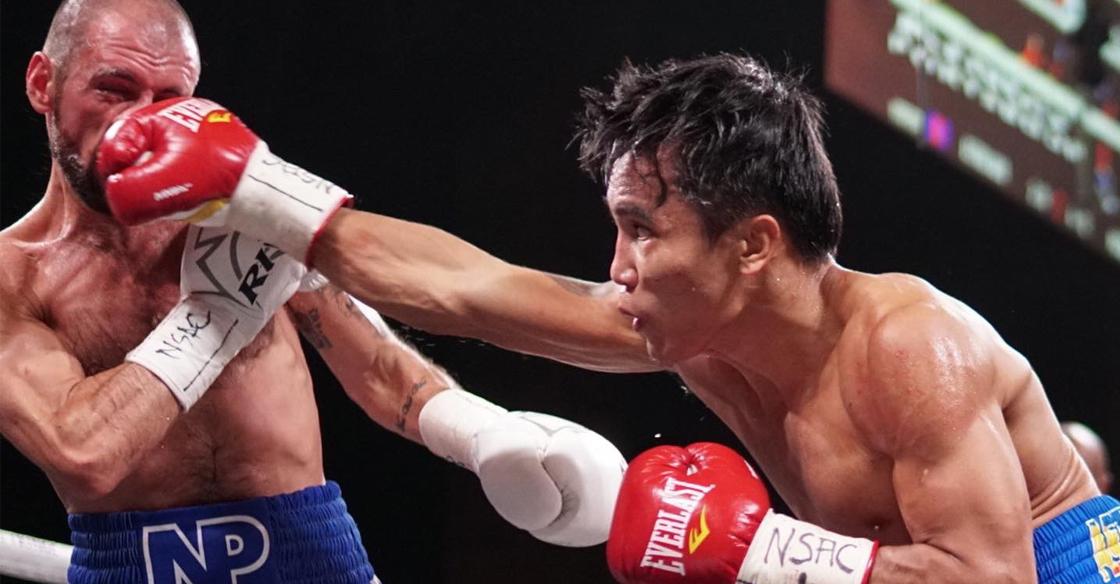 - Advertisement -
Veteran boxing analyst Atty. Ed Tolentino believes that bantamweight contender Vincent Astrolabio should play his cards right to fulfill his dream of becoming a world champion boxer.
Astrolabio, 18-3 with 13 knockouts, scored career-changing victories over former world champion Guillermo Rigondeaux and Nikolai Potapov last year. His last outing was an IBF title eliminator where he also won the WBO inter-continental bantamweight title.
- Advertisement -
Naoya Inoue currently lords over the 118-pound division and is reportedly moving up to super bantamweight. According to Tolentino, it would be better for Astrolabio to await the Japanese superstar's next move.
"The road to a world championship is knowing how to play your cards right," Tolentino said in an interview on Sparring Sessions.
"He needs to play the waiting game. We have to admit, Naoya Inoue is something else. Let's not beat around the bush; Astrolabio has good improvements but Inoue is from a different planet," he continued.
"Inoue is on his way out [of 118 pounds]. If I was him, play the waiting game and play it smart. Wait for Inoue to move up then fight one of the four world titles. For now, we have to admit that Inoue is too much."
According to Tolentino, Astrolabio is a world champion in the making and should not gamble his chances on Inoue.
"Astrolabio is in the position to contend for one of the major titles. The target is to become a world champion. The kid is improving, his zest and passion are there. That is a very good sign for a boxer," Tolentino said.
—JMB, GMA Integrated News
7 Easy Ways To Make Extra Money At Home