- Advertisement -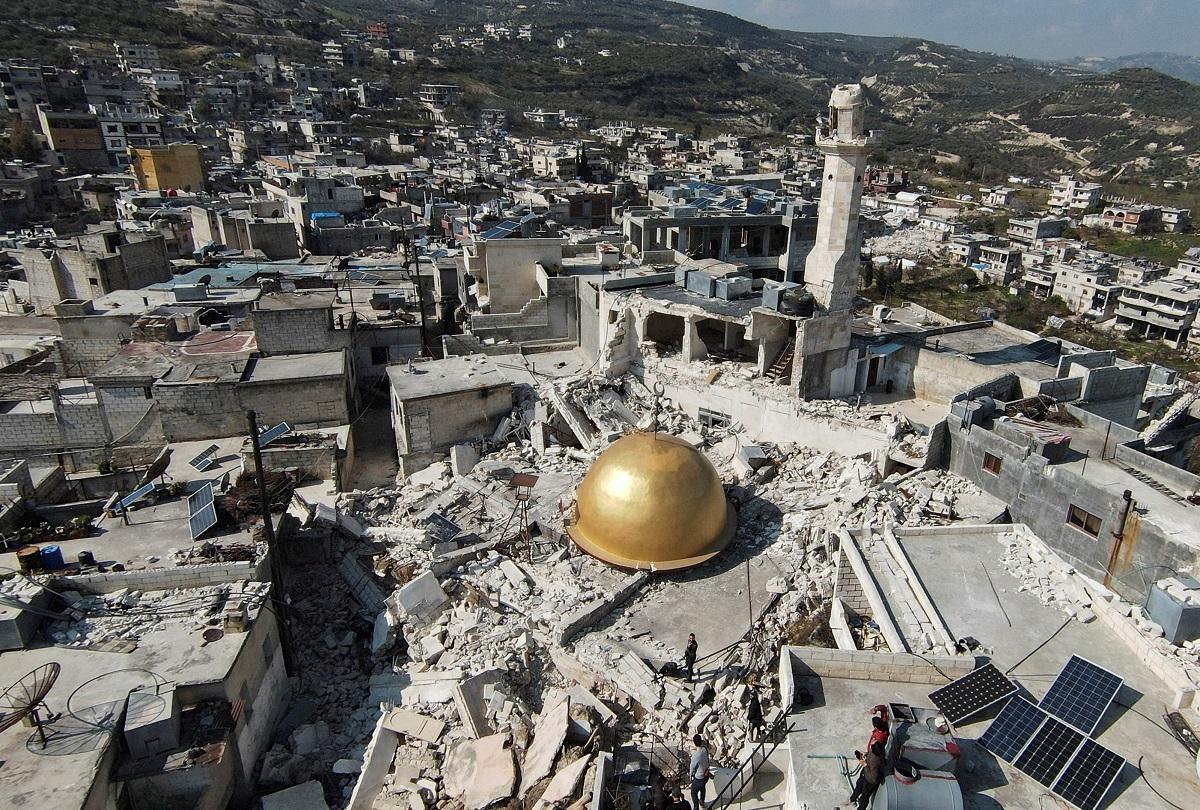 - Advertisement -
GENEVA, Switzerland – The post-earthquake goodwill that helped unblock aid deliveries in Syria should be applied at the political level to help advance efforts to end the country's 12-year conflict, the UN said Wednesday.
"The status quo cannot be acceptable," Geir Pedersen, the UN special envoy to Syria, told reporters in Geneva.
The catastrophic 7.8 magnitude earthquake that struck Turkey and Syria last month, killing more than 50,000 people, provided a "wake-up call to the world that the Syrian tragedy is far from over," he said.
The quake came nearly 12 years into Syria's civil war which has devastated swathes of the country, killed nearly half a million people and displaced millions more.
In northwest Syria, where nearly 6,000 people were killed by the February tremor, the immensity of the earthquake tragedy helped shift long-stuck positions to facilitate getting aid into rebel-held areas in the northwest of the country.
More border crossings were opened to facilitate aid shipments from Turkey, and efforts were made to crank up aid deliveries from government-held areas into the rebel-held northwest.
The United States and the European Union have also eased sanctions to ensure the aid could flow in unencumbered.
Pedersen hailed that "in the aftermath of the earthquakes, humanitarian steps from all sides have moved beyond previous positions, even if temporarily."
"A month ago, there was no prospect of the opening of more border crossings nor of moves to ease sanctions in a concrete way. We have seen both moves now," he pointed out.
What is desperately needed now, he said, is for "the same logic that was applied on the humanitarian front to now be applied on the political level."
"The earthquake in itself has shown that positive steps are possible if there is a political will."
Pedersen, who has for years been trying to make progress with a so-called constitutional committee for Syria with little success, warned though that the current geopolitical situation was not ideal for moving forward.
Last July, he had to indefinitely postpone a meeting of the committee after Moscow balked at it being held in Switzerland, which had imposed sanctions on Russia over its war in Ukraine.
"The international climate today may make a comprehensive solution impossible," Pedersen acknowledged.
"As long as the Russians don't want to come to Geneva, the Syrian government does not want to come to Geneva," he said, adding that he had had "months of discussions" with both and hoped "we will be able also to see progress on this file."
Pedersen insisted that "we can make progress".
"But then we need to see from all sides a willingness to compromise and to move forward in a more serious manner." — Agence France-Presse
Read more, click here: GMA News
7 Easy Ways To Make Extra Money At Home


Learn Trading and know Two Platform that easy to Start With