- Advertisement -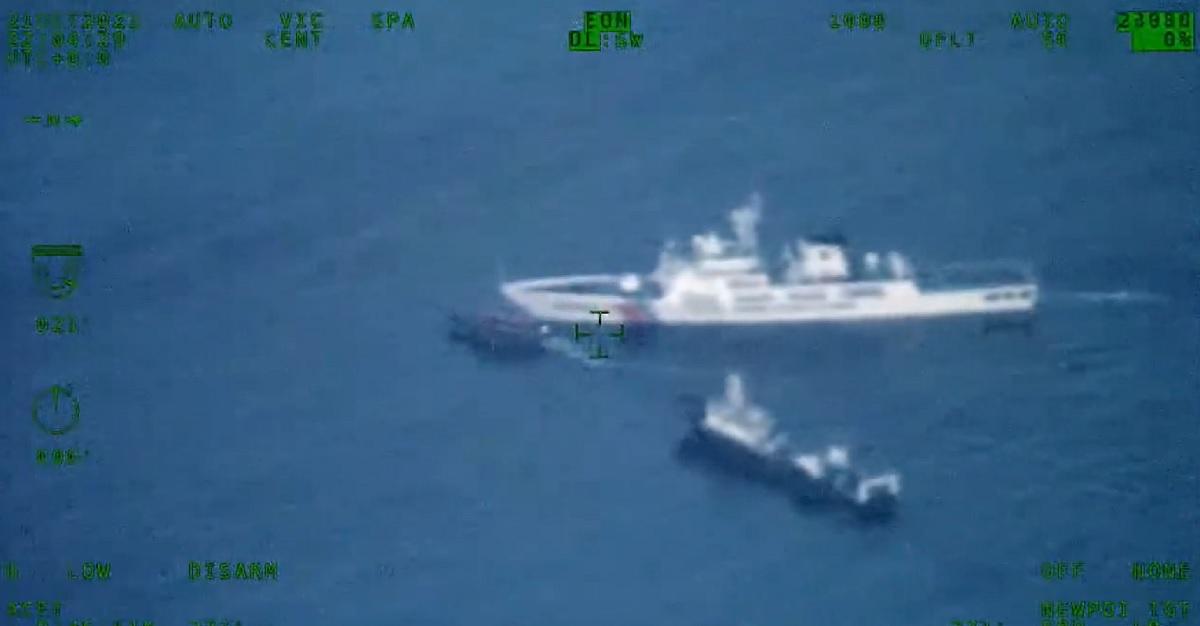 - Advertisement -
The United States on Monday reaffirmed its commitment to defend the Philippines under their Mutual Defense Treaty (MDT) after Philippine officials said a China Coast Guard vessel collided with a Philippine resupply boat off Ayungin Shoal.
In a statement, the US State Department said Washington "stands with our Philippine allies in the face of the People's Republic of China (PRC) Coast Guard and maritime militia's dangerous and unlawful actions obstructing an October 22 Philippine resupply mission to Second Thomas Shoal in the South China Sea."
"The United States reaffirms that Article IV of the 1951 U.S.-Philippines Mutual Defense Treaty extends to armed attacks on Philippine armed forces, public vessels, and aircraft – including those of its Coast Guard – anywhere in the South China Sea," it said.
Second Thomas Shoal is the international name of Ayungin, where a Philippine World War II-era vessel, BRP Sierra Madre, has been grounded since 1999.
The Philippines maintains a small navy personnel on BRP Sierra Madre to guard the territory, which is 105.77 nautical miles from the nearest Philippine province of Palawan and constitutes part of the country's 200-nautical mile exclusive economic zone (EEZ) and continental shelf as provided under a United Nations convention.
"By conducting dangerous maneuvers that caused collisions with Philippine resupply and Coast Guard ships, the PRC Coast Guard and maritime militia violated international law by intentionally interfering with the Philippine vessels' exercise of high seas freedom of navigation," the US State Department said.
Aside from the US, several other countries, including Canada, France, and Britain, have condemned the Chinese vessels' actions.
The European Union (EU) has called the incident dangerous and disturbing and joined the Philippines in calling for the full observance of international law in the South China Sea.
Philippine Security Adviser Eduardo M. Año on Sunday said the Philippines will not be deterred in its resupply efforts in the West Philippine Sea despite the collision incidents with China.
"We will not be deterred, and we will continue to resupply our troops in BRP Sierra Madre despite provocations," said Año. —Michaela del Callar/KBK, GMA Integrated News
Read more, click here: GMA News
7 Easy Ways To Make Extra Money At Home


Learn Trading and know Two Platform that easy to Start With