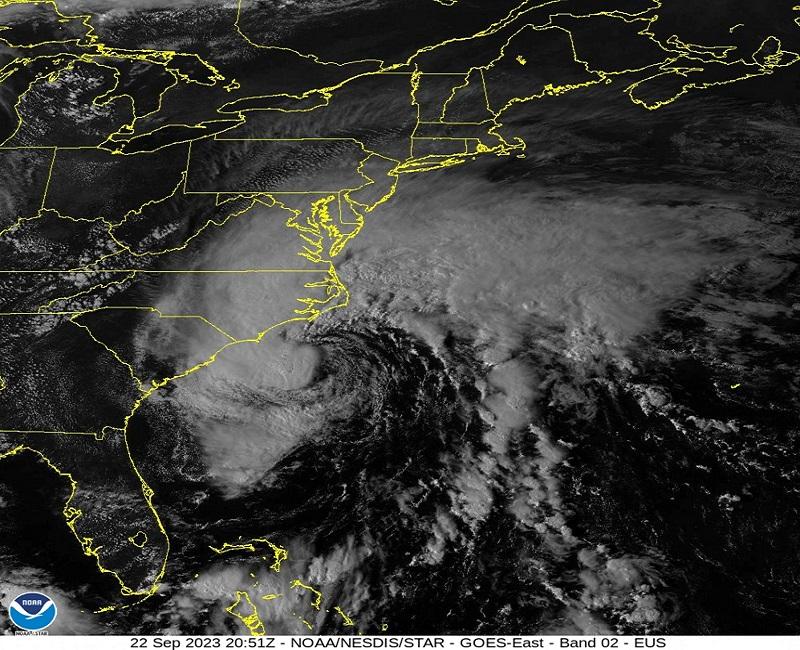 - Advertisement -
A tropical storm off the mid-Atlantic coast began dumping rain on parts of North Carolina on Friday and will likely bring more precipitation along with high winds and storm surges to parts of Virginia and Delaware, the National Weather Service said.
In Virginia, Governor Glenn Youngkin declared a state of emergency in anticipation of the storm, dubbed Ophelia, which was still out at sea as of Friday evening.
- Advertisement -
He said emergency responders would move into place in advance of the storm, which is expected to bring high surf, coastal flooding and tropical storm force winds to areas along the Chesapeake Bay and tidal areas of the Potomac River.
Tropical storm warnings are in effect for much of the area, along with storm surge warnings, the National Weather Service said. Late Friday, the agency also issued a hurricane watch for parts of eastern North Carolina, saying that Air Force Reserve hurricane hunters had found that Ophelia had strengthened.
By Friday afternoon, Ophelia was powering 70 miles per hour (113 kph) winds, the Air Force data showed, and was expected to reach coastal areas on Friday night, bringing rain and high winds through Saturday.
In addition to life-threatening storm surges along the coast, Ophelia could spur flooding from North Carolina to New Jersey through Sunday, the National Weather Service said.
As the storm bore down on Friday evening, Maryland Governor Wes Moore also declared a state of emergency. —Reuters
7 Easy Ways To Make Extra Money At Home


Learn Trading and know Two Platform that easy to Start With