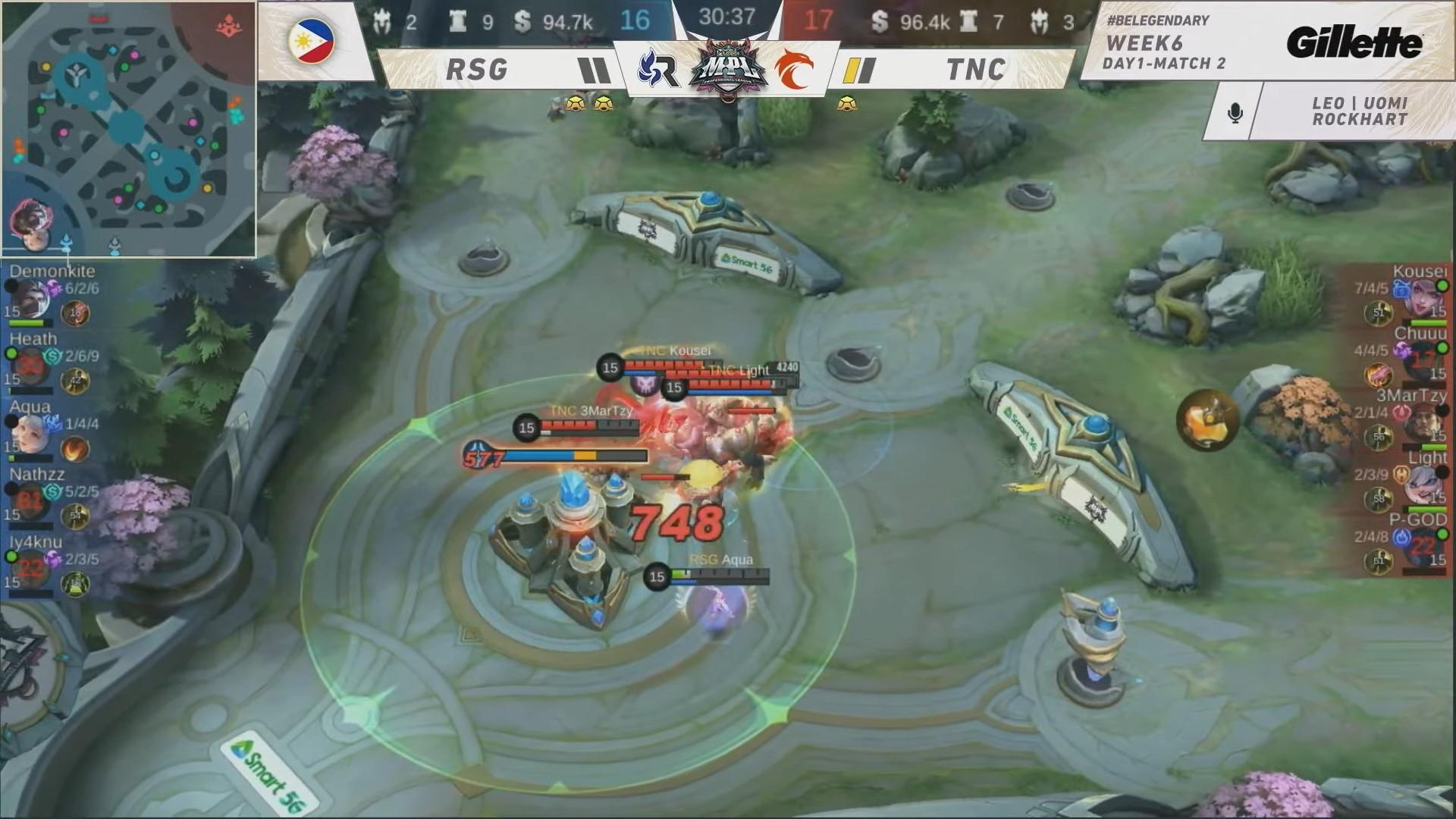 - Advertisement -
TNC Pro Team salvaged its season with sweep of RSG Philippines, 2-0, as they stay alive in the Mobile Legends: Bang Bang Professional League (MPL) Philippines Season 8 on Friday.
TNC kept their hopes alive of a playoff appearance as they upped their total to 10pts, in a tie for 7th and just 2pts behind 6th ranked Bren Esports.
- Advertisement -
TNC opened the series with vindication as they pulled ahead early on, winning on the exchanges to establish an early 2k gold lead.
But after initially winning a 3-1 exchange in the 11th minute, the MPL sophomores miscalculated on their aggression on Nathanael "Nathzz" Estrologo (Esmeralda) as the RSG exp laner combined with Arvie "Aqua" Calderon (Yve) to turn the tables for a 4-3 exchange instead that resulted in a lord take.
Daniel "Chuuu" Chu (Ling) though refused to give up the lead as he spearheaded a 4-1 exchange in the 14th minute to take Game 1, 1-0. He finished with a perfect 7-0-5 KDA.
The "Kingslayers" mounted an early aggression in Game 2, establishing a 2k gold lead as Nathhz (Esmeralda) led the way with a 2-0-2 gold lead.
A 10th minute lord then helped RSG take down one TNC inhibitor but couldn't finish off TNC as the match dragged up to the late game.
With the season on the line, TNC took a 2-2 exchange in the 29th minute plays the luminous lord as they finally solved the RSG puzzle to register only their third win of the season after a grueling 30-minute match.
—JMB, GMA News
7 Easy Ways To Make Extra Money At Home