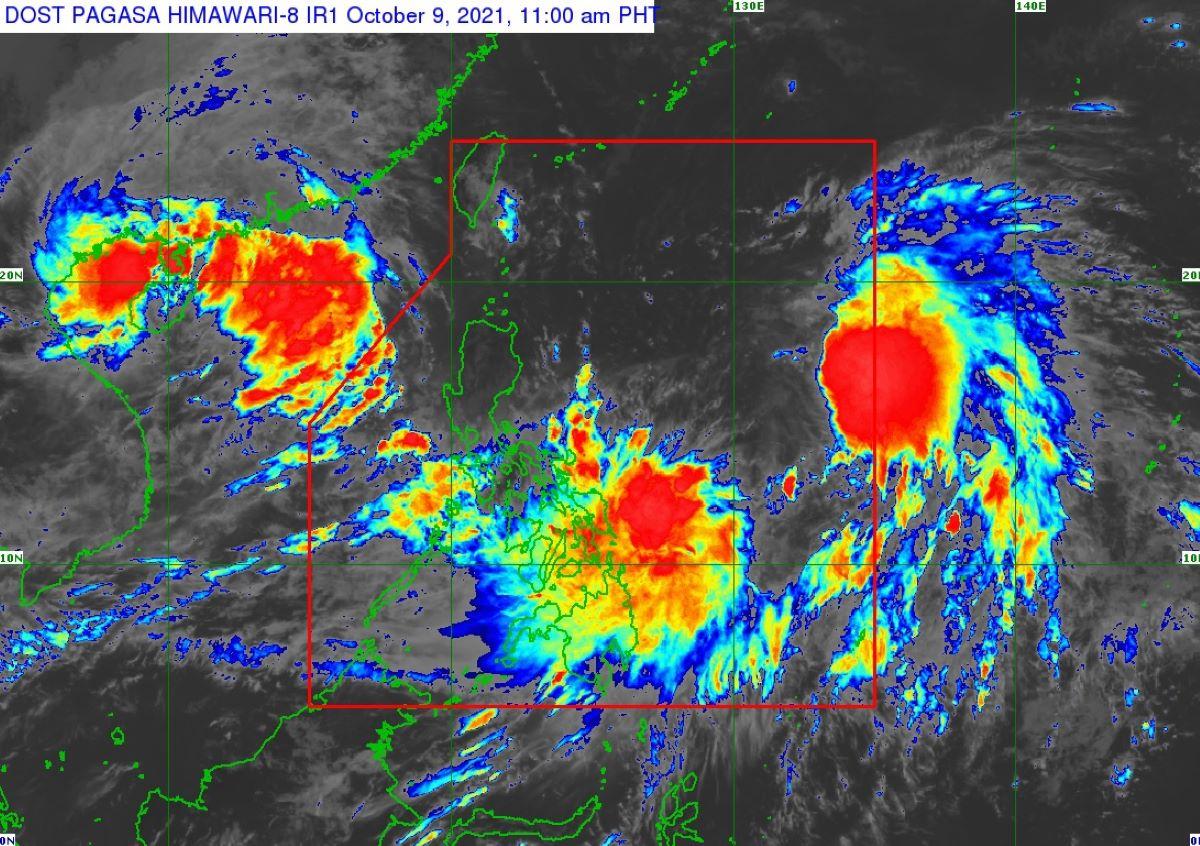 - Advertisement -
Tropical Depression Nando is unlikely to directly affect the weather condition in the country as it slightly weakens while continuing to accelerate on its west-westward tack, PAGASA said Saturday.
"No Tropical Cyclone Wind Signal is currently in effect," PAGASA said in its 11 a.m. bulletin for TD Nando.
- Advertisement -
Tropical depression Nando is also unlikely to directly affect the sea conditions over the coastal waters of the country within the forecast period, PAGASA added.
PAGASA stressed that Tropical Storm Maring and TD Nando may have a potential merger event as they are presently embedded within the larger circulation of a monsoon depression.
"'NANDO' is forecast to move generally west-southwestward as it interacts with the circulation of 'MARING.' During this period, 'NANDO' may likely be assimilated and merged into the circulation of 'MARING,'" PAGASA said.
However, there is a moderate to high likelihood that changes may still occur in the track and intensity outlook for TD Nando, considering the trend of changes in the forecast scenario in previous bulletins and the uncertainty surrounding the interaction and merger event between Maring and Nando.
As of 10 a.m., the center of Nando was estimated based on all available data at 930 km east of Central Luzon.
Maximum sustained winds of 45 km/h near the center, gustiness of up to 55 km/h, and central pressure of 1002 hPa.
It is moving west southwestward at 45 km/h, with strong winds or higher extend outwards up to 350 km from the center. —LBG, GMA News
7 Easy Ways To Make Extra Money At Home