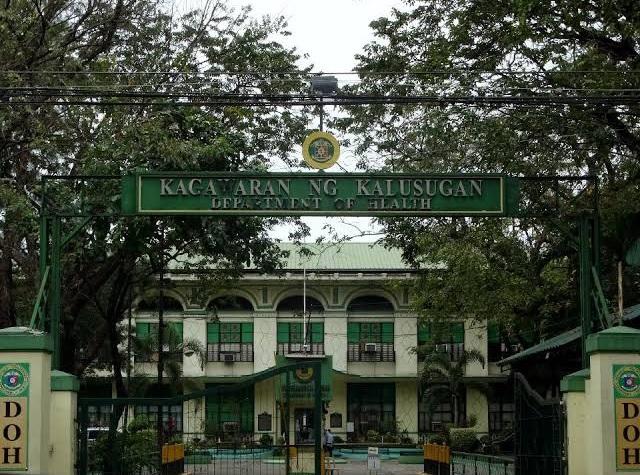 - Advertisement -
A party-list representative on Friday chided the Department of Health (DOH) over its failure to utilize the P2.2 billion funds for the assistance to indigent patients amid the COVID-19 pandemic.
"Ano 'to? Bakit nagkaroon ng unutilized? Kasi for 2020, ang dami-dami namang na-oospital. So bakit tayo may unutilized na P2.2 billion for assistance to indigent patients?" Bagong Henerasyon Rep. Bernadette Herrera-Dy asked at a House hearing.
- Advertisement -
(Why do we have these unutilized funds? In 2020, there are a lot of people who had been hospitalized. Why do we have P2.2 billion unutilized funds for the assistance to indigent patients?)
Asked by Health Secretary Francisco Duque III to respond, DOH Undersecretary Roger Tong-An explained that most of their hospitals have cancelled several elective surgeries which were supposed to be funded by the P2.2 billion funds.
"Number two is takot ang mga tao halos na pumunta sa ospital because of the COVID-19 virus. So 'yun ang reason kung bakit mayroon pa tayong natira na medical assistance for indigent patients," he said.
(Number two reason was the public is afraid to get treated in the hospitals because of the COVID-19. So those were the reasons we had unutilized funds intended for the indigent patients' medical assistance.)
In response, Herrera-Dy said the DOH should have transferred it to the private hospitals to help the indigents patients with their medical bills.
"There are so many of our constituents in private hospitals because they cannot go to public hospitals then we have P2.2 [billion] na naka-tenggang pera (unused money). We could have put that in private hospitals at natulungan natin ang mga naghihirap dun sa mga private hospitals sa sobrang taas ng bill nila (we could have helped those patients in the private hospitals who have sky-high medical bills)," she said.
Tong-an explained that the DOH has been transferring funds to some private hospitals.
However, the transfer of funds should be compliant with the DOH guidelines which require downloading of funds to the DOH regional offices and signing of MOA with the private hospitals.
Unsatisfied with Tong-an's answer, Herrera-Dy pointed out that one of the possible reasons why these funds were not used is because the private hospitals are hesitant to sign the MOA because of government's slow payments of dues.
At this point, Tong-An asked for an executive session to tackle the matter.
House Committee on Public Accounts chairperson Jose "Bonito" Singson Jr. told the Health official that the panel can only grant his request if his information involves national security issues.
Tong-An conferred with Duque. However, Duque was not able to respond to the motion because he had to leave the House hearing as he is scheduled to welcome the arrival of COVID-19 vaccines at the airport this afternoon.—AOL, GMA News
 
Read more, click here: GMA News
7 Easy Ways To Make Extra Money At Home