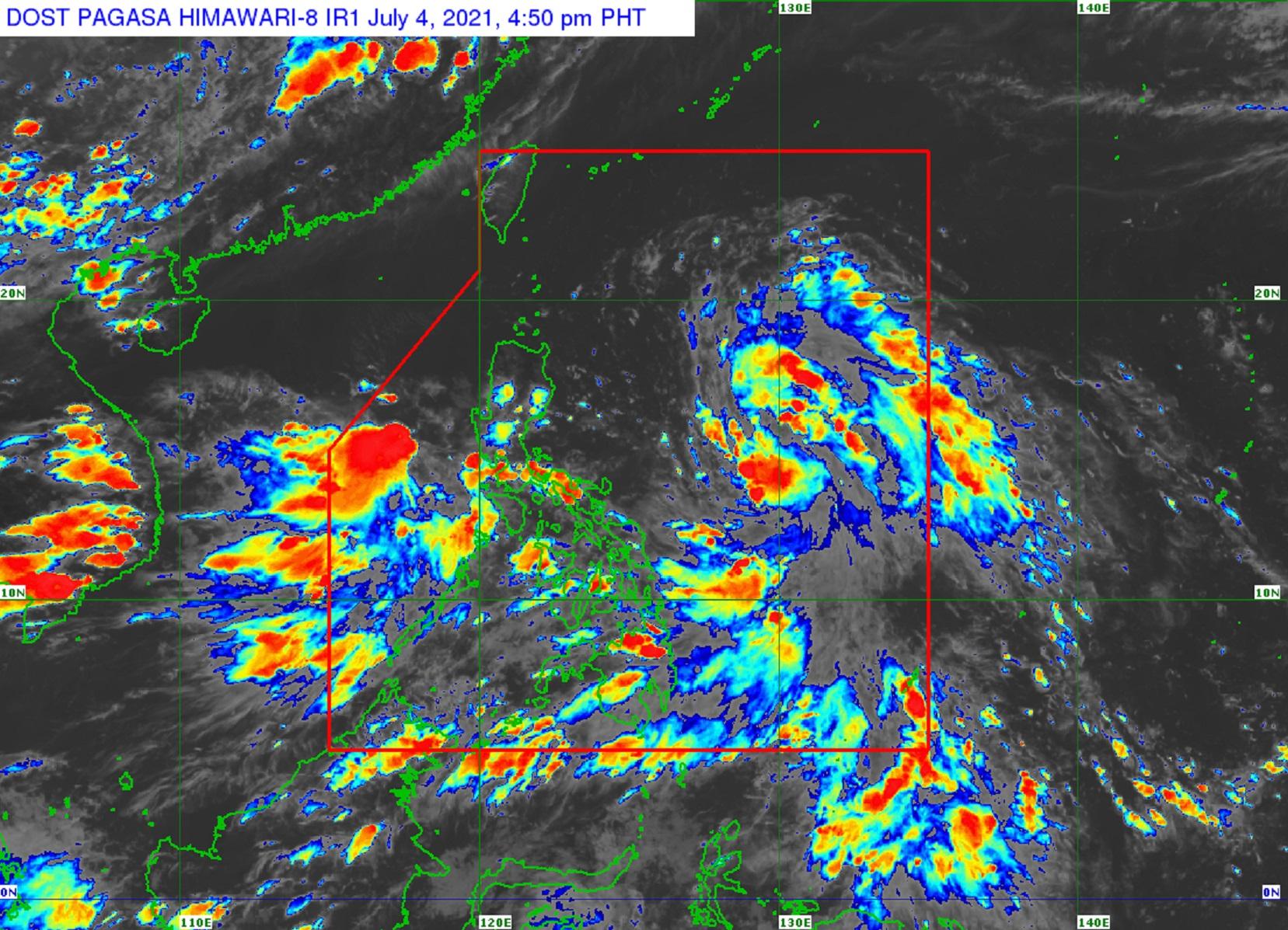 - Advertisement -
Tropical Cyclone Wind Signal No. 1 remained hoisted over two areas in Luzon due to Tropical Depression Emong, PAGASA said Sunday.
In its 5 p.m. severe weather bulletin, PAGASA said the following are under TCWS No. 1:
Batanes,
the northeastern portion of Cagayan (Santa Ana, Gonzaga) including Babuyan Islands.
- Advertisement -
PAGASA said the center of Emong was located 780 kilometers east of Virac, Catanduanes at 4 p.m. with maximum sustained winds of 55 kilometers per hour near the center and gustiness up to 70 kph. It is moving north-northwestward at 25 kph.
PAGASA said Emong was expected to intensify into a tropical storm in the next 24 hours and may traverse across the Batanes-Babuyan Islands area as a tropical storm. It will then weaken into a tropical depression by Tuesday afternoon and weaken further into a remnant low by Wednesday.
Hazards
From Monday evening to Tuesday afternoon, Emong was forecast to bring moderate to, at times, intense rain over the Batanes and Babuyan Islands.
Under these conditions, PAGASA said scattered flooding including flash floods and rain-induced landslides are highly likely, especially in areas with high or very high susceptibility to these hazards.
"Adjacent or nearby areas may also experience flooding in the absence of such rainfall occurrence due to surface runoff or swelling of river channels," it added.
Areas under TCWS No. 1 will experience strong winds during the passage of Emong. — DVM, GMA News
7 Easy Ways To Make Extra Money At Home