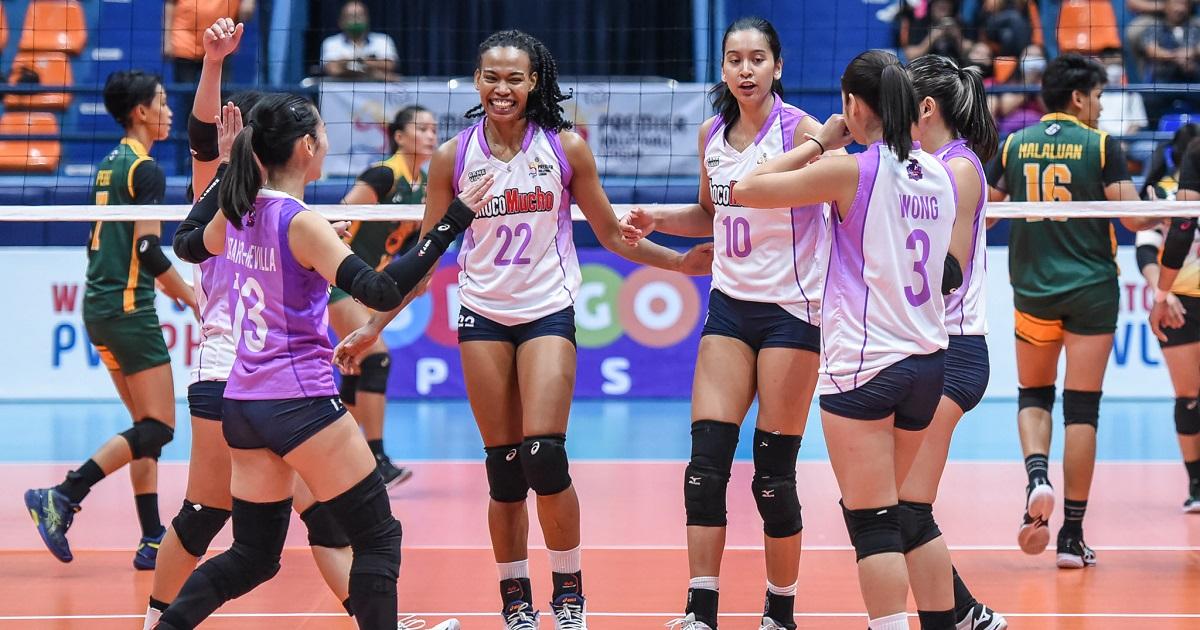 - Advertisement -
Despite a manpower shortage, Choco Mucho still pulled off a thrilling 23-25, 25-20, 25-16, 25-27, 15-11 victory against slumping Army Black Mamba to return to the win column of the 2023 PVL All-Filipino Conference on Thursday.
Choco Mucho arrested its two-game losing skid to improve to 2-2 as middle blocker Bea De Leon and open spiker Des Cheng missed the clash. Army, meanwhile, remained winless at 0-4.
- Advertisement -
Kat Tolentino finished with a game-high 20 points, highlighted by the game-winning attack, as she played through pain. The former Ateneo opposite hitter was riding the bench for most of the game due to an injury but returned just in time to steer Choco Mucho.
Isa Molde also stepped up as she listed 19 points while Regine Arocha provided the help with 13 markers alongside eight excellent receptions.
Jeannette Villareal led Army with 19 points, including a crucial attack in the fifth set that cut their deficit to 12-10. Veteran Honey Royse Tubino chipped in 17 while Nene Bautista and Lutgarda Malaluan each had 12 points, but those weren't enough as Army absorbed another loss.
—MGP, GMA Integrated News
7 Easy Ways To Make Extra Money At Home