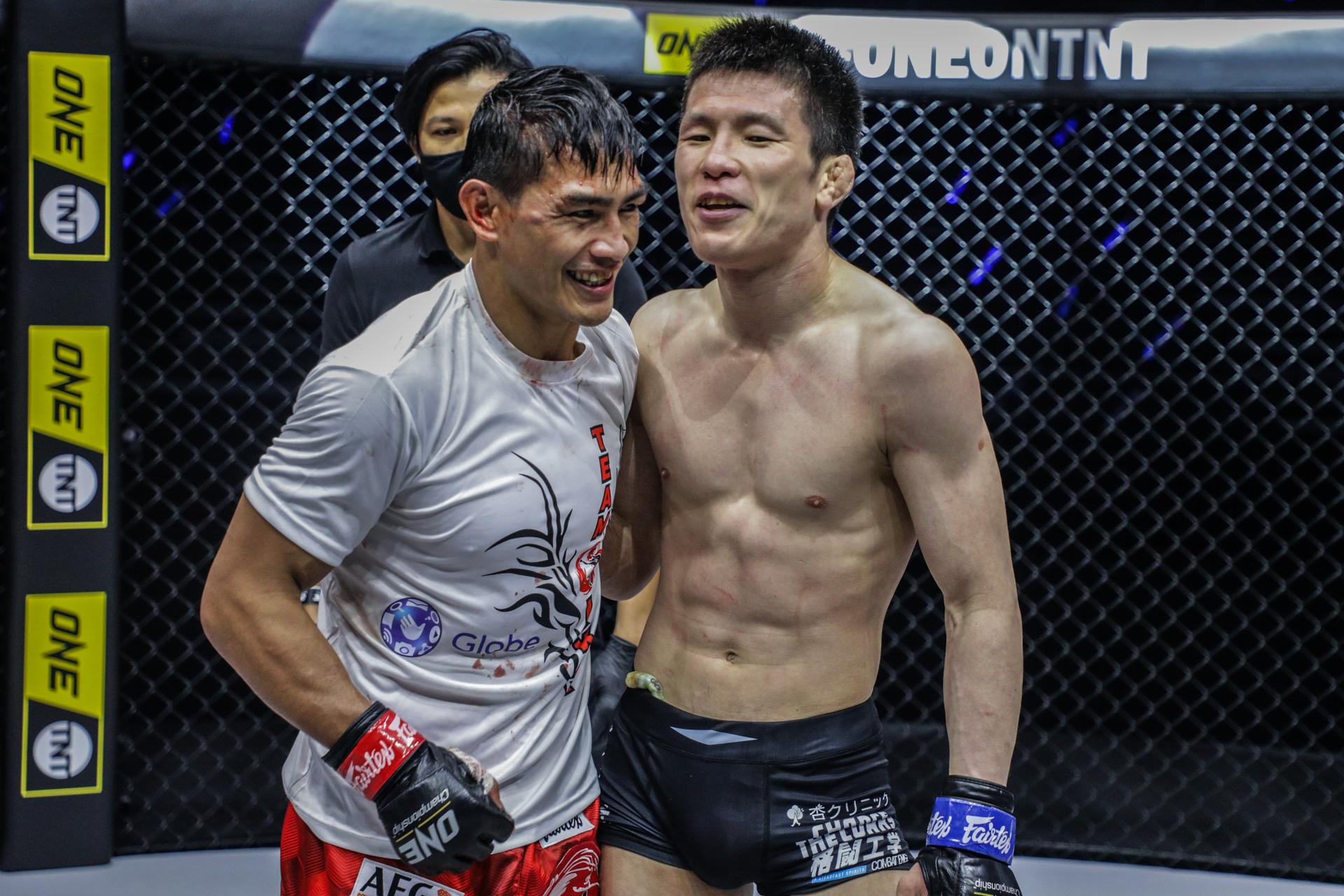 - Advertisement -
Former ONE lightweight world champion Shinya Aoki found some much-needed motivation following his recent trip to Baguio City to bond and train with Team Lakay.
Regarded as one of the top figures in Asian mixed martial arts history, Aoki is most remembered by Filipino fight fans for his three fights with ex-world champion Eduard Folayang. A veteran with a 47-11 record, Aoki is currently on a two-fight losing skid both of which by way of stoppage.
- Advertisement -
"There's no specific reason I came, but I thought if I come here to see Eduard and visit Team Lakay, I can feel something or find something. That's why I came. And now I got so much power and motivation from them," Aoki said.
Aoki spent a total of three nights in Baguio City. He gave jiu-jitsu lessons on his first day at the Team Lakay gym before running in the mountain trails and honing his striking with the Filipino fighters. However, what seemingly stood out the most for Aoki was the food and company he had.
"When I visited the Philippines in 2018, I didn't realize that the food is nice here. In the past few days, I had a lot of good food. Maybe it's because the people who bring me [out] to eat are nice, so I can enjoy eating here," Aoki said.
"Also, people here are really kind and nice. Maybe Manila is too busy, but the countryside has slower life so people seem nicer. I really appreciate how he treats me and how he sees me as a friend. Not only Eduard but his teammates also showed me respect. It's so amazing."
—JM Siasat/JMB, GMA Integrated News
7 Easy Ways To Make Extra Money At Home