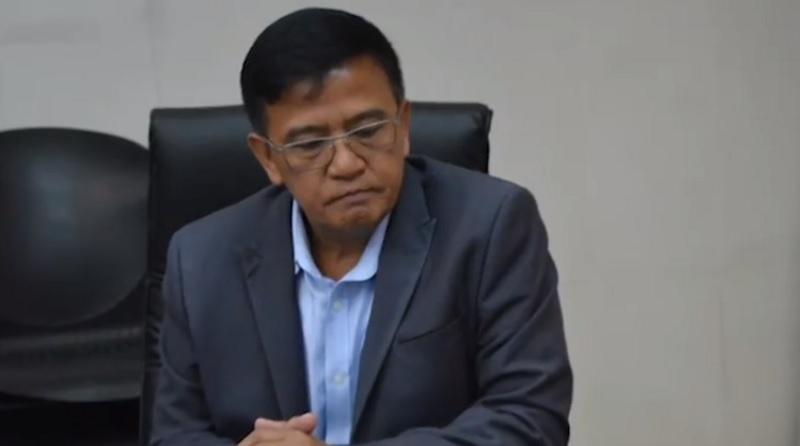 - Advertisement -
The Sandiganbayan has affirmed its warrant of arrest against former Custom's chief Nicanor Faeldon over his involvement in the release of smuggled rice in 2017.
In a resolution dated September 16, the anti-graft court dismissed Faeldon's motion to recall or set aside the minute resolution, hold departure order, and warrant of arrest filed by the Sandiganbayan.
- Advertisement -
"[T]he Urgent Omnibus Motion dated May 19, 2021 and Supplement dated May 24, 2021 of accused Nicanor E. Faledon… are denied for lack of merit," the Sandiganbayan said.
In 2017, Senator Panfilo Lacson filed two counts of graft and economic sabotage against Faeldon for allegedly ordering the release of rice shipments consigned to Cebu Lite Trading Inc. (CLTI) worth P34 million in Cagayan de Oro City.
The case was in connection with the 40,000 bags of Vietnamese white rice which arrived at the port of Cagayan de Oro, all of which did not have the required documents to allow the importation and the needed import permits.
In February, the Sandiganbayan issued the minute resolution finding probable cause, which resulted in the issuance of the warrant of arrest.
"The Court finds no cogent reasons to depart from its earlier finding of probable cause," it said.
Meanwhile, the Sandiganbayan also denied a similar motion filed by Rowena Lim, a CTLI corporate officer.
The anti-graft court also warned Faeldon's counsel for using "intemperate language."
"Assisting counsel Jelina Maree D. Magsuci is directed to be circumspect and cautious in the writing of her submissions, with a stern warning that a repetition of a similar analogous act shall be properly dealt with more severely," it said.—LDF, GMA News
Read more, click here: GMA News
7 Easy Ways To Make Extra Money At Home