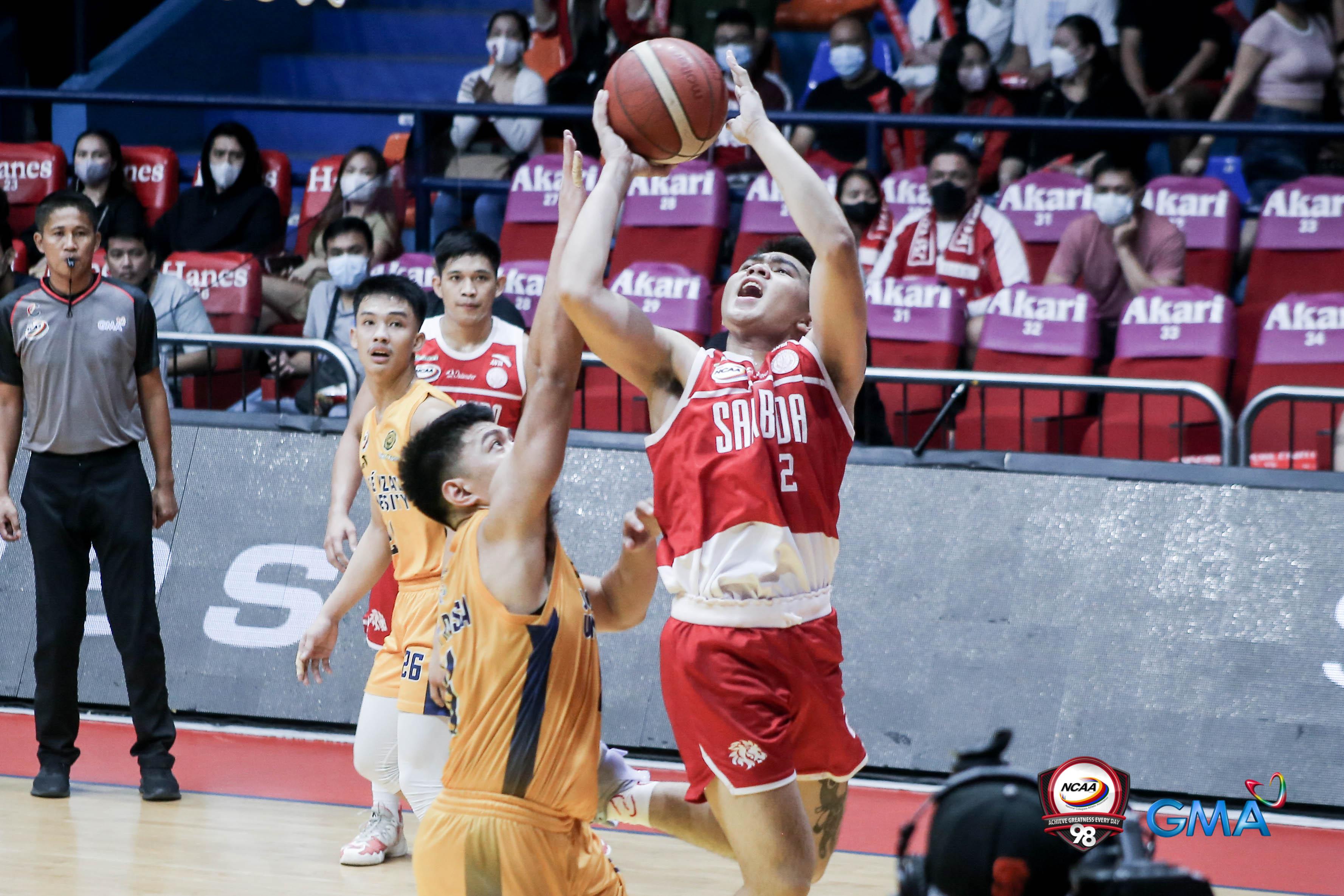 - Advertisement -
San Beda University showed composure in the endgame as it fended off Jose Rizal University, 70-61, in NCAA Season 98 on Saturday.
Jacob Cortez led the Red Lions with 15 points while James Kwekuteye added 12 to lead two other San Beda players in double figures. Peter Alfaro and JB Bahio chipped in with 11 and 10 points, respectively.
San Beda improved to 12-5 to fuel its twice-to-beat hopes while JRU dropped to 6-11.
After pouring in 11 points at the half, JRU's Agem Miranda continued his hot shooting in the third by unleashing seven points as part of a 12-2 run that gave the Heavy Bombers a 48-42 lead.
Prior to that, the Heavy Bombers trailed by as much as 12 in the first quarter and ended the half trailing by four, 40-36.
A Ry Dela Rosa triple then gave JRU a 53-44 cushion but the Red Lions came back to within three at the end of the third, 56-53, courtesy of a 9-3 run.
San Beda then clamped down in the fourth period as a 9-0 run led by Justine Sanchez and Bahio allowed them to take a 64-58 advantage.
Cortez then sank a crucial bucket before veteran Alfaro nailed a dagger three-pointer in the final 30 seconds as the Red Lions copped their 12th win of the season.
San Beda outscored JRU, 17-5, in the fourth quarter.
—JMB, GMA Integrated News
7 Easy Ways To Make Extra Money At Home