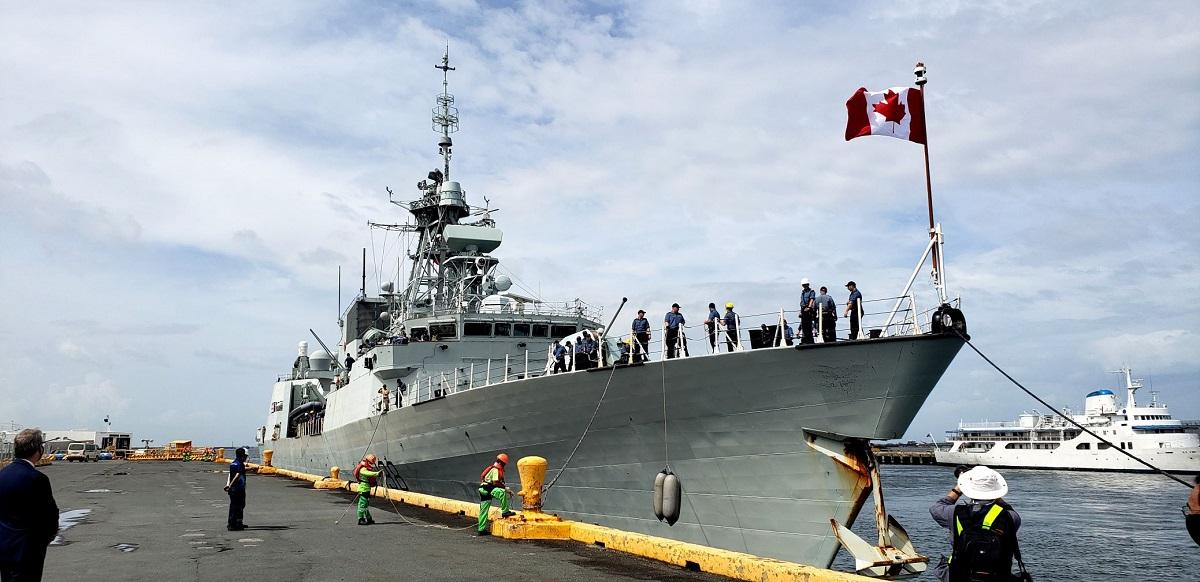 - Advertisement -
The Royal Canadian Navy's Winnipeg has returned to the Philippines for a goodwill visit.
Her Majesty's Canadian Ship Winnipeg arrived in the country on Monday and has been docked at the Manila Port since then. The visit will last until Wednesday.
- Advertisement -
The ship's last visit in the country was in 2017, according to the Canada Embassy in the Philippines.
"I am pleased to welcome HMCS Winnipeg, its officers and crew to Manila. As a maritime nation, the Philippines has always been a very good host to our fleet and I know this visit will further strengthen a relationship that bridges the Pacific Ocean," Canada's Ambassador to the Philippines Peter MacArthur said in a statement.
The Canada Embassy said the Winnipeg is deployed to the Indo-Pacific region from August to December 2021 to conduct forward naval presence operations in the region.
Manila is the fourth of the seven ports set for Winnipeg's visit.
Meanwhile, Commander Doug Layton, commanding officer of the Winnipeg, made a virtual courtesy call to Rear Admiral Caesar Valencia, chief of naval staff, to discuss issues of mutual interest.
"HMCS Winnipeg is delivering robust capabilities working with our partner navies to strengthen international partnerships and stability in the Indo-Pacific region," Layton said.
The Winnipeg is deployed around the world in peacetime and during conflicts, the Canada Embassy said. It has 262 highly trained and professional sailors, including 11 of Filipino descent.
"The Winnipeg is the sixth of twelve Halifax-class frigates of the RCN. Halifax-class frigates carry extensive anti-submarine warfare and anti-surface warfare weapons and sensors to complement their substantial anti-air warfare defenses," the embassy said.
"The combination of these weapon and sensor systems, coupled with state of the art damage control and machinery control systems, make these frigates one of the most advanced warship designs in the world," it added.
It will make seven port visits in four different countries including Japan, South Korea, Philippines, and United States. —Richa Noriega/KBK, GMA News
Read more, click here: GMA News
7 Easy Ways To Make Extra Money At Home