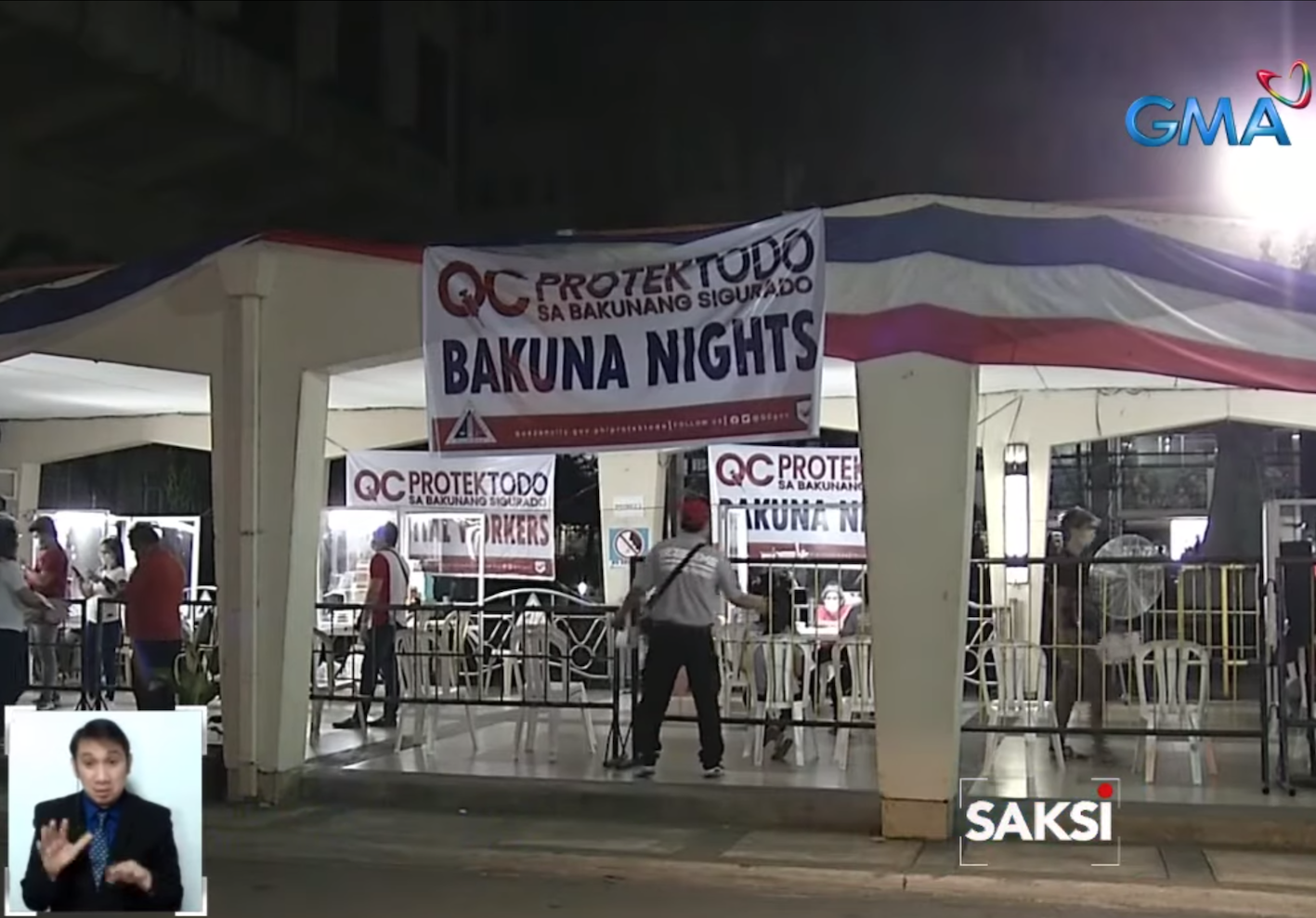 - Advertisement -
The Quezon City government has made COVID-19 vaccination services available in the evening to accommodate workers who are not able to take time off from work or do not have time during the day.
The "QC Bakuna Nights" is the local government's program is open from 6 p.m. up to 10 p.m. 
- Advertisement -
Quezon City Mayor Joy Belmonte said, in a statement, said the program is for workers in an 8 am to 5 pm shift and cannot afford to take a leave of absence, especially those who receive their salary on a day-to-day basis.
"Ngayon, hindi na nila kailangang mamili kung arawang kita ba muna o bakuna. We will inoculate them at a time most convenient to them," she added.
(Now, they do not have to choose between losing a daily wage or have themselves vaccination. We will inoculate them at a time most convenient to them.)
In the report of Corinne Catibayan on "Saksi," the vaccination service was scheduled only until 10 p.m. but a long queue of people are still waiting for their term at the site.
Some of the people pointed to issues related with the mobile app for vaccine registration.
However, Mayor Belmonte said the company running the app has assured that the computer system will be upgraded.
Belmonte told the company that the work on the app must be finished by Friday.
In a separate statement, the company said they are doing all the work to fix the app. — BAP, GMA News
Read more, click here: GMA News
7 Easy Ways To Make Extra Money At Home