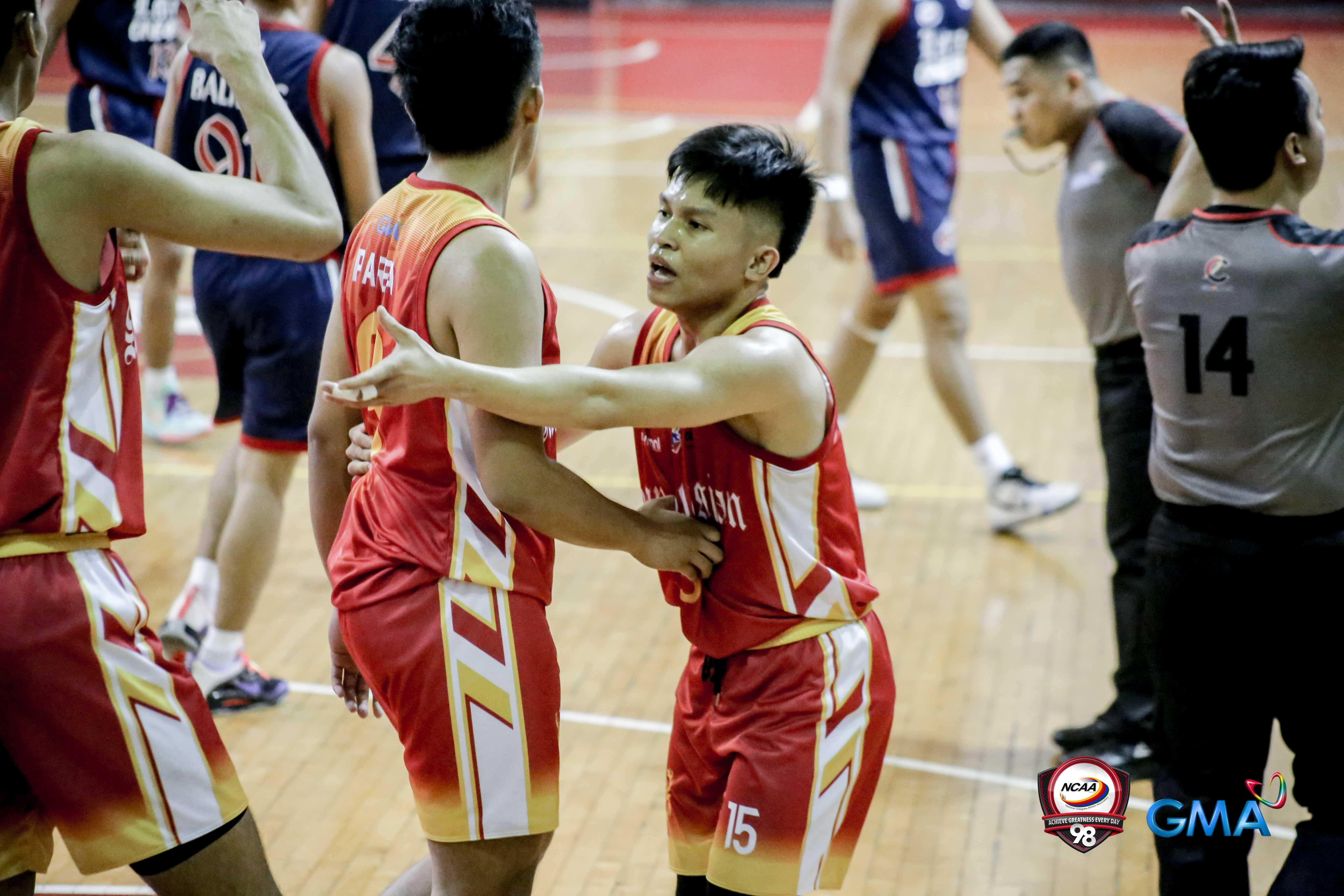 - Advertisement -
Rion Porcadas drilled the game-winning basket as San Sebastian College-Recoletos fended off Arellano University, 72-69, to barge into the win column of the NCAA Season 98 juniors basketball tournament on Friday at the EAC Gym.
With 24.7 seconds left to go, Porcadas nailed a three-pointer over the defense of Naren Mallari to give the Staglets a much-needed three-point cushion and force the Braves to call for a timeout.
Arellano committed a costly shot clock violation in the next possession to turn the ball over to San Sebastian.
The Staglets, though, had a turnover as well to allow Arellano to regroup for a possible game-tying shot, but Mallari missed out on his final attempt at the rainbow country.
San Sebastian, which opened its campaign with a loss to Colegio de San Juan de Letran, improved to 1-1 while Arellano sank to a winless 0-2 start.
Ernest Geronimo led San Sebastian with 20 points, five rebounds, seven assists, and one block while Porcadas finished with 12 markers, five dimes, three boards, and one steal.
Xyrill Jalalon led Arellano with 16 points, six rebounds, and five assists while James Moore finished with a near double-double of 14 markers, nine rebounds, and three assists.
—JMB, GMA Integrated News
7 Easy Ways To Make Extra Money At Home