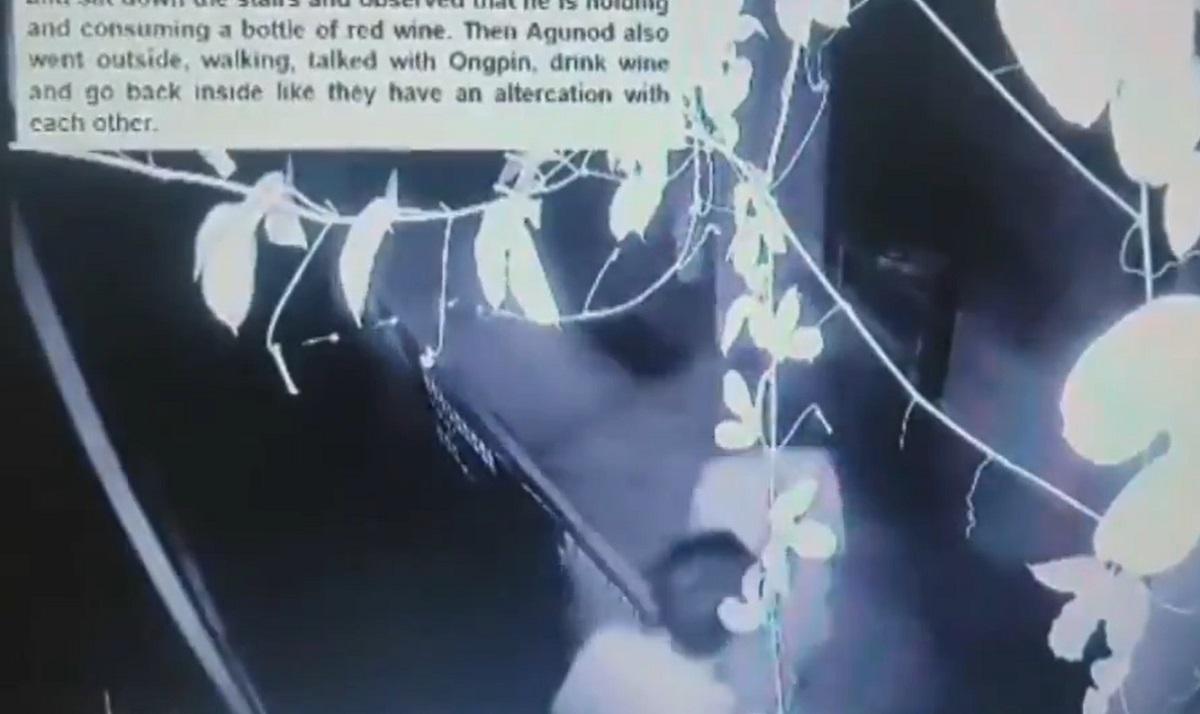 - Advertisement -
The Philippine National Police (PNP) on Thursday presented CCTV footage showing Bree Jonson and Julian Ongpin outside their room at a La Union resort moments before she was found dead over the weekend.
At a press conference, PNP chief Police General Guillermo Eleazar said the video came from Police Regional Office 1, which is looking into the circumstances surrounding Jonson's death.
- Advertisement -
Citing the description written on the footage, Eleazar said on the wee hours of Saturday, Ongpin went outside the rented room and sat down on the stairs while drinking red wine.
Jonson then followed Ongpin and talked to him. She drank wine and went back inside "like they have an altercation with each other," Eleazar said.
"Ang nakalagay doon 'like,' like ang kanilang ano. So, well of course, kagaya nga ng sinabi natin wala naman tayong [conclusion]… Ito kasi kinuha lang yung bandang huli na magkasama sila," the national police chief said.
(We don't have a conclusion. This was just taken from the last part of the video when they were together.)
According to Eleazar, there is no sign of struggle in the footage, adding that the statement of resort personnel matched with the video.
"So what happened inside, wala pa tayong conclusion [We don't have a conclusion yet regarding what happened inside the room]," he said.
Jonson's body was discovered Saturday when police responded to a report of alleged suicide.
The police filed a complaint against Ongpin, son of prominent businessman Roberto Ongin, for alleged violation of the Dangerous Drugs Act after cocaine was found in their room.
Based on the initial findings of the autopsy on Jonson, her cause of death was asphyxia. Jonson's mother, Sally, does not believe that her daughter killed herself.
The police said it has been established that the wounds on the arms and body of Ongpin were not caused by a struggle.
Ongpin explained that he got the wounds after forcibly opening the door of a restroom to free Jonson who was locked inside. He told police that the nails from the broken door caused deep wounds on his arms and back. —KBK, GMA News
Read more, click here: GMA News
7 Easy Ways To Make Extra Money At Home