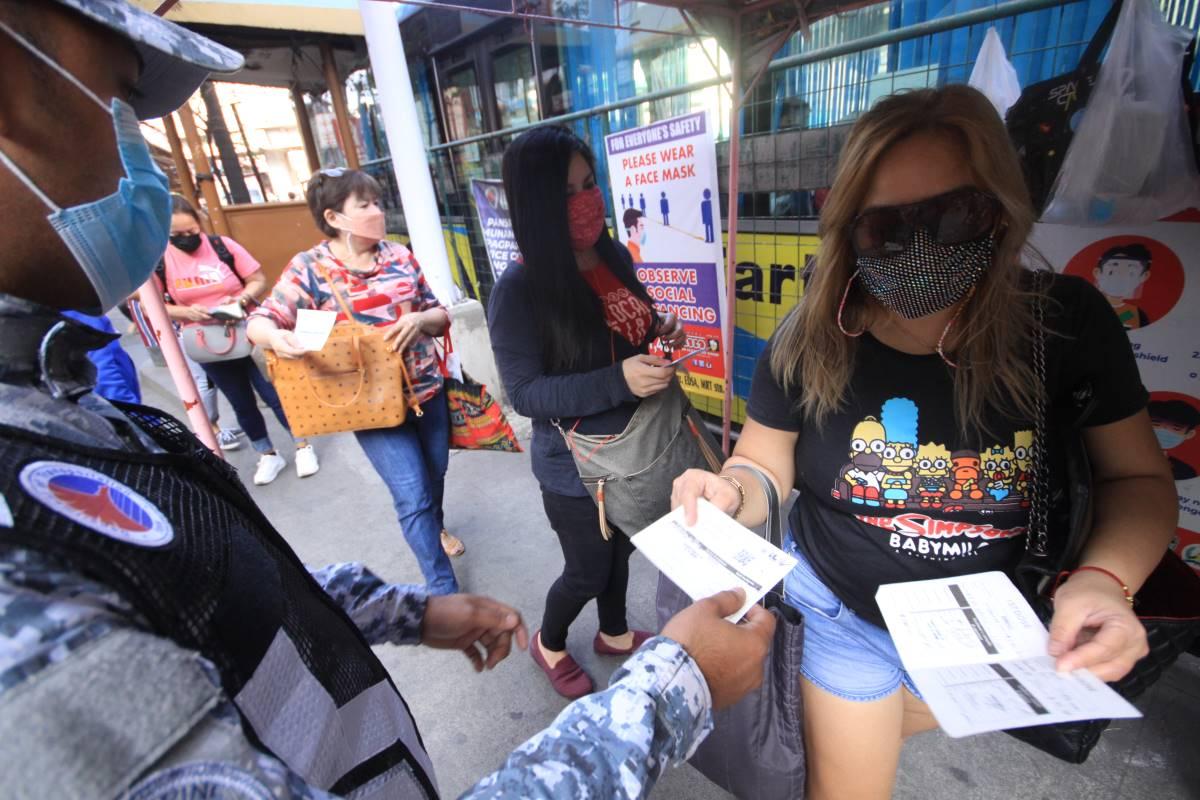 - Advertisement -
The Philippine National Police (PNP) said on Sunday that it was getting less difficult to implement the "no vaccination, no ride" policy, with the Inter-Agency Council for Traffic (I-ACT) reporting fewer policy violators the past few days.
Citing the data released by the I-ACT, the PNP said that 160 violators were recorded on Monday, January 17, when the measure was fully enforced.
- Advertisement -
The number then dropped to 102 on Tuesday, then 34 on Wednesday and Thursday.
On Friday, only eight violators were unable to present their vaccine cards.
"It's a good sign that the public is slowly adjusting to the policy. We are observing increased cooperation from the unvaccinated individuals," PNP Chief Police General Dionardo Carlos said in a statement.
The government barred people unvaccinated against COVID-19 from boarding public transport vehicles.
After a public outcry, the Palace on Tuesday clarified that the workforce was exempted from the said policy as they render essential services.
Further, Carlos reminded police officers to exercise maximum tolerance with individuals who defied the policy.
A female commuter on Friday yelled at police officers and broke a bottle after not being able to present her vaccination card at a checkpoint in Taguig.
"We commend the impressive behavior displayed by our personnel. It was grace under pressure. May we also ask the public not to blame our personnel as they are only fulfilling their mandate," Carlos added.
Meanwhile, the PNP said they are maximizing the Commission on Elections (Comelec) checkpoints to also inspect if the 70% passenger capacity cap was being followed in public utility vehicles.
In line with the start of the election period on January 9, Comelec checkpoints have been put up, in coordination with the PNP and Armed Forces of the Philippines (AFP), in several strategic areas to strictly implement the gun ban. — DVM, GMA News
Read more, click here: GMA News
7 Easy Ways To Make Extra Money At Home