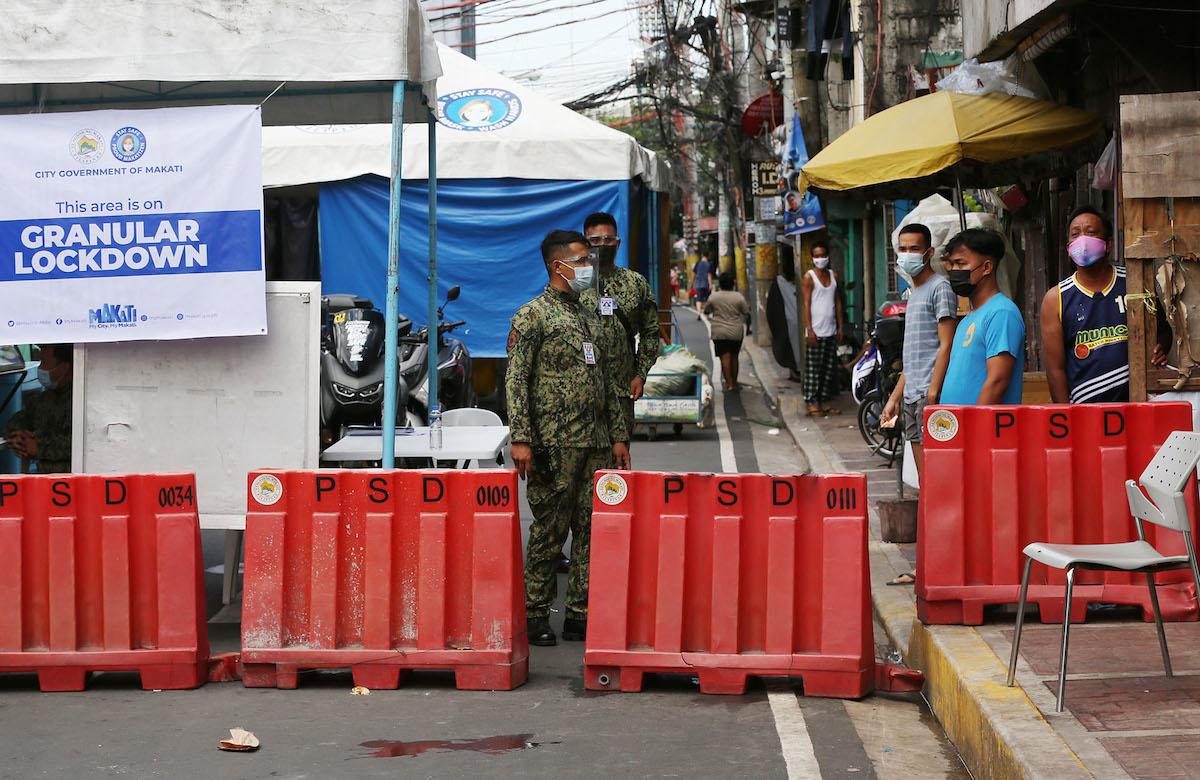 - Advertisement -
The number of areas under granular lockdown in the National Capital Region (NCR) has increased to 78 from 76 as of Tuesday, based on data from the Philippine National Police (PNP) released Wednesday.
In an update, the PNP said the areas under lockdown are located in 54 barangays.
- Advertisement -
The areas under granular lockdown included 46 houses, 21 residential buildings, seven subdivisions or villages, and four streets.
According to the PNP Public Information Office, local government units (LGUs) have the authority to impose or lift the lockdowns.
To ensure security and adherence to minimum health standards, the PNP has deployed 304 personnel and 254 force multipliers to the concerned areas.
Metro Manila Council (MMC) head and Parañaque City Mayor Edwin Olivarez earlier said the presence of one COVID-19 case is enough to lock down a house or a condominium floor.
To impose a lockdown along an entire street, there should be at least two COVID-19 cases.
Granular lockdowns are micro-level quarantine for areas classified as "critical zones" by the local government unit (LGU).
According to officials, granular lockdowns could be implemented on a house, compound, street or building with high cases of coronavirus infection.
The Department of Health on Tuesday reported 4,393 new cases of COVID-19, bringing the Philippines' total caseload to 2,765,672. Of this total, 53,642 are active; 2,669,953 recovered; and 42,077 died.
The OCTA Research group on Tuesday said NCR is now classified as at low risk for COVID-19 due to declining figures in COVID-19 cases. —Joviland Rita/KG, GMA News
Read more, click here: GMA News
7 Easy Ways To Make Extra Money At Home