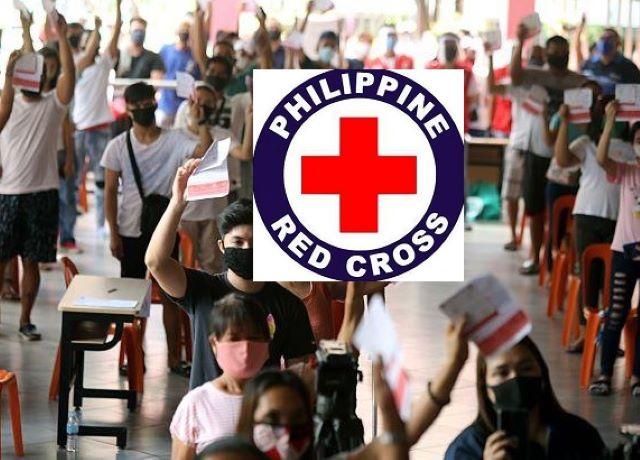 - Advertisement -
The Philippine Red Cross Board of Governors stood by its chairman, Senator Richard Gordon amid President Rodrigo Duterte's fresh tirades.
In a statement Friday, 20 governors expressed "staunch and unequivocal support" to Gordon, who they hailed as an unsalaried volunteer and has led  the PRC into a "responsive and modernized institution."
- Advertisement -
"We stand solidly behind Chairman Gordon as he leads the valiant efforts of the PRC to serve millions of suffering Filipino people, especially during this protracted pandemic," the PRC board said.
They noted PRC's initiatives during the pandemic, such as the establishment of molecular laboratories for the RT-PCR testing.
"It was not long before the PRC was doing the bulk of the country's testing, at its height covering 45% of the requirement, picking up the slack for the government. Today, we are the largest testing provider in the country and have conducted over 4 million tests," the statement read.
The PRC board likewise explained that the decision to temporarily suspend the testing for COVID-19 when the PhilHealth had an outstanding balance of almost P800 million is only an exercise of "fiscal responsibility."
"To begin with, the COVID-19 testing should be the job of the government. We merely stepped up when there was a need that the government could not address. To allow our finances to bleed from operational expenses and supplies related to testing because the government does not pay its obligations would severely compromise our much-needed services to the suffering and marginalized," the PRC governors said.
"Such irresponsibility would also cause us to lose credibility with and confidence of our donors and jeopardize our ability to raise funds and continue to serve our people through our other services, such as blood banks, a dialysis center, disaster management, ambulances, safety, sanitation, and housing," they added.
Currently, the PRC is serving 50% of the national blood requirement, owns 170 ambulances, and it has provided 151,000 houses for disaster victims.
Citing Republic Act 10072, the board also explained that PRC is a "voluntary, independent, and autonomous, non-governmental organization."
The governors said that the humanitarian organization does not receive appropriations from the government and it only receives donations from private individuals, corporations, and partner international Red Cross and Red Crescent societies.
Hence, the funds they handle are not subject to Commission on Audit's liquidation.
It noted that some government agencies such as the Department of Health, Bangko Sentral ng Pilipinas, and the Philippine Charity Sweepstakes Office, had donated to the PRC but these are "small part" of PRC funds and these were properly liquidated.
"Being that the PRC is not a government agency, it is not subject to audit by the Commission on Audit. The PRC audit is conducted by a private international accounting firm which is also the auditor of the International Federation of Red Cross and Red Crescent Societies which receives a copy of the independent audit report," it said.
So far, the PRC governors said there have been no findings of any wrongdoing were raised against the institution nor its officers on the audit of their regular operations and even in their initiatives during major disasters such as Typhoon Haiyan, Ondoy, and Sendong, to name a few.
The statement was signed by PRC governors Rachel Arenas, Armand Arreza, Carrissa Coscolluela, Saeed Daof, Corazon Alma de Leon, James Dy, Jay-Ar Gallos, Ernesto Isla, Francis Joseph Jalandoni, Atty. Lorna Kapunan, Jorge Lim, Andrew Nocon, Leonida Bayani-Ortiz, Presentacion Ramos, Atty. Rodolfo Reyes, Atty. Antonio Soriano, Monica Villonco, Jose Emery Roble, John Tiong, and Juan Miguel Zubiri.
In his taped address aired Thursday night, Duterte accused Gordon of using PRC as "milking cow."
"I dare say na ginamit mo talaga ito para sa elections. Ito yung milking cow mo eh. You have been there for quite a time. Is it not fair to say na bumitaw ka na to give others a chance para mahinto mo na yung ginagawa mong kalokohan," Duterte said.
He said Gordon was investigating the purchases of COVID-19 supplies not in aid of legislation, but to pursue his "personal political interest," adding he received news that the former was interested in running for vice president in the 2022 elections.
Duterte also said he wanted the COA to conduct an audit on PRC.
The president said Gordon's biggest fault was to halt testing after the Philippine Health Insurance Corporation owed millions of debts to the Red Cross.
In 2020, Red Cross stopped helping the government in coronavirus testing because PhilHealth still had debts but it resumed testing after the state health insurer made partial payment.—LDF, GMA News
Read more, click here: GMA News
7 Easy Ways To Make Extra Money At Home