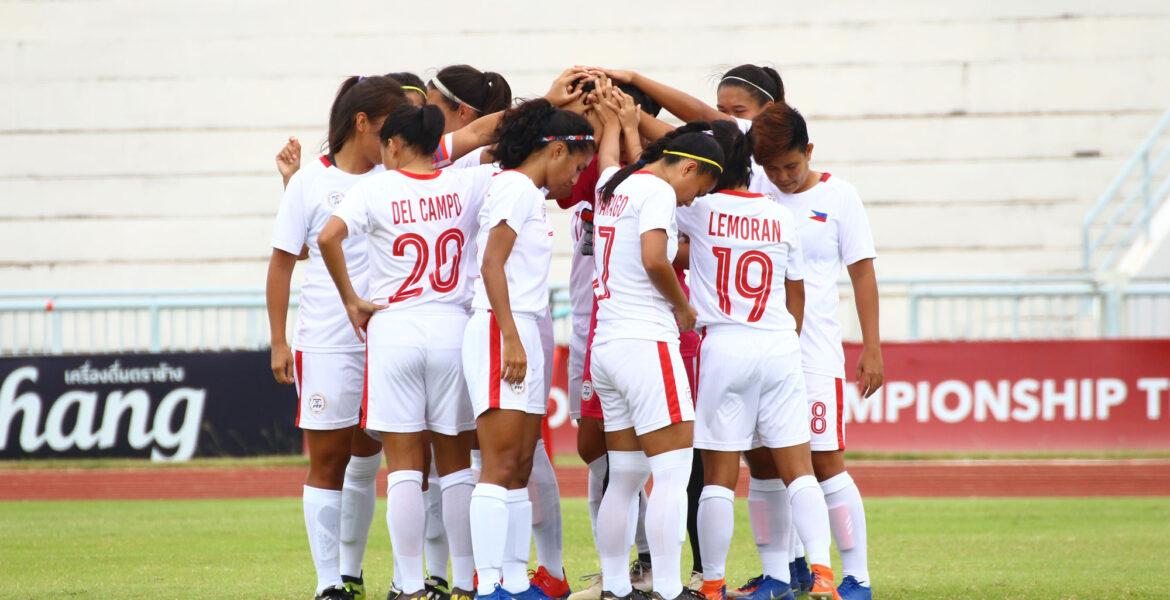 - Advertisement -
The Philippines will jumpstart its bid to join the Asian Football Confederation (AFC) Women's Asian Cup India 2022 as it is set to compete in the qualifiers slated to open on September 18 in Tashkent, Uzbekistan.
The women's national football team is currently in Group F where it will be pitted against Nepal on the 18th before wrapping up the tourney against Hongkong on the 24th with both games taking place at the JAR Stadium.
- Advertisement -
A total of 12 teams will qualify to the Asian Cup in India with the host earning an outright berth along with the top three teams from the previous competition in 2018. The other eight teams, meanwhile, will be determined through the upcoming qualifying tournament.
The Philippine Football Federation (PFF) has also released the 22-person roster that will represent the country.
Goalkeeper Inna Palacios was named the team captain while Hali Long will serve as the co-captain. Former youth national team players Arianna LePage and Isabelle Mapanao are also among the new additions to the squad.
Completing the lineup are Olivia Davies McDaniel, Ryley Bugay, Sofia Harrison, Chelo Hodges, Tara Shelton, Patricia Tomanon, Tahnai Annis, Sara Castaneda, Anicka Castaneda, Malea Cesar, Charisa Lemoran, Rocelle Mendano, Jessica Miclat, Camille Rodriguez, Alyssa Ube, Camille Wilson, Alisha Del Campo, and Chandler McDaniel.
Marlon Maro will be at the helm along with deputies Michael Agbayani, Jose Maria Aberasturi, Marlon Piñero, Anthony Albao, and Rose Ton Bariñan.
The PFF also shared that the team has left for Uzbekistan on Sunday, September 12.
—JMB, GMA News
7 Easy Ways To Make Extra Money At Home