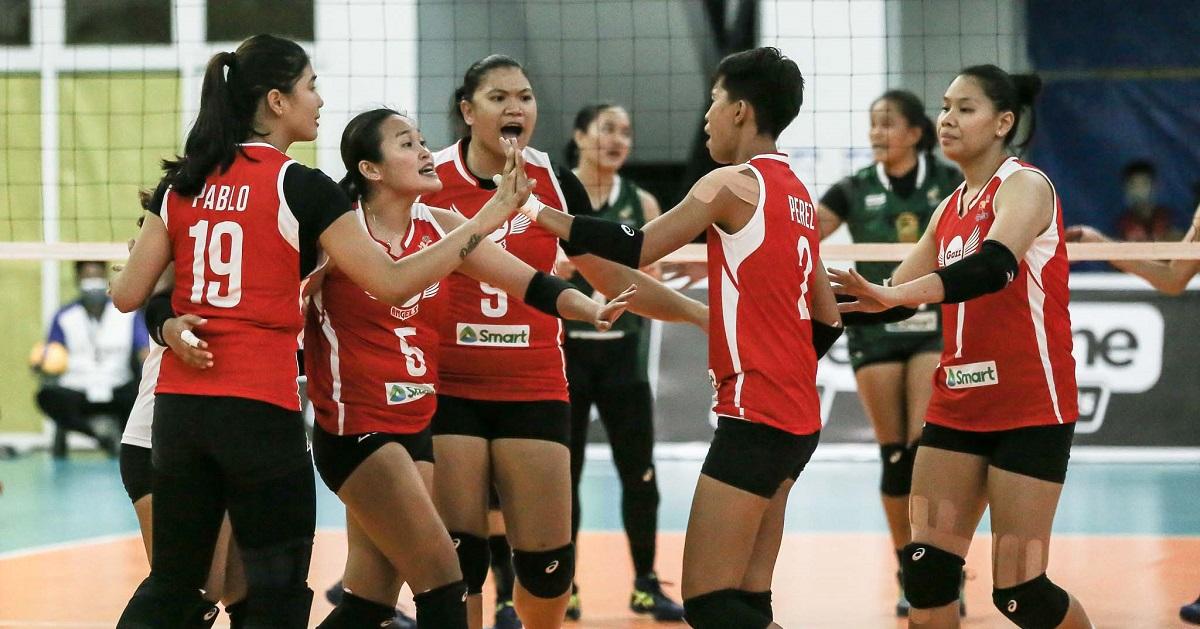 - Advertisement -
PetroGazz got its rhythm in the fourth set as it eked out a 25-19, 22-25, 25-20, 25-21 victory over Black Mamba-Army in the 2021 Premier Volleyball League (PVL) Open Conference Sunday at the  PCV Socio-Civic Cultural Center in Ilocos Norte.
The Angels had to wait for hours after the game was stopped at 4:46 p.m. due to heavy downpour in the province but the star-studded cast still pulled off a huge win in the league's maiden professional season.
- Advertisement -
The quartet of Grethcel Soltones, Riri Meneses, Myla Pablo, and Ces Molina, who all landed on the team in the off-season, did the heavy lifting.
Soltones drew 18 big points along with 15 digs and 12 receptions while Meneses and Pablo each finished with 16 markers. Molina, a product of San Beda University, contributed 15.
Newly-acquired libero Kath Arado was also crucial in the game after the 23-year-old defense specialist had a whopping 28 digs to go with 21 excellent receptions.
Meanwhile, the Army, led mostly by seasoned volleyball players, fell to 0-1 in the early stretch of the tournament.
Grizzled opposite hitter and team captain Jovelyn Gonzaga led the offensive charge for the Army with her 17 points, anchored on 15 attacks and two blocks.
Joanne Bunag added 14 while Honey Royce Tubino chipped in 13 points.
The second game, which was supposed to feature the clash between Bali Pure and Choco Mucho, has been rescheduled to a later date.
—Bea Micaller/MGP, GMA News
7 Easy Ways To Make Extra Money At Home