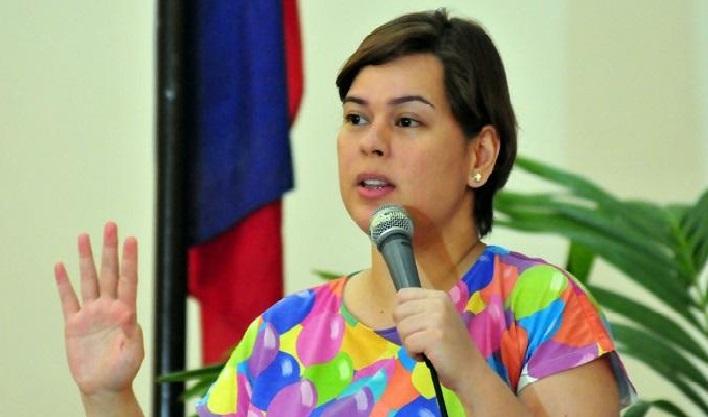 - Advertisement -
Members of the ruling party PDP-Laban are naturally inclined to support Davao City Mayor Sara Duterte should she run for President in the May 2022 elections, Cabinet Secretary and PDP-Laban member Karlo Nograles said on Monday.
Nograles made the comment even if Mayor Sara, daughter of President Rodrigo Duterte, already said she will not join PDP-Laban which is chaired by her father. Mayor Sara has said she will remain with Hugpong ng Pagbabago (HNP) of Davao Region and Hugpong sa Tawong Lungsod (HTL) of Davao City.
- Advertisement -
"She is a Duterte. She is the daughter of the President. There will always be that natural inclination to support Mayor Sara in whatever decision she makes," the secretary said in an ANC interview. 
"You do not have to be a member of PDP-Laban for PDP-Laban to support you. If the entire party says we will support Inday Sara for President, she is not required to join the party," he added. 
Nograles then said it is normal for a political party to support someone outside the party, and that the party will also consider President Duterte's recommendation.
"It is not unusual for parties to support someone from a different party. If that will be the decision of the party, for instance, to support Mayor Inday Sara, even if she is not a  member of PDP-Laban, the party can adopt her or support her," he said. 
"That being said, the more natural inclination for our party-mates is to support the President's decision, him being our national chair. We are looking, waiting for the President, for his decision/recommendation," Nograles said.
The Cabinet secretary, however, did not give a categorical answer if PDP-Laban is pushing for a Duterte-Duterte tandem. 
"Everything is still up in the air. Bottom line with our party, we support President Duterte. We are trying to convince him to run for Vice President, giving him the discretion to recommend who he thinks should run for President," Nograles said. 
"Whatever decision it is, it will go through the party's process. It is not just the President who will decide," he added. 
In a meeting on May 31, the PDP-Laban national council adopted a resolution urging President Duterte to run for Vice President in the 2022 elections and to choose his running mate for President.
Malacañang however said President Duterte will run for Vice President in next year's polls only if he receives a message from God.
"A message from God because he said he leaves it to God," presidential spokesperson Harry Roque said. —KG, GMA News
Read more, click here: GMA News
7 Easy Ways To Make Extra Money At Home