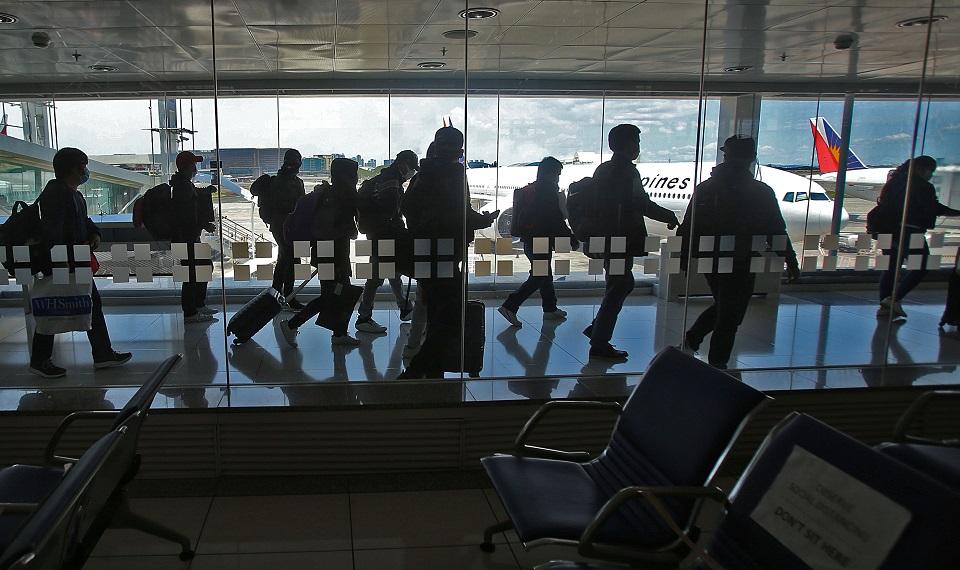 - Advertisement -
Malacañang on Wednesday released the list of "green countries" or the low-risk countries and jurisdictions of origin of arriving Filipinos who may enjoy a shorter seven-day mandatory quarantine upon arrival.
These include Albania, American Samoa, Anguilla, Antigua and Barbuda, Australia, Benin, Belize, The British Virgin Islands, Brunei, Burkina Faso, Burundi, Cayman Islands, Chad, China, Cote d' Ivoire (Ivory Coast), Eswatini, Falkland Islands, French Polynesia, Gambia, Ghana, Greenland, Grenada, Hong Kong, Iceland, Isle of Man, Israel, Laos, Liberia, Malawi, Malta, Marshall Islands, Mauritius, Micronesia, Montserrat, Morocco, Mozambique, New Caledonia, New Zealand, Niger, Nigeria, Northern Mariana Islands, Palau, Rwanda, Saba, Saint Barthelemy, Saint Kitts and Nevis, Saint Pierre and Miquelon, Sierra Leone, Senegal, Singapore, Sint Eustatius, South Korea, Taiwan, Togo, Turks and Caicos Islands (UK), Vietnam, and Zimbabwe.
- Advertisement -
Under the shortened quarantine protocol of seven days of facility quarantine, returning fully vaccinated Filipinos from these countries would be tested for COVID-19 using RT-PCR tes on the fifth day.
If they test negative, they will finish the rest of the 14-day quarantine at home.
Presidential spokesman Harry Roque said the government decided that Philippine Overseas Labor Office (POLO) validations would be recognized by Philippine authorities as proof of vaccination exclusively for overseas Filipino workers (OFWs).
The POLOs will start accepting applications for validation starting July 5.
In addition, OFWs who can present International Certificates of Vaccination may already avail of the green lanes beginning July 1, provided they comply with other requirements. —NB, GMA News
Read more, click here: GMA News
7 Easy Ways To Make Extra Money At Home