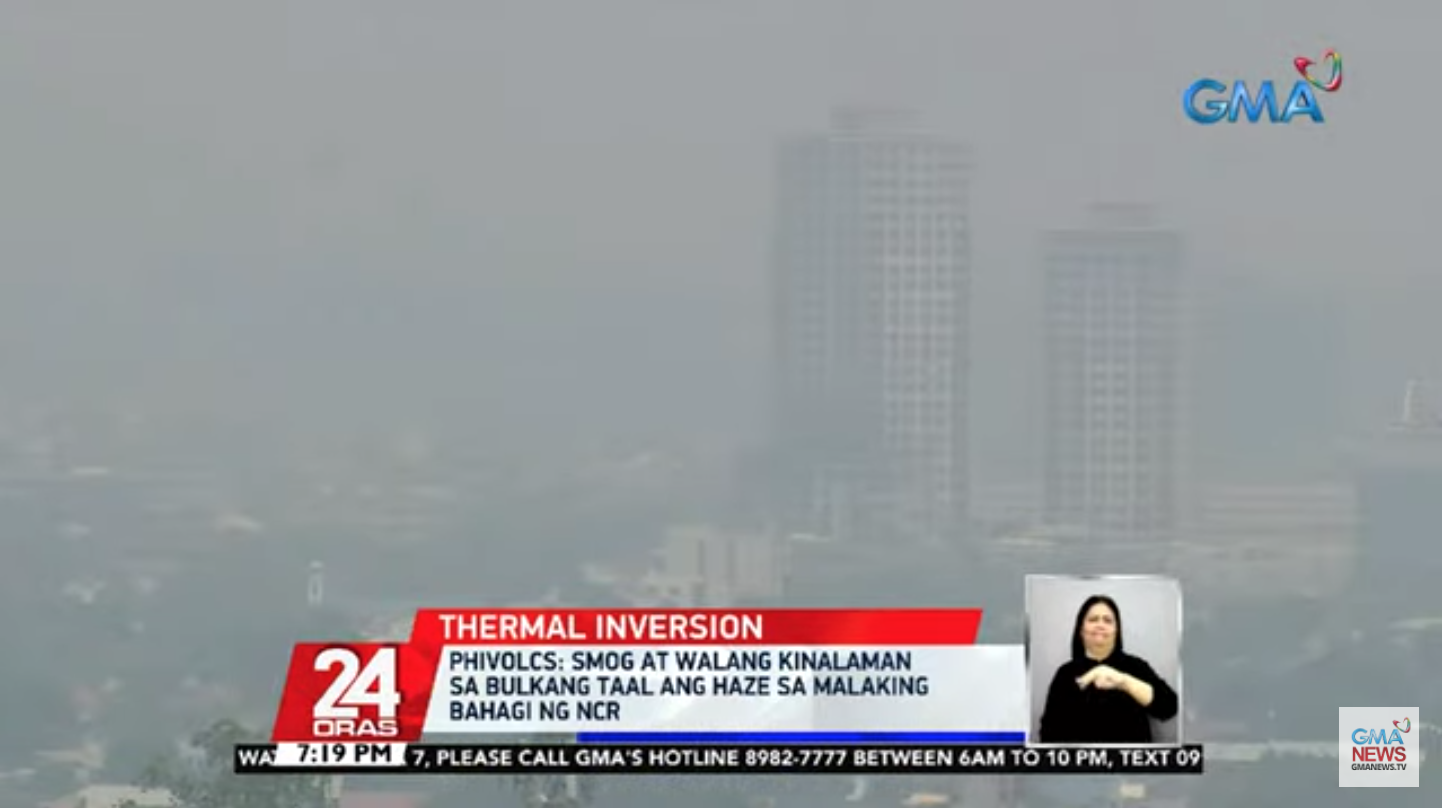 - Advertisement -
The Philippine Atmospheric, Geophysical and Astronomical Services Administration (PAGASA) said that the haze observed over Metro Manila was caused by thermal inversion.
As reported on "24 Oras" by Dano Tingcungco, haze happens when air gets trapped with moisture, smoke, and other particles, according to PAGASA weather specialist Joey Figuracion.
- Advertisement -
"Anthropogenic or particles present in the atmosphere gets trapped," Figuracion said in Filipino, adding that these could get inhaled by people.
One of the reasons for the thermal inversion was the wide high pressure area, he said.
The haze would last for two days, added Figuracion.
To protect themselves from the smog, people can wear face masks like the ones used against COVID-19.
On Tuesday, the Philippine Institute of Volcanology and Seismology (PHIVOLCS) clarified that the haze seen over Metro Manila on Monday was caused by human activities and not the Taal Volcano.
The clarification was made after Greenpeace Philippines and other citizens expressed concern over "hazier than usual" skies over the Metro on Monday. – Franchesca Viernes/RC, GMA News
7 Easy Ways To Make Extra Money At Home