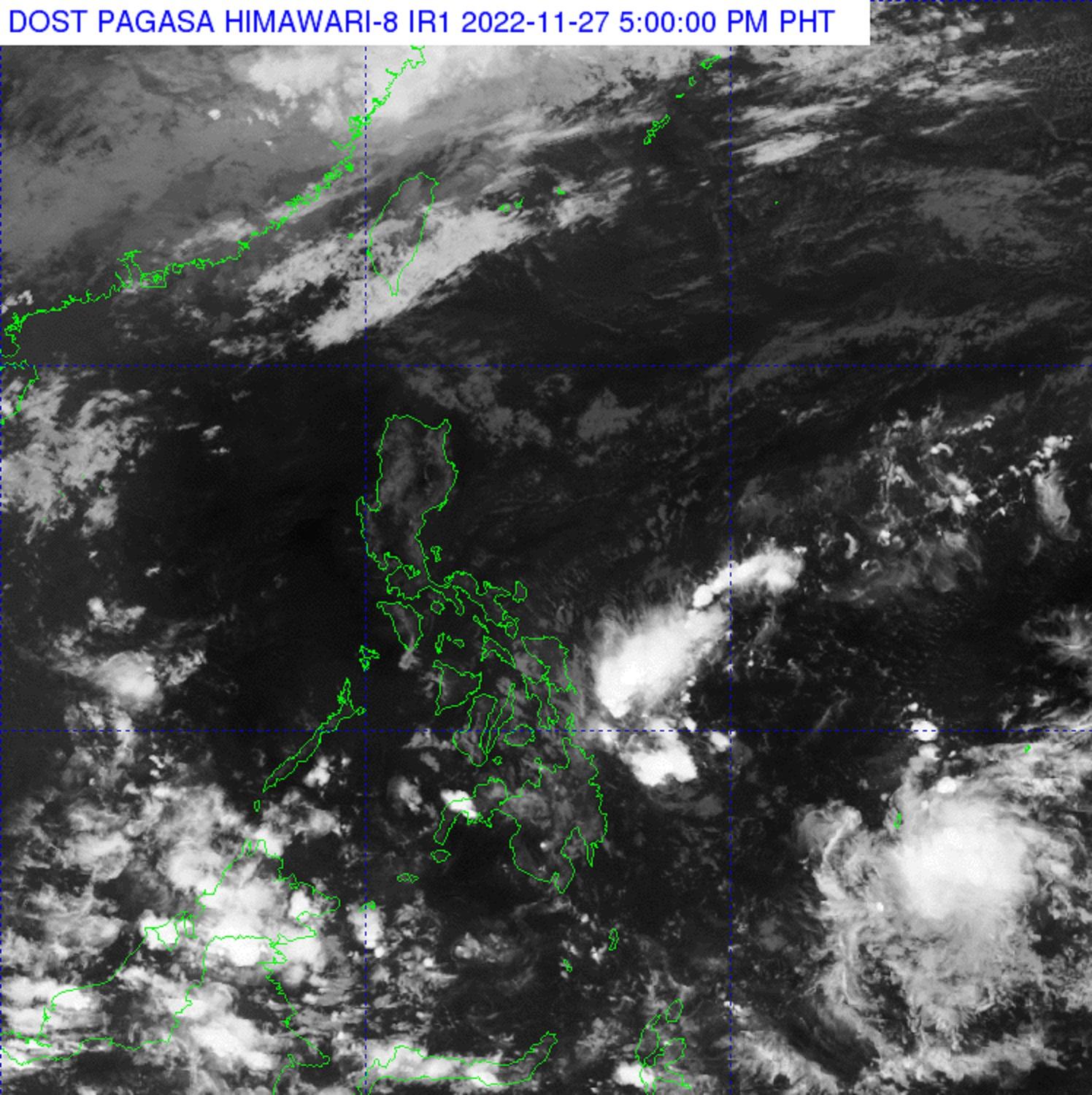 - Advertisement -
The Intertropical Convergence Zone (ITCZ) will continue to affect Mindanao and will bring rain showers across the country, PAGASA said Sunday.
In its 4 p.m. forecast, the state weather bureau said Metro Manila and the rest of the country will have partly cloudy to cloudy skies with isolated rain showers or thunderstorms due to the ITCZ.
- Advertisement -
Affected residents were advised to prepare for possible flash floods or landslides during severe thunderstorms.
The wind speed forecast for the whole country is light to moderate. Coastal  conditions will be slight to moderate with heights ranging from 0.6 meters to 2.5 meters.
Sunday temperatures in Quezon City dropped to a low of 22.6°C at 5 a.m. then rose to a high of 32.1°C at 2 p.m.
The sun will rise over Metro Manila at 6:03 a.m. on Monday. — DVM, GMA Integrated News