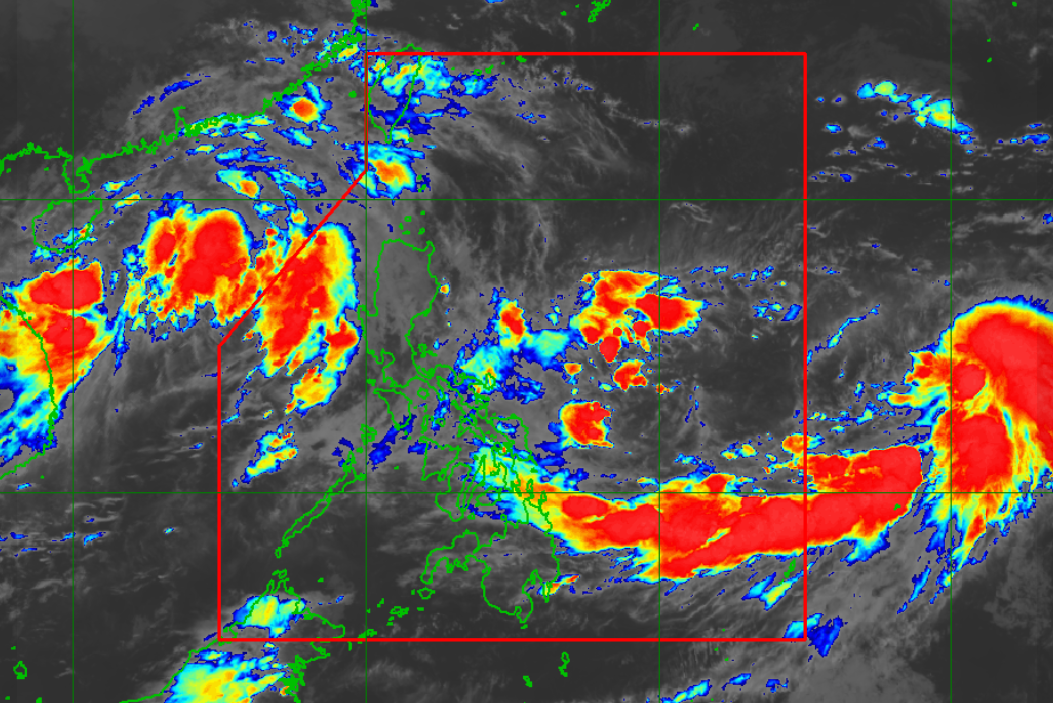 - Advertisement -
Tropical Depression Maring on Thursday night moved erratically over the Philippine Sea east of Southern Luzon, PAGASA has said.
In its 11 p.m. severe weather bulletin, the weather agency said the center of Maring was located 585 kilometers east of Virac, Catanduanes at 10 p.m. with maximum sustained winds of 45 kilometers per hour near the center, gustiness of up to 55 km per hour, and central pressure of 1002 hPa. It is moving east southeastward at 15 kph.
- Advertisement -
PAGASA said Maring will bring light to moderate with, at times, heavy rains over Eastern Visayas from Thursday night to Friday,
PAGASA advised affected residents to prepare for possible isolated scattered flooding, including flash floods, and rain-induced landslides in areas that are highly or very highly susceptible to these hazards as identified in hazard maps.
It said the current track of Maring showed a moderate to high likelihood that tropical cyclone wind signals would  be hoisted over several provinces in Northern Luzon by late Friday or early Saturday.
The highest possible wind signal for Maring remains TCWS No. 1.
However, due to the uncertainty in the track and intensity forecast, there is a possibility that areas outside Northern Luzon may also be placed under TCWS and that a higher wind signal will be hoisted within the forecast period, PAGASA said.
Further, in the next 24 hours, moderate rough seas will prevail over the seaboards of Luzon and the eastern and western seaboards of Visayas and Mindanao.
"These conditions are risky for those using small sea crafts. Mariners are advised to take precautionary measures when venturing out to sea and, if possible, avoid navigating in these conditions," PAGASA said.
PAGASA said Maring was expected to remain a tropical depression until Friday. It may be upgraded into a tropical storm on Saturday morning. -NB, GMA News
7 Easy Ways To Make Extra Money At Home