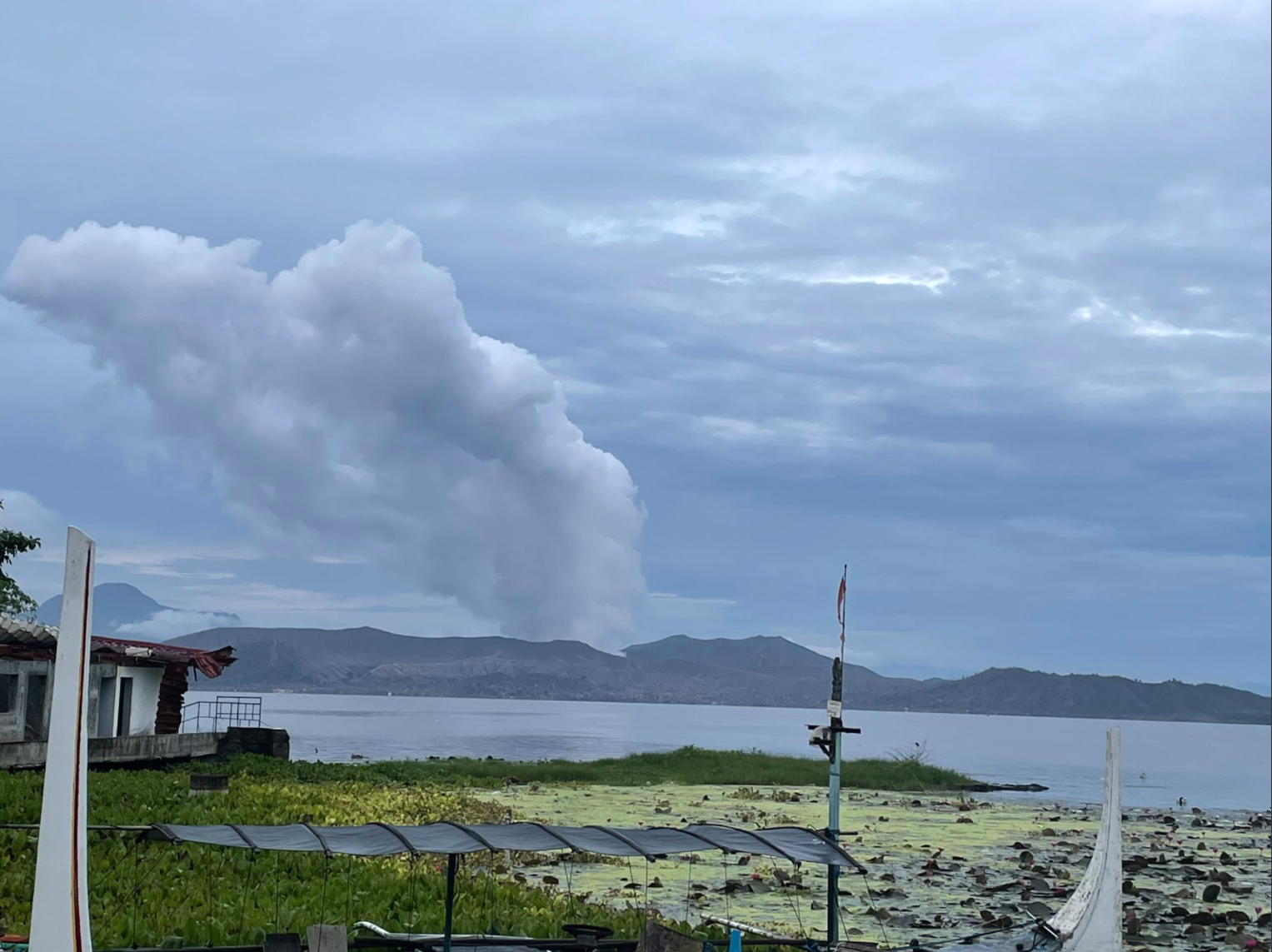 - Advertisement -
At least 3,807 people or 1,066 families are staying in different evacuation centers as Taal Volcano is showing activity that could drive an explosive eruption, the Batangas Provincial Police Office said Wednesday.
As of 10:30 a.m., the police said evacuations were reported in Laurel, Nasugbu, Talisay, Balete, Agoncillo, and Balayan.
- Advertisement -
Most of the evacuees are in Laurel with 2,040 people who are taking temporary shelter in eight evacuation centers, followed by Agoncillo with 1,208 people in eight evacuation centers.
Minimum public health standards are being enforced in evacuation centers to prevent possible transmission of COVID-19, the Batangas police said.
Checkpoint was also set at the control point leading to barangays inside the seven kilometer danger zone, it added.
Aside from this, the police said patrolling is being conducted in Agoncillo and Laurel to ensure security and order in the area.
A small phreatomagmatic eruption occurred in Taal Volcano on Wednesday morning, according to PHIVOLCS.
"At 5:18 AM today, a short-lived phreatomagmatic eruption occurred at Main Crater and generated a grayish plume that rose 300 meters before drifting southeast," PHIVOLCS said in its 8 a.m. bulletin.
PHIVOLCS said 55 volcanic earthquakes with weak background tremor were also recorded in Taal in the last 24 hours.
These earthquakes included one explosion-type earthquake, 44 low frequency volcanic earthquakes, five volcanic tremor events with durations of two to five minutes, as well as five hybrid earthquakes.
At least 7,560 tons of sulfur dioxide (SO2) gas were emitted from the volcano on Tuesday.
Plumes reached up to 2,500 meters and drifted southwest due to the upwelling of volcanic gas.
PHIVOLCS had been expecting a phreatomagmatic eruption in Taal Volcano similar to the July 1 explosion.
Alert Level 3 is still up over the Taal Volcano, which means magma extruding from the volcano's main crater could trigger an "explosive eruption." — Joviland Rita/RSJ, GMA News
Read more, click here: GMA News
7 Easy Ways To Make Extra Money At Home