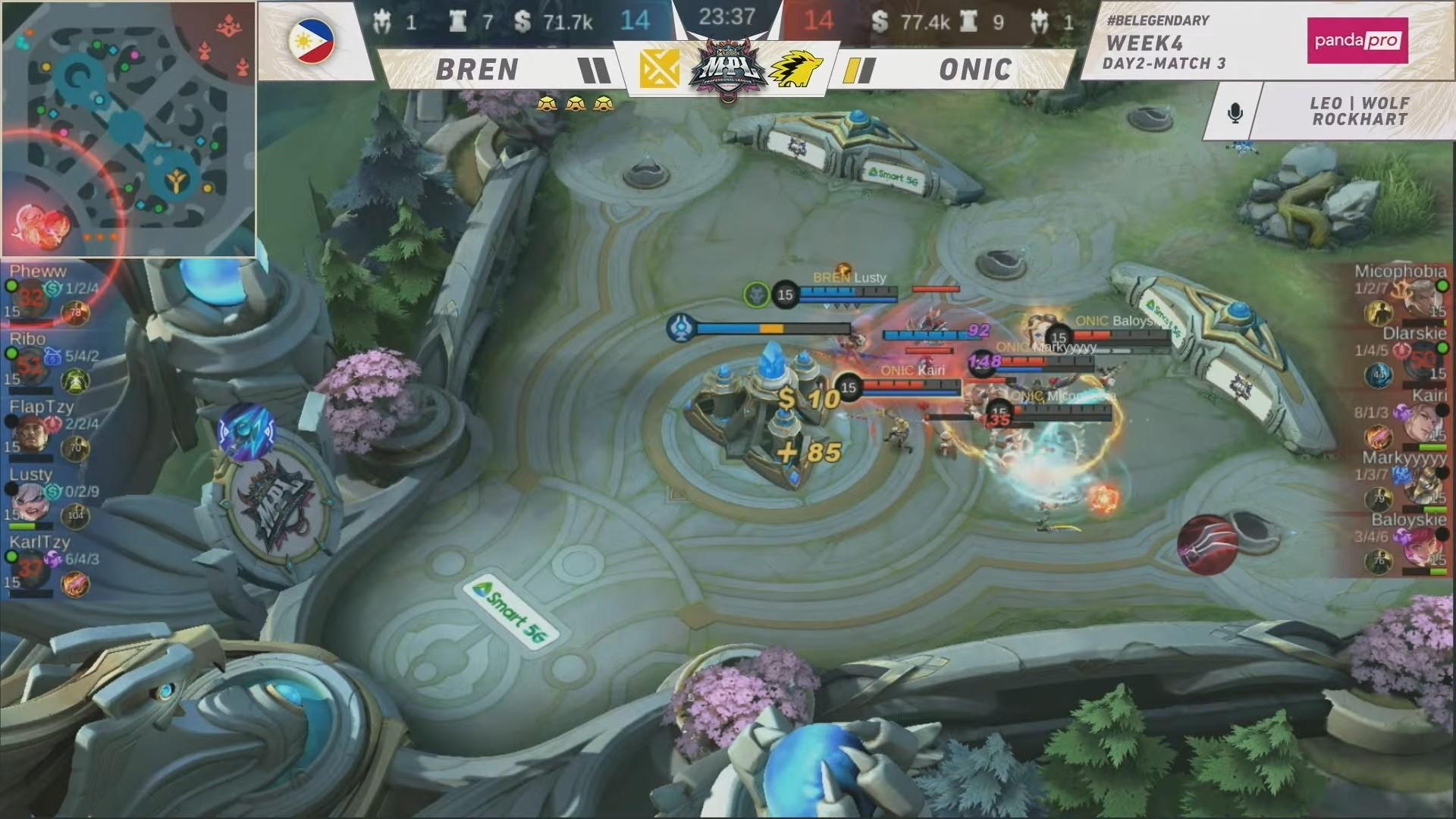 - Advertisement -
Onic Philippines put an end to their losing skid at two with a 2-0 sweep of Bren Esports in the Mobile Legends: Bang Bang Professional League (MPL) Philippines Season 8 elimination round on Saturday.
Onic, who suffered from two loses in Week 3, upped total to 16pts with the win while limiting Bren to 5pts and remain in the cellar of the standings.
- Advertisement -
The two-time MPL runners-up dominated the world champs in Game 1 as they controlled the match from the get-go with superior macro strategies.
Allen "Baloyskie" Baloy once again flaunted his signature Natan midlaner as he was instrumental in shutting down Bren's Karl "KarlTzy" Nepomuceno (Aulus) throughout the match. He finished with an 8-1-3 KDA.
Kairi "Kairi" Rayosdelsol (Lancelot) was also steady as he finished with a 5-1-5 KDA that included a triple kill in a 25th minute base turret push that obliterated Bren's last stand.
Badly needing a win to turn their season around, the Season 6 champs looked to have recovered after they erased an early game 3-6 kill deficit by scoring 6 unanswered pick offs en route to a 13th minute lord take.
But Onic proved more steady as their late game mind games led to a broken play for Bren in a lord fight in the 22nd minute, resulting in a 3-1 exchange for the clincher.
Kairi (Lancelot) once again led the way for Onic with an 8-1-4 KDA.
—JMB, GMA News
7 Easy Ways To Make Extra Money At Home