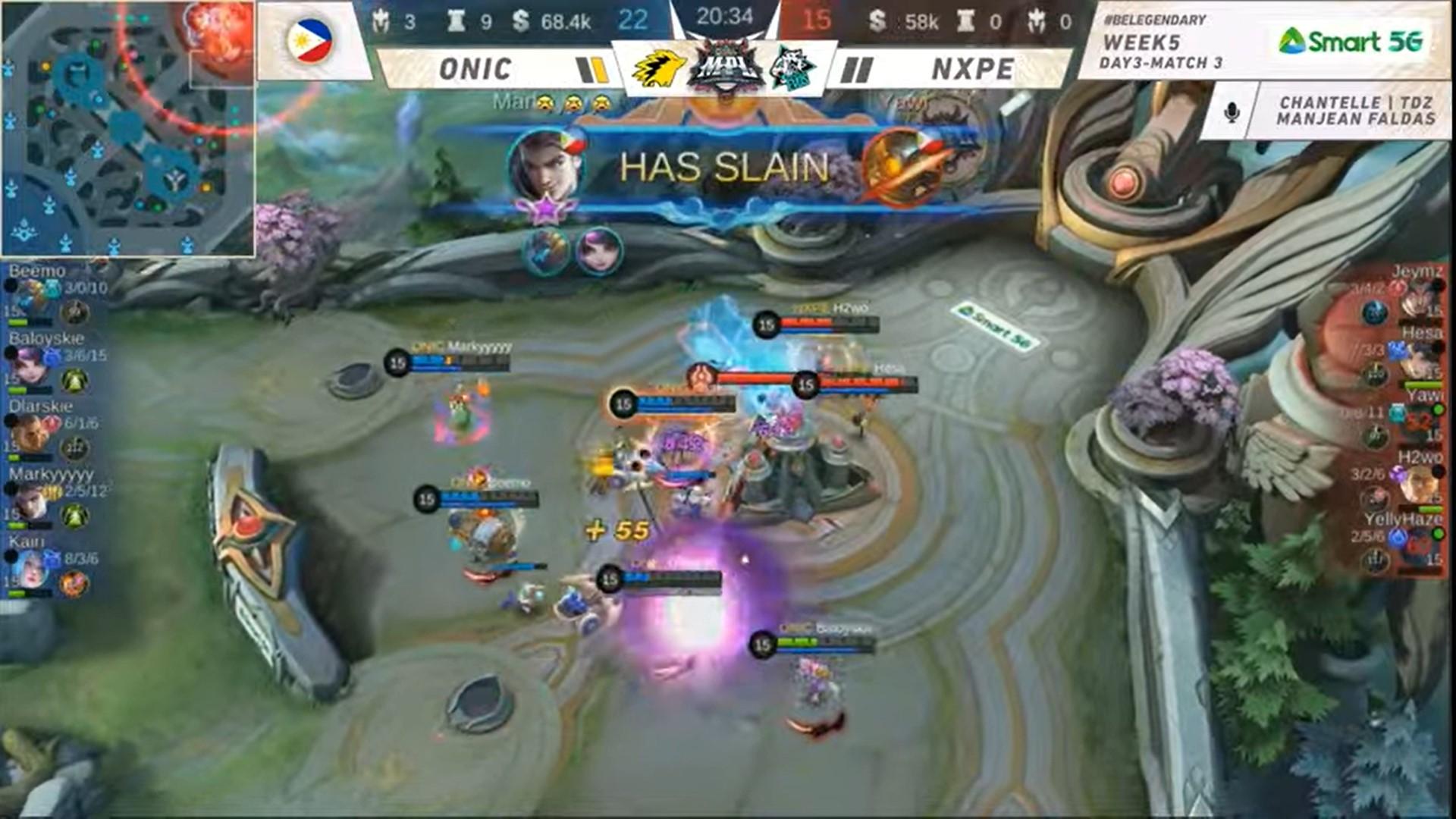 - Advertisement -
Onic Philippines solidified their bid for a top two finish in the regular season with a sweep of NXP Evos, 2-0, in the Mobile Legends: Bang Bang Professional League (MPL) Philippines Season 8 on Sunday.
They have now accumulated 22 points in 11 matches for solo second place with a 7-4 win-loss card to extend their lead in the rankings against RSG Philippines and Echo who both have 16 points.
- Advertisement -
Onic quickly pulled ahead in Game 1 by the 3rd minute as Kairi took an early 3-0-0 KDA for a 2k gold lead.
They expanded the gold lead to 4.5k by the 6th minute on the back of a 6-1 kill lead as Onic never looked back and finished off NXPE by the 11th minute.
Kairi finished with a perfect 6-0-2 KDA to lead Onic's 10-2 kill rampage.
Onic then introduced the jungler Karina in Game 2, its first appearance this season, that helped them win the early game battle and put up a 3k gold lead by the 7th minute.
But NXPE was playing with urgency as they held on to extend the game into the late game only for Onic to use a luminous lord in the 20th minute to complete the sweep, 2-0.
Kairi had a solid 8-3-6 KDA while Gerald "Dlarskie" Trinchera (Paquito) lorded over the exp lane with a 6-1-6 KDA.
Onic had previously defeated NXPE, 2-0, in Week 2 of this current season.
NXPE remains in 6th place with 11 pts, a point ahead of Omega Esports for the last slot to the playoffs.
—JMB, GMA News
7 Easy Ways To Make Extra Money At Home