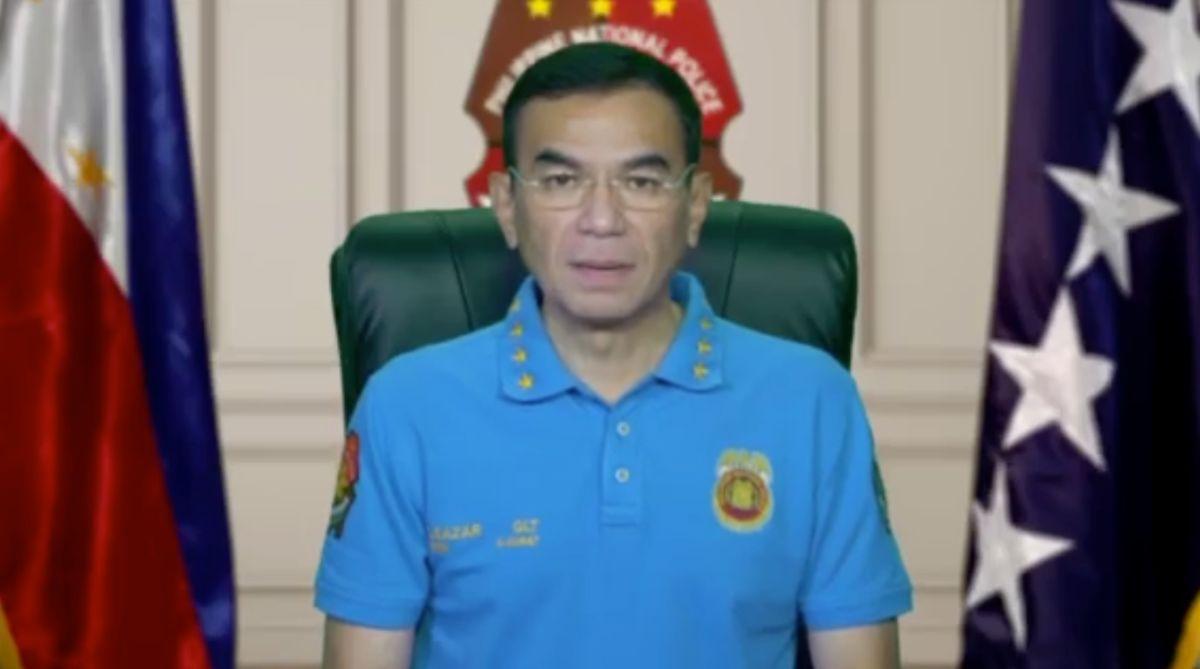 - Advertisement -
Philippine National Police (PNP) chief Police General Guillermo Eleazar on Wednesday assured the public that no security threat has been monitored in Metro Manila following the arrest of two suspected members of the Abu Sayyaf Group.
In a statement, Eleazar said authorities continue to check if the two suspects have cohorts in the region or if they were planning to commit acts of terror.
- Advertisement -
"Sa panig ng PNP, wala tayong nakikitang banta ng terorismo dito sa Metro Manila (On the part of the PNP, we have not monitored a terror threat in Metro Manila)," he said.
Eleazar said the authorities are also looking into the intention of the two suspects to stay in Metro Manila.
He also urged the public to immediately report to authorities if they notice anything suspicious or if they have information on the presence of rebels in their areas.
On Tuesday, the Southern Police District announced the arrest of two suspected Abu Sayyaf members Taupik Galbun or "Pa Wahid" and Saik Galbun or "Pa Tanda"  during a police operation in  Sitio Imelda, Upper Bicutan, Taguig City on Saturday.
Taupik was arrested by virtue of a warrant of arrest for six counts of kidnapping and serious illegal detention with ransom. No bail was recommended. There was another arrest warrant against him for a similar crime.
He was allegedly under the group of Basilan-based Isnilon Hapilon and Bakal Hapilon.
Taupik served as an outer guard for kidnap victims in Sulu and Basilan, the police said. He was also allegedly involved in the beheading of Primitivo Falcansantos, Crisanto Suela, and Guillermo Sobero.
The arrested suspect was also linked to the abduction of three teachers in Sacol Island, Zamboanga City during their return trip from work on January 23, 2009.
Aside from these, Taupik was also being sought for his alleged involvement in the kidnapping of six members of Jehovah's Witness in August 20, 2002 in Patikul, Sulu. Two of the victims were beheaded while the four remaining victims were rescued by the military after weeks of operations, the SPD said.
On Tuesday, one of the victims of the August 2002 kidnapping incident identified Taupik's companion Saik as one of the suspects who kidnapped her along with five others.
The victim claimed that she saw Saik in Nangka, Patikul, Sulu on September 6, 2002 while they were talking with the group of "Ka Baks" about the ransom money.
Upon verification, the police said Saik has a warrant of arrest for the crime of kidnapping and serious illegal detention with ransom.
The two suspects were placed under the custody of the District Special Operations.—AOL, GMA News
Read more, click here: GMA News
7 Easy Ways To Make Extra Money At Home