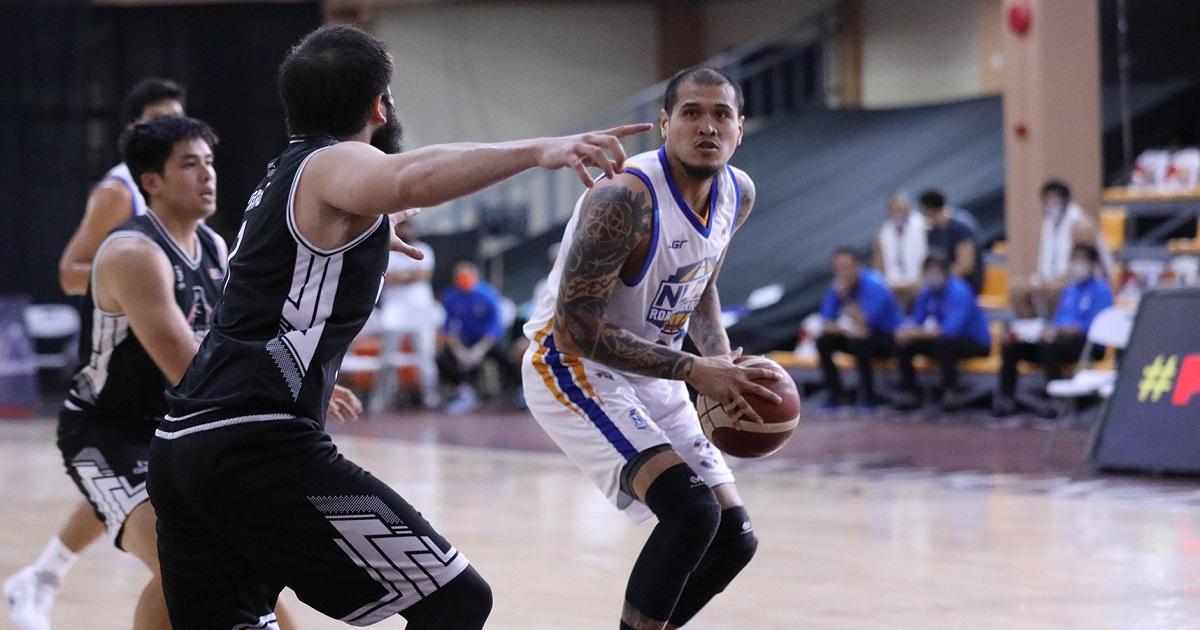 - Advertisement -
The NLEX Road Warriors strengthened their playoff bid after cruising to their fifth win in the 2021 PBA Philippine Cup at the expense of lackluster Blackwater Bossing, 90-73, Thursday in Bacolor, Pampanga.
Philip Paniamogan led the offensive charge for the Road Warriors after listing 14 points and three rebounds while veteran big man JR Quiñahan carved out 16 markers and eight boards.
- Advertisement -
NLEX's win pushed Blackwater's losing streak to 0-10 in the ongoing conference—and 0-18 dating back to the 2020 Philippine Cup—which tied them with Great Taste/Presto for the longest losing skid in league history. 
Simon Enciso provided the lift for the Bossing with his 17 points and seven assists while Carl Bryan Cruz chipped in 14 markers.
"We wanted to go into this game with a sense of urgency. Our mindset was to really make the five wins," NLEX head coach Yeng Guiao told the members of the media in the post-game interview.
"Desperately, we needed the five wins. That will give us a chance to make the next round. Our plan was to try to put some distance between Blackwater and us as early as we can."
NLEX established a quick 12-point lead early in the contest but Blackwater, raring to snap its dry spell, ignited for a 9-3 run to knot the game at 31-apiece in the second frame following a basket from Ed Daquioag.
The Road Warriors then responded with a 15-7 blitz to settle the score at 46-38 at halftime.
A basket by Paul Desiderio sliced Blackwater's deficit, 59-52, but Quiñahan detonated for a personal 6-0 run as NLEX maintained its lead before entering the final period, 70-58.
Paniamogan also drained eight markers in the payoff period, including two triples, to steer the Road Warriors to their fifth win and snap a three-game losing streak.
"We're also trying to build back our confidence after our losses so this win is really important for us," said Guiao, whose team is still playing without Kiefer Ravena. The guard flew to Japan to process documents for his B. League stint.
Blackwater, meanwhile, will wrap up its campaign in the conference with a final game on Saturday, September 18, against Meralco.
The scores:
NLEX (90) – Quiñahan 16, Paniamogan 14, Trollano 12, Ighalo 11, Alas 10, Cruz 8, Porter 8, Oftana 4, Mcaloney 3, Soyud 2,  Miranda 2, Ayonayon 0
Blackwater (73) – Enciso 17, Cruz 14, Torralba 10, Canaleta 6, Golla 6, Magat 6, Daquioag 5, Desiderio 4, Tolomia 3, Escoto 2, Paras 0, Dennison 0
Quarter scores: 28-22, 46-38, 70-58, 90-73
—MGP, GMA News
7 Easy Ways To Make Extra Money At Home