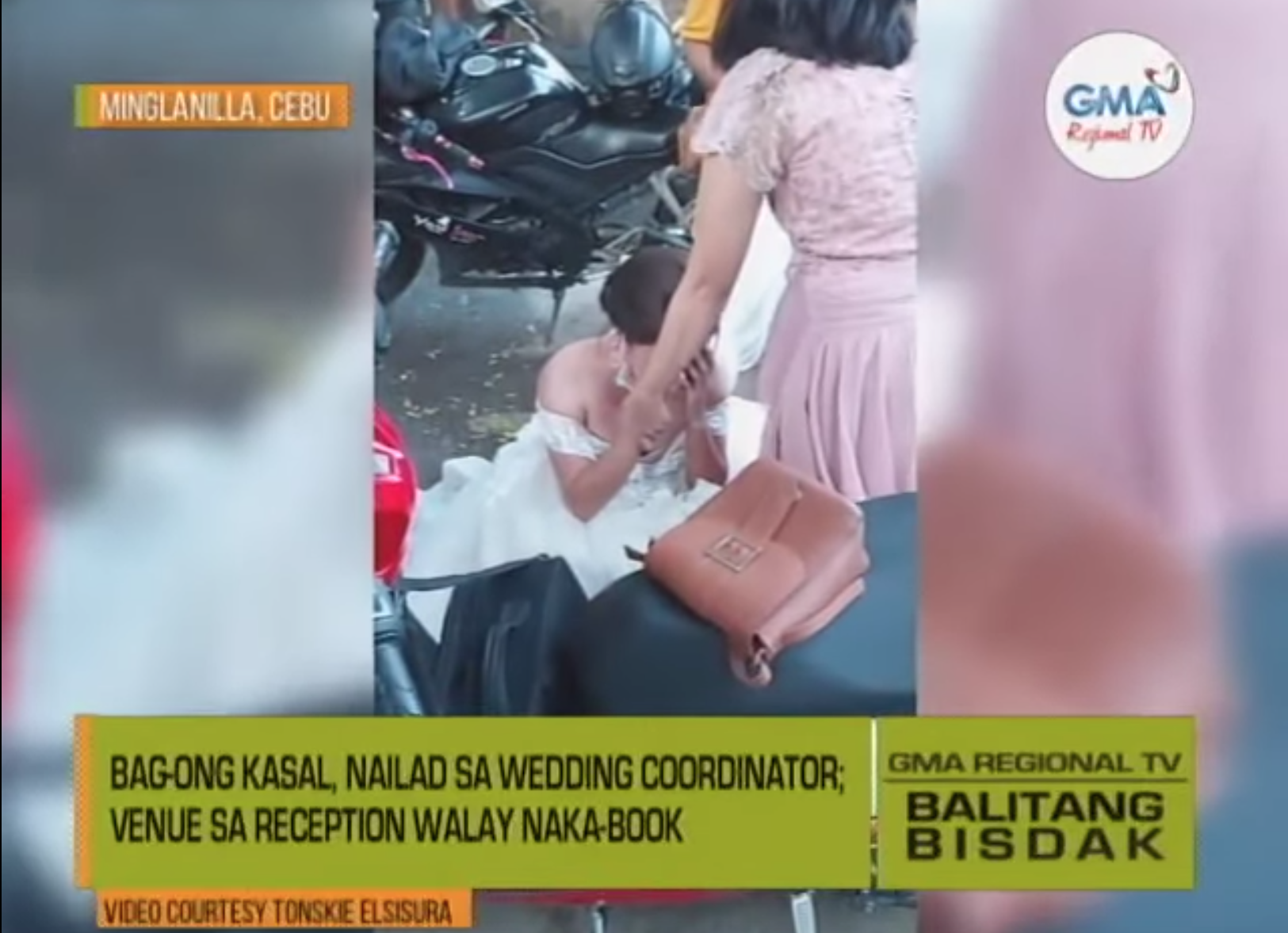 - Advertisement -
A couple in Minglanilla, Cebu fell victim to a scam on the day that they got married by the wedding coordinator they hired to do the arrangements for their special day, according to the report of Fe Marie Dumabok for GMA Regional TV Balitang Bisdak.
The couple, after their church wedding, proceeded to the venue of their reception and found out that the event was not booked and there was no food prepared for them and their guests.
- Advertisement -
The video of the bride, after finding out that they were scammed, sitting on the sidewalk crying her eyes out went viral.
The couple shelled out up to P65,000 to pay for the entire wedding package that included the reception arrangements.
The couple were married at the San Roque parish church in Lipata, Minglanilla in  Cebu on Wednesday afternoon.
Cherry Pie Satingasin, the bride, said they prepared and expected so much from the wedding planner.
At the church, there was no record carpet and no decorations, said the maid of honor and the bride's best friend Jane Verez.
Satingasin said they are giving the wedding planner 24 hours to show up before they file a case. — BAP, GMA News
Read more, click here: GMA News
7 Easy Ways To Make Extra Money At Home