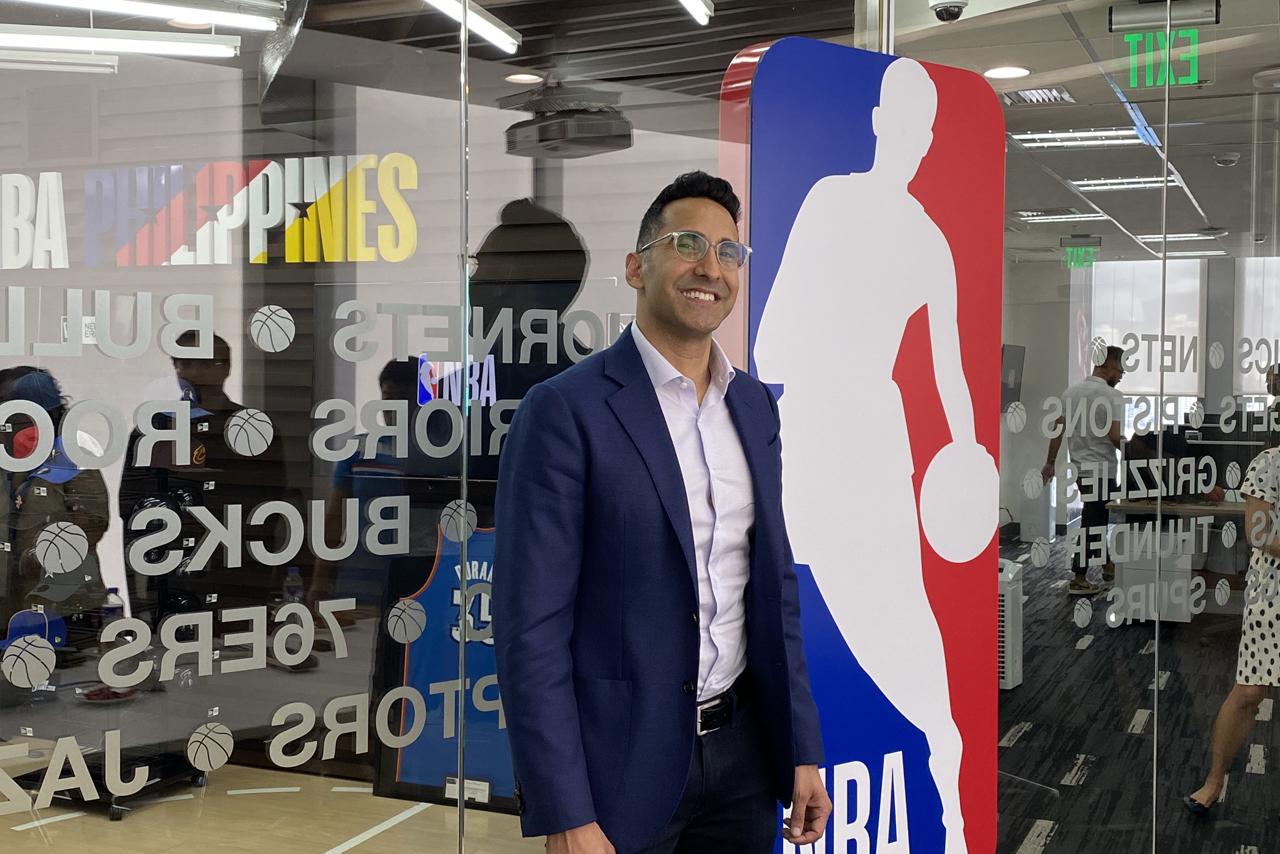 - Advertisement -
With borders already opening up and with restrictions being lessened after the lockdowns due to the COVID-19 pandemic, more sporting events are being held and the NBA itself said they are open to partner with a local league to provide fans with the "best basketball experience."
In a roundtable discussion with several media representatives on November 16, NBA Asia Managing Director Ramez Sheikh said the league is open to work together with local leagues across Asia.
- Advertisement -
"We are always open to the best basketball experiences. The federations mentioned (PBA, KBL, B.League), we work closely with them in their respective markets. We look for opportunities to work together," Sheikh said.
Sheikh, however, admitted that there are no current plans for it but they are open to play with players and teams from other countries.
"Although there are no current plans, we encourage the best type of competition either within a country and certainly [we] are fans ourselves of inter-country competitions. Now that things are settling down, we can travel and play basketball with each other."
Sheikh cited the preseason tournament of the NBA and Australia's National Basketball League where Kai Sotto and the rest of his Adelaide 36ers squad competed with the Phoenix Suns and the Oklahoma City Thunder.
"The NBL as you know is a pretty hungry league. Just this past preseason, a number of teams including the 36ers did travel to the US and participated in a number of preseason warm up games. If there are opportunities like the NBL teams to find ways for NBA teams and other leagues to play I'm always open," he added.
Aside from playing with teams from other countries, Sheikh also said the Association is open to bring another Global Games to Manila, but there are currently no plans yet.
"Currently, there are no concrete plans in Manila but we're always open and we'll continue to explore with interested parties here to see what we can do," Sheikh said. "Our priority is to always bring NBA experiences to the market. The game is a big one but whether it's talent visits or local content, we try to focus on that as well."
The NBA last held a Global Games event in the Philippines back in 2013 where the Indiana Pacers took on the Houston Rockets.
—JMB, GMA Integrated News
7 Easy Ways To Make Extra Money At Home