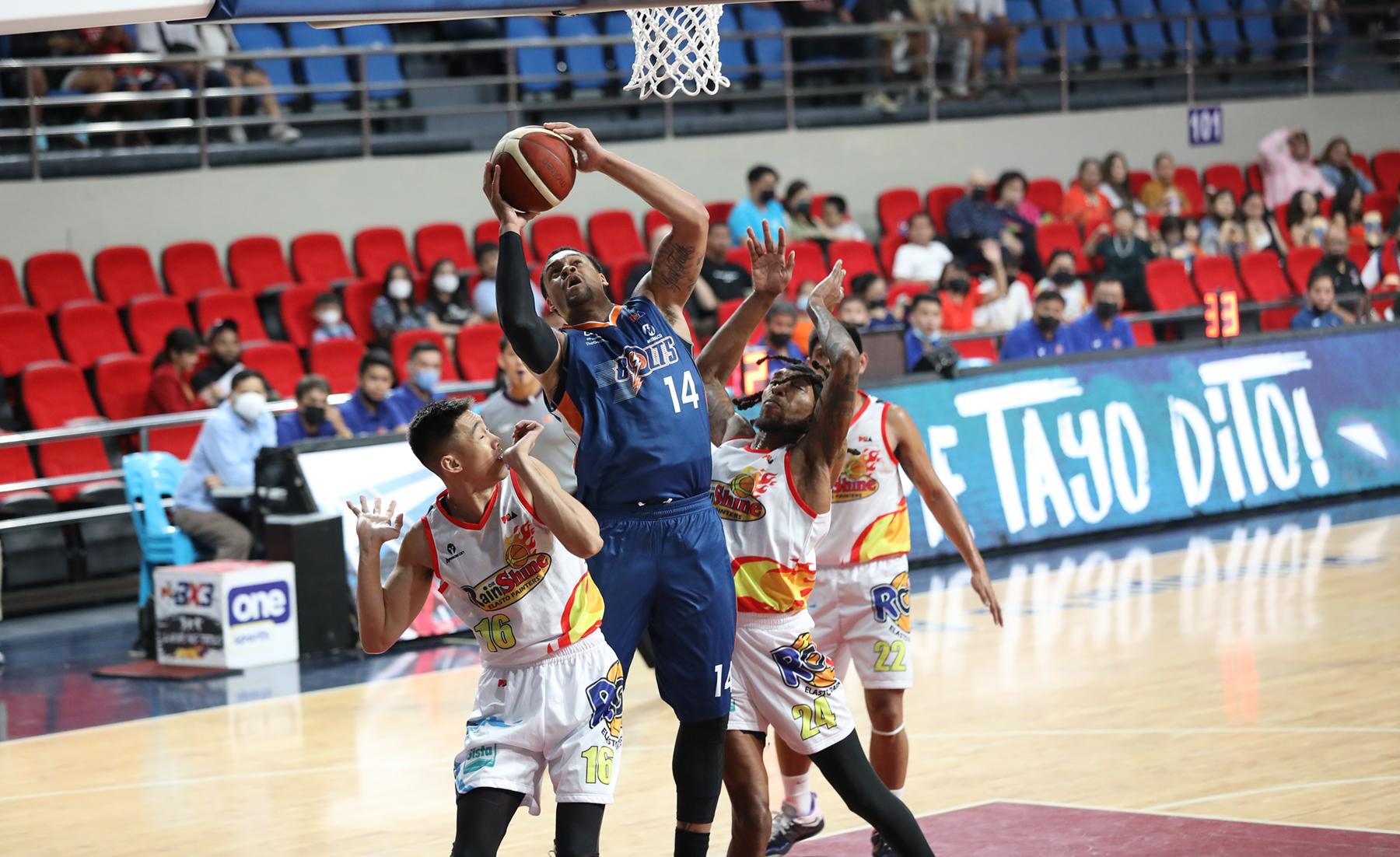 - Advertisement -
KJ Mcdaniels and Allein Maliksi provided a big lift for Meralco as the Bolts spoiled James Yap's much-awaited return by pulling off a convincing 105-87 win over Rain or Shine to kick off the 2023 PBA Governors' Cup on Sunday at the PhilSports Arena in Pasig City.
Meralco, which was not able to make it to the playoffs of the 2022 Commissioner's Cup, opened its campaign with a 1-0 start while Rain or Shine dropped to an early 0-1 slate.
- Advertisement -
Yap started hot for the Elasto Painters, drilling 12 points early off the bench, including a tough three-pointer that tied the ball game at 54 at the halftime mark.
But he only had two points after that to finish with 14 as the Bolts lit it up in the third period after outscoring Rain or Shine, 27 to 14.
That lead even ballooned to 21, 103-82, on an emphatic dunk from Mcdaniels. The Elasto Painters would not be able to recover.
Mcdaniels poured in 27 points, 23 rebounds, three assists, and one block while Allein Maliksi scored 10 of his 16 markers in the Bolts' dominant second half.
Chris Banchero and Chris Newsome, meanwhile, chimed in with 17 points and 10 points from the backcourt. Cliff Hodge also put up eight points and 13 boards.
Rey Nambatac, who kept the offense going for Rain or Shine in the second half, finished with 21 points and two rebounds while Anton Asistio and Gian Mamuyac had 10 each.
—JMB, GMA Integrated News
7 Easy Ways To Make Extra Money At Home