- Advertisement -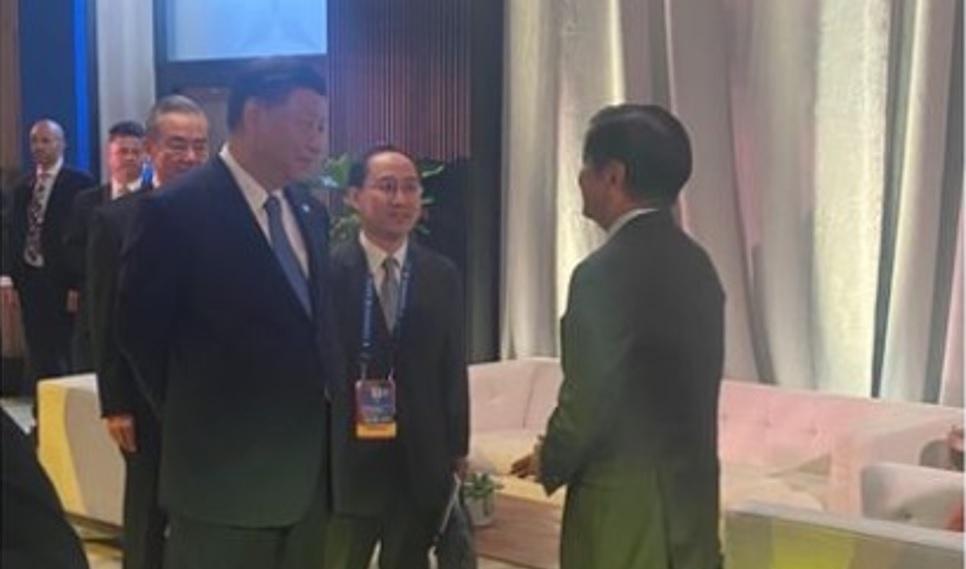 - Advertisement -
SAN FRANCISCO, California, USA – President Ferdinand "Bongbong" Marcos Jr. said Saturday (PH Time) that he raised anew with Chinese President Xi Jinping the plight of local fishermen.
Marcos said during the Kapihan sa Media that the points and concerns he discussed with Xi during their pull-aside meeting as regards the situation in the South China Sea were "well-taken."
"Of course, as ever, whenever this issue comes up, I always bring up the plight of the fishermen. And we go back to the situation where both Chinese and Filipino fishermen were fishing together in these waters," Marcos said.
"And I think, the point was well taken by President Xi," he added.
In the meeting, which Marcos said he requested, the two leaders tried to come up with the mechanisms to lower the tensions in the region.
"That's essentially the message of what we spoke of to each other," Marcos said.
He added that they agreed that the problems they have as regards the territorial issue should not be the defining element of the relations between Manila and Beijing.
"We were in agreement that the problems that we have in South China Sea with China should not be the defining element of our relationship," he added.
Marcos said that addressing the issue in the region is a work in progress, stressing that communication about this matter must be continued.
"We have to continue to communicate. We have to continue to be candid with one another and to be sincere in our desire to keep the peace. And I think that sincerity exists for both all parties involved. I do not think anybody wants to go to war," Marcos said.
"And so that is something, that is the premise actually to all the discussions that we have been having that how to maintain peace, so that the, the sea lanes and the airways are over the South China Sea are open and continue to be the important important gateway to Asia, as it is today," he added.
Marcos also said personally talking with Xi "always makes a difference."
Marcos and Xi are in San Francisco, California for the Asia-Pacific Economic Cooperation (APEC) Summit 2023.
China has continued its aggression in the resource-rich South China Sea as it refuses to recognize the arbitral ruling that invalidates its claim in the area.
The Department of Foreign Affairs recently called on China to remove illegal structures, cease reclamations and be accountable for environmental damage in the West Philippine Sea.
The DFA stated that regular resupply missions to Ayungin Shoal located within the Philippines' exclusive economic zone (EEZ) in the West Philippine Sea are legitimate activities, and it will not give prior notification to China.
The strong statement came after Beijing asked Manila to give prior notification each time it conducts a resupply mission to the grounded Navy ship BRP Sierra Madre in Ayungin Shoal, which it refers to as Ren'ai Jiao, claiming it is part of Chinese territory. —KG, GMA Integrated News
Read more, click here: GMA News
7 Easy Ways To Make Extra Money At Home


Learn Trading and know Two Platform that easy to Start With