- Advertisement -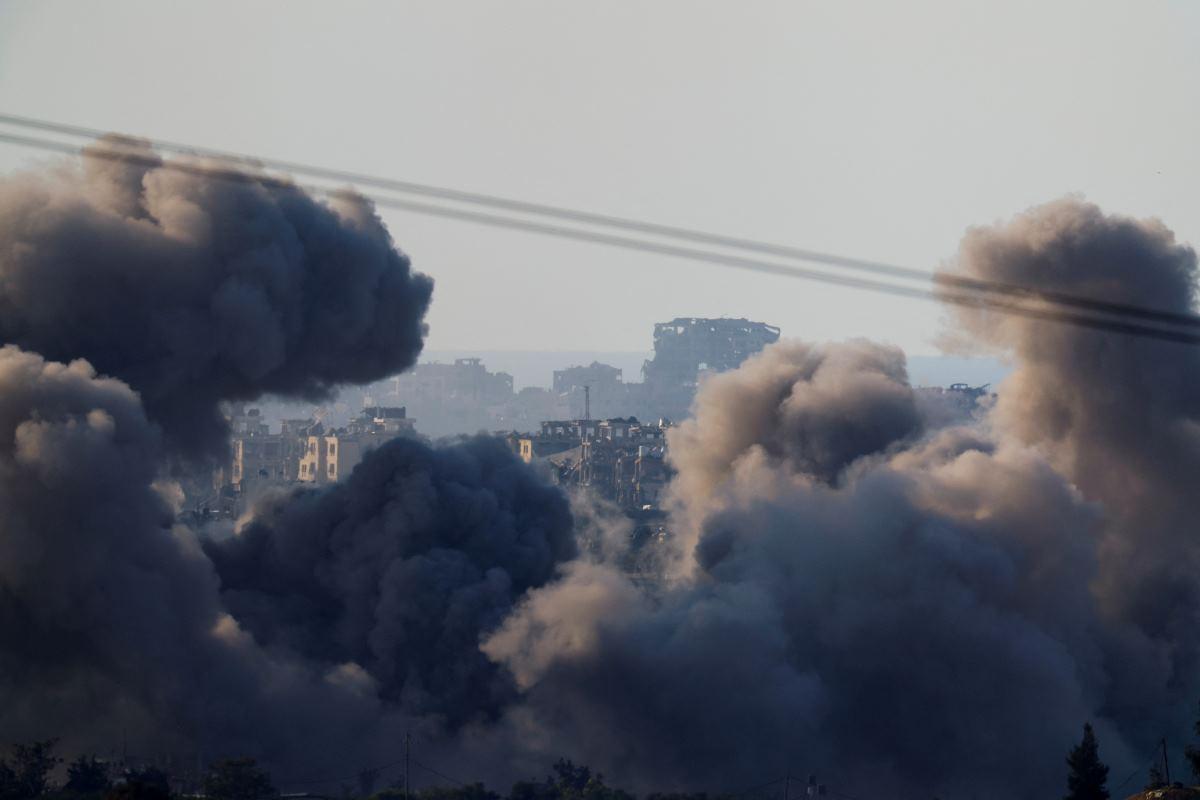 - Advertisement -
KHAN YOUNIS, Gaza/JERUSALEM – Israel prepared on Sunday to expand its offensive against Hamas militants to southern Gaza after air strikes killed dozens of Palestinians, including civilians reported to be sheltering at two schools.
After earlier in the week dropping leaflets, Israel on Saturday again warned civilians in parts of southern Gaza to relocate as it girds for an onslaught in that part of the small coastal enclave, after subduing the north.
Commissioner-General Philippe Lazzarini of UNRWA, the UN aid organization for Palestinian refugees, said on social media platform X that Israel bombarded two agency schools in the north. More than 4,000 civilians were sheltered at one of them, he said.
"Dozens reported killed including children," he said. "Second time in less than 24 hours schools are not spared. ENOUGH, these horrors must stop."
A spokesperson for Gaza's Hamas authorities said 200 people had been killed or injured at the school. Israel's military did not comment.
Palestinian Authority President Mahmoud Abbas, whose government controls parts of the Israeli-occupied West Bank, on Saturday said, "Hundreds of forcibly displaced people were killed" at the two schools in Gaza.
Israel vowed to destroy Hamas after the militant group's Oct. 7 rampage into Israel in which its fighters killed 1,200 people and took 240 hostages, according to Israeli tallies.
As the conflict entered its seventh week, authorities in Hamas-ruled Gaza Strip raised their death toll to 12,300, including 5,000 children.
Abbas on Saturday made an appeal to US President Joe Biden to intervene to stop the Israeli operation in Gaza.
In an address aired by Palestine TV, Abbas said "hundreds of forcibly displaced people were killed" at the two schools in Gaza and demanded "that you and world leaders take responsibility to stop this aggression and genocide against our people."
Biden, who opposes a ceasefire, was looking to the end of the conflict, saying in a Washington Post opinion article that the Palestinian Authority should ultimately govern both Gaza and the West Bank.
Asked about Biden's proposal, Israeli Prime Minister Benjamin Netanyahu told reporters in Tel Aviv the Palestinian Authority in its current form was not capable of being responsible for Gaza. Israel has not disclosed a strategy for Gaza after the war.
Assault on south looms
As Israel's military looked to move southward, Palestinian officials accused the Israeli army of forcibly evacuating most staff, patients and displaced people from Al Shifa Hospital, Gaza's largest, and abandoning them to perilous journeys southwards on foot.
Israeli forces denied the accusation, saying evacuations were voluntary. Military spokesman Rear Admiral Daniel Hagari said Israel opened a safe corridor for civilians who were in the hospital to go south, at the request of the hospital director.
Israeli forces seized Al Shifa in their offensive across north Gaza earlier in the week, saying it concealed an underground Hamas command center.
An Israeli offensive in the south could compel hundreds of thousands of Palestinians who fled Gaza City in the north to uproot again, along with residents of Khan Younis, a city of more than 400,000, compounding a dire humanitarian crisis.
The conflict has already displaced around two-thirds of Gaza's population of 2.3 million.
An advance into southern Gaza may prove more complicated and deadlier than in the north, however, with Hamas militants dug into the Khan Younis region, a senior Israeli source and two top ex-officials said.
Air strikes
Early Saturday, an air strike in a busy residential district of Khan Younis killed 26 Palestinians and wounded 23, health officials said.
Eyad Al-Zaeem told Reuters he lost his aunt, her children and her grandchildren in the air strike in Khan Younis. They all had evacuated from northern Gaza on Israeli army orders only to die where the army told them they could be safe, he said.
"All of them were martyred. They had nothing to do with the (Hamas) resistance," said Zaeem, standing outside the morgue at Nasser Hospital, where the 26 bodies were laid out before they were to be carried by loved ones to burials.
A few miles (kms) to the north, six Palestinians were killed when a house was bombed from the air in the town of Deir Al-Balah, health authorities said.
A third Israeli air strike on Saturday afternoon killed 15 Palestinians in a house west of Khan Younis, close to a shelter for displaced people, witnesses and medics said.
Israel says Hamas typically conceals fighters and weaponry in residential and other civilian buildings, which Hamas denies.
An Israeli military statement said only that over the past 24 hours its air force had hit dozens of Gaza targets including militants, command centers, rocket launch sites and munitions factories.
Israel said five of its soldiers had been killed in Gaza since Friday, bringing its losses in the territory to 57. —Reuters
Read more, click here: GMA News
7 Easy Ways To Make Extra Money At Home


Learn Trading and know Two Platform that easy to Start With