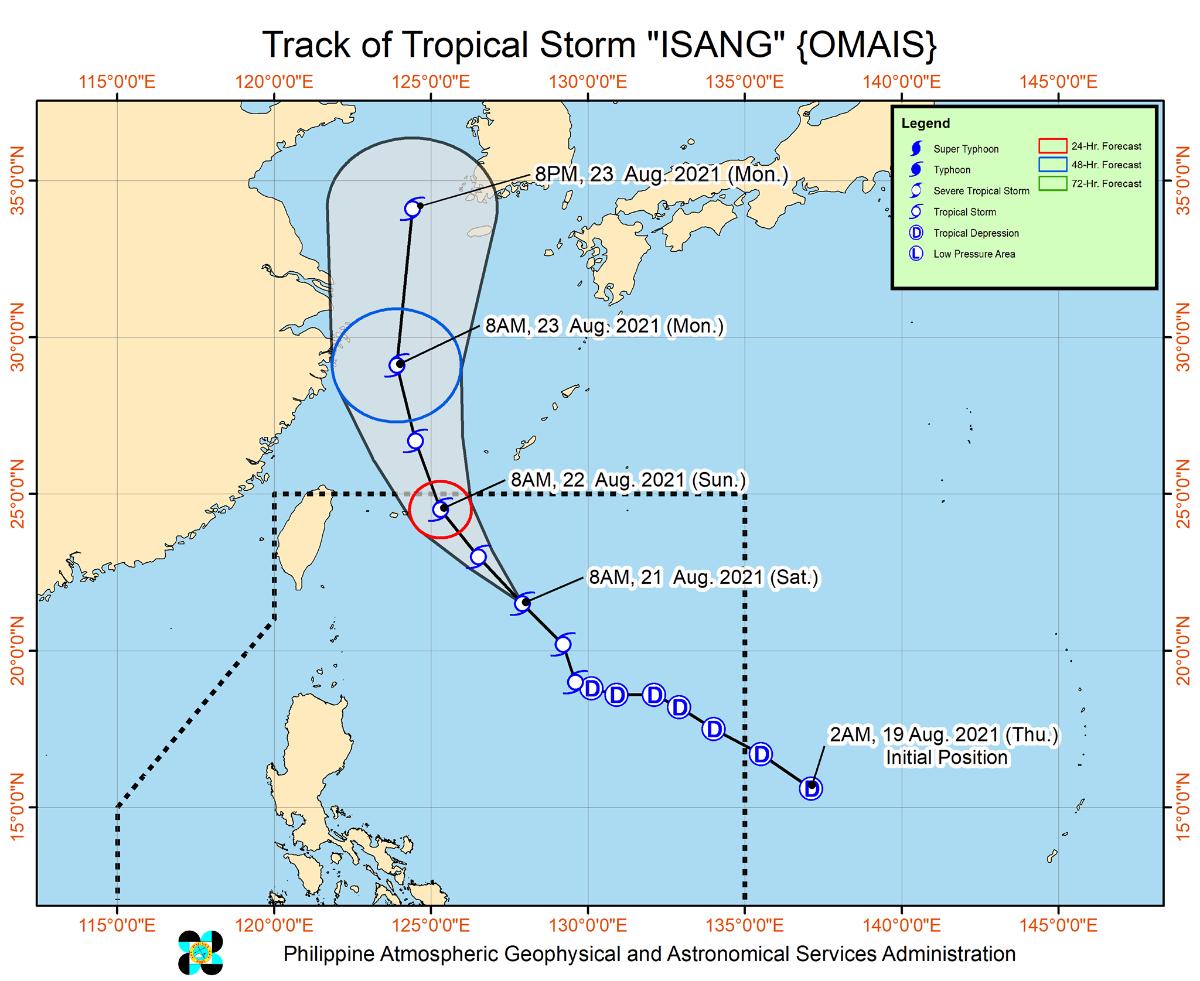 - Advertisement -
Tropical Storm Isang continued to intensify while crossing the Philippine Sea east of Extreme Northern Luzon, PAGASA said on Saturday.
According to the 5 p.m. severe weather bulletin, Isang was last estimated 585 kilometers east-northeast of Itbayat, Batanes with maximum sustained winds of 85 kilometers per hour near the center and gustiness of up to 105 kph.
- Advertisement -
It is moving northwestward at 15 kph.
PAGASA maintained that Isang is forecast to exit the Philippine Area of Responsibility on Sunday morning or afternoon.
It may intensify into a severe tropical storm on Saturday evening or early Sunday morning. It may then weaken by Monday morning.
"The latest forecast scenario for 'ISANG' shows that the hoisting of Tropical Cyclone Wind Signals over any land area in the country remains unlikely," PAGASA said.
"Moreover, its passage is unlikely to enhance the Southwest Monsoon and bring gusty conditions to the country," it added.
Isang is also unlikely to cause sea conditions within the coastal waters of the country.
The next SWB will be issued at 11 p.m. -MDM, GMA News
7 Easy Ways To Make Extra Money At Home