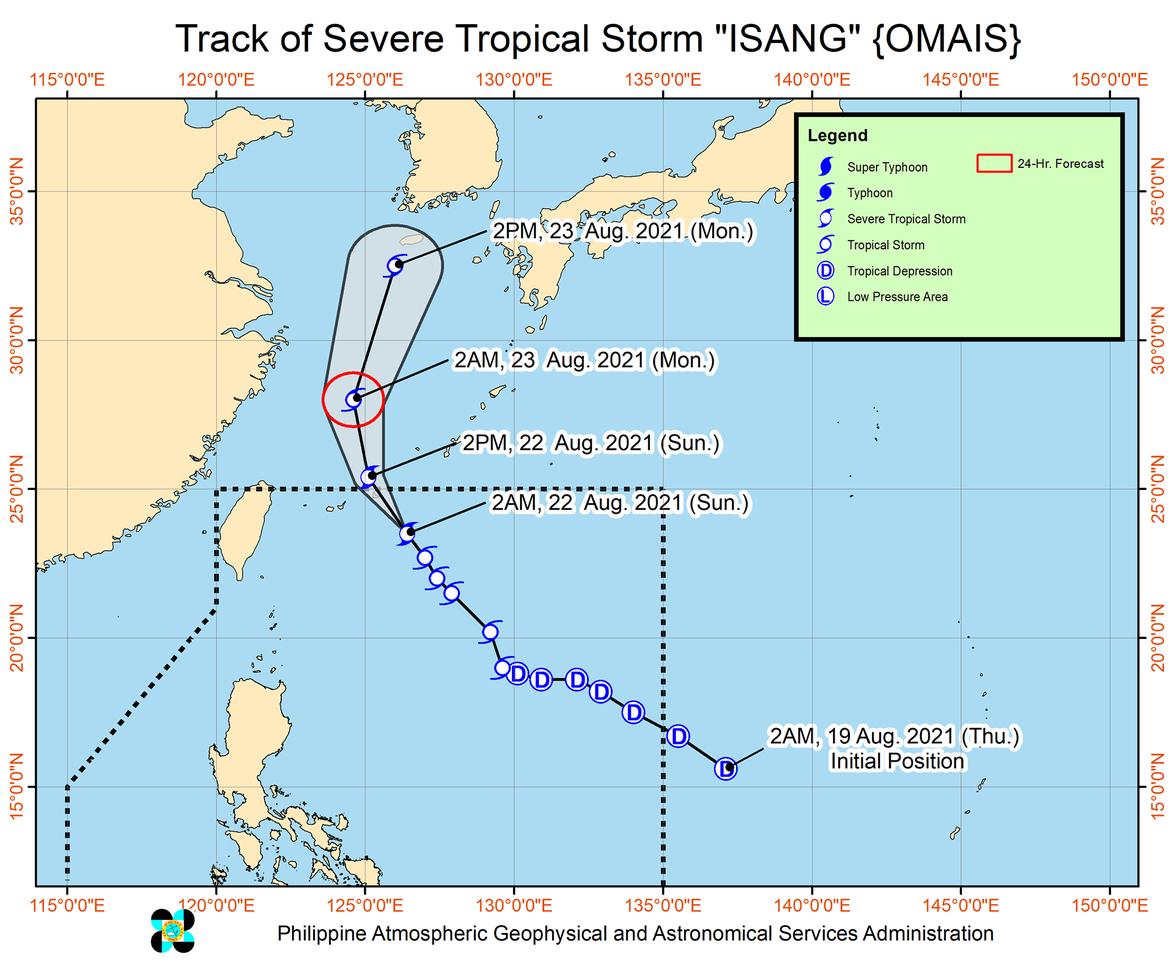 - Advertisement -
Isang (international name: Omais) intensified and became a severe tropical storm before dawn on Sunday as it moves toward exiting the Philippine Area of Responsibility, PAGASA said in its early morning forecast.
At 4 a.m, the center or eye of Isang was located at 560 km northeast of Itbayat, Batanes.
- Advertisement -
It has maximum sustained winds of 95 km/h near the center, gustiness of up to 115 km/h, and central pressure of 996 hPa.
Isang is moving northwestward at 20 km/h.
From its center, strong winds extend outward up to 240 km, but PAGASA said the severe tropical storm has no direct affect on the country.
"Its passage is unlikely to enhance the Southwest Monsoon and bring gusty conditions to the country," PAGASA said.
Isang is forecast to pass near or over the Miyako Islands in the southern part of the Ryukyu Archipelago in Japan and exit the Philippine Area of Responsibility (PAR) by noon or afternoon of Sunday.
From there, Isang is expected to turn northward on Sunday night as it moves over the East China Sea, maintaining its strength, then weaken as it moves north northeastward on Monday heading toward the Jeju Island and the Korean Peninsula.
PAGASA said the next weather bulletin will be issued at 11 a.m. —KG, GMA News
7 Easy Ways To Make Extra Money At Home