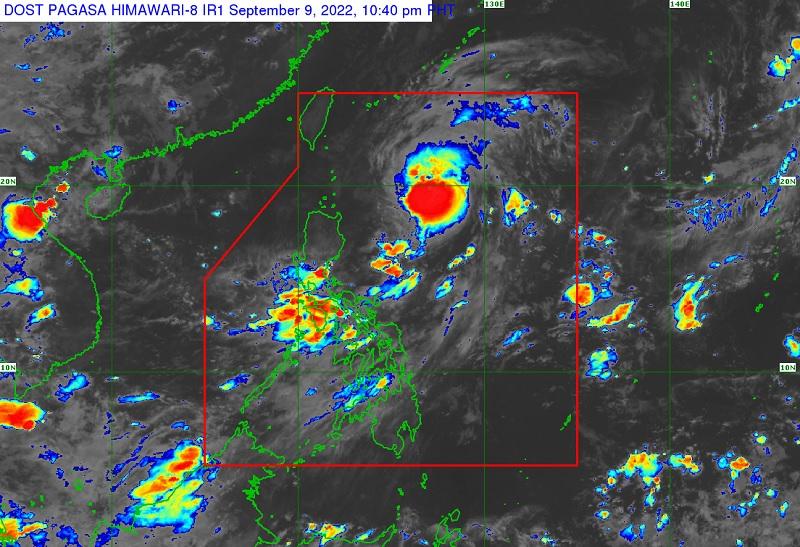 - Advertisement -
Severe Tropical Storm Inday intensifies further as it decelerates while moving northwestward over the Philippine Sea, according to the Tropical Cyclone Bulletin posted by PAGASA late Friday evening.
The center of Severe Tropical Storm Inday was estimated at 645 kilometers east of Calayan, Cagayan or 595 km east of Basco, Batanes packing maximum sustained winds of 110 kilometers per hour near the center, gustiness of up to 135 km/h, central pressure of 992 hPa while moving northwestward at the speed of 10 km/h.
- Advertisement -
Inday packs strong to storm force winds that extend outwards of up to 310 kilometers from the center but there are no Tropical Cyclone Wind Signal raised.
Heavy Rainfall
Inday is less likely to directly bring heavy rains over the country but its trough may continue to bring rain showers and thunderstorms over Western Visayas and portions of Southern Luzon.
The weather disturbance may bring moderate to rough seas over the seaboards of Batanes and Babuyan Islands on Saturday. So mariners are advised to monitor for updates, take precautionary measures when venturing out to sea.
Inday is forecast to move northwestward over the Philippine Sea until Monday then turn north northwestward or northward over the sea east of Taiwan and is expected to slow down by Sunday and exit the Philippine Area of Responsibility early next week.
Inday may reach typhoon category within the next 12 hours and further intensify until Monday as it continues to move northwestward over the Philippine Sea.
"However, the slightly cooler waters east of Taiwan and the forecast slow-down period over this sea area may result in a weakening trend by Monday or Tuesday," PAGASA reported.
A warning has been posted by the weather bureau for those living in hazardous areas or prone to floods and landslides to take precautionary measures. — BAP, GMA News
7 Easy Ways To Make Extra Money At Home