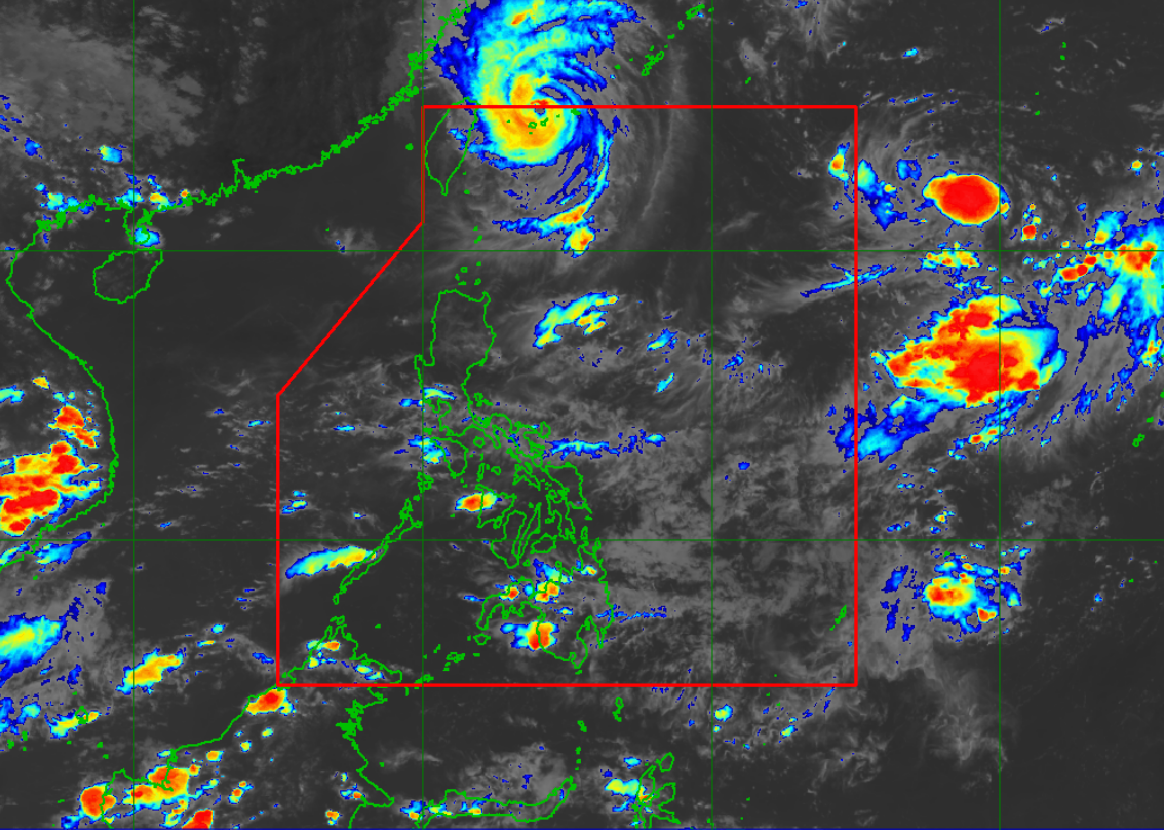 - Advertisement -
Typhoon Inday has accelerated north northwestward and is about to exit the Philippine Area of Responsibility, PAGASA said on Monday afternoon.
In its 5 p.m. bulletin, the state weather agency said Inday was forecast to exit PAR this afternoon or tonight.
- Advertisement -
At 4 p.m., the center of the eye of Inday was estimated at 500 km north northeast of Itbayat, Batanes.
It had maximum sustained winds of 140 km/h near the center, gustiness of up to 170 km/h, and central pressure of 950 hPa, while moving on its track at 15 km/h.
It also sustained strong to typhoon-force winds that extended outwards up to 300 km from the center.
Rainfall and winds
Inday is unlikely to directly bring heavy rains in the country while the hoisting of Tropical Cyclone Wind Signals also remains unlikely throughout the forecast period.
However, gusty conditions reaching strong to gale-force strength may be experienced over Extreme Northern Luzon today through Wednesday due to the channeling of the typhoon circulation in the Luzon Strait.
Coastal waters
Under the influence of Typhoon Inday, PAGASA said a gale warning remains in effect for the seaboards of Batanes and Babuyan Islands.
"In the next 24 hours, Inday may also bring moderate to rough seas over the eastern seaboard and the remaining northern seaboard of Northern Luzon (1.2 to 3.0 m). These conditions may be risky for those using small seacrafts," it said.
"These conditions may be risky for those using small seacrafts. Mariners are advised to take precautionary measures when venturing out to sea and, if possible, avoid navigating these conditions," it added.
Track
Once outside PAR region, Inday will turn more north northwestward over the East China Sea while gradually accelerating.
"Inday is forecast to maintain its strength or may gradually weaken throughout the forecast period due to the cooler waters over sea east of Taiwan and East China Sea, and increasing vertical wind shear along its projected path," PAGASA said. —NB, GMA News
7 Easy Ways To Make Extra Money At Home