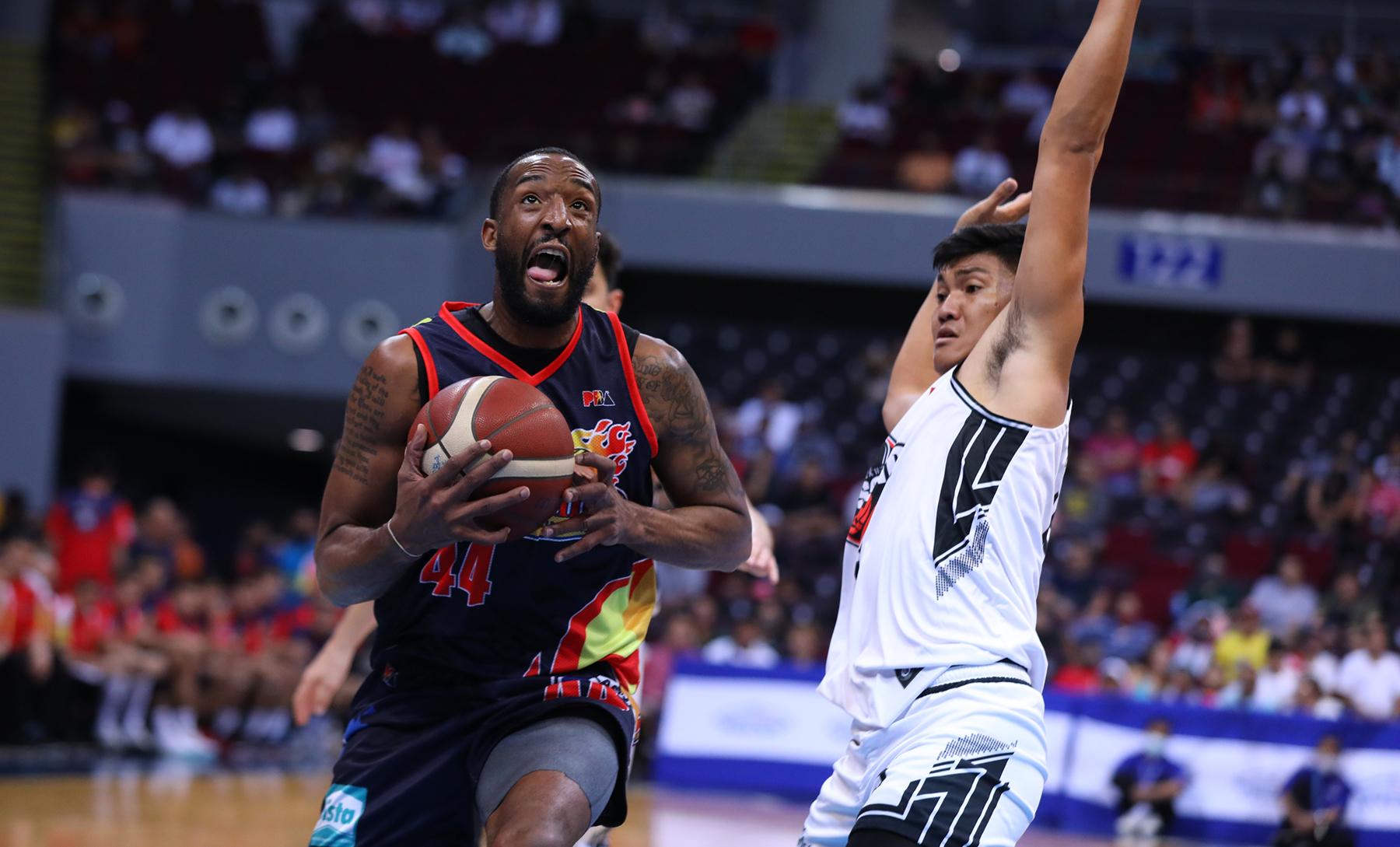 - Advertisement -
It took four losses before the Rain or Shine Elastopainters barged into the win column, but they were successful after completing a comeback against the Blackwater Bossing, 122-117, on Sunday in the 2023 PBA Governors' Cup.
The Elastopainters were trailing 95-87 at the end of the third period before they tied the game at 100 early in the fourth period.
- Advertisement -
Rain or Shine continued their run in the fourth frame and led by as much as nine, 115-106, with 2:40 left before Jvee Casio gave the Bossing a glimmer of hope with a triple at the 1:31 mark.
New Rain or Shine import Greg Smith further extended their lead before Baser Amer drilled a triple with 1:02 left. Free throws from Rey Nambatac and Gabe Norwood sealed the deal for the Elastopainters despite Casio and Troy Williams' late attempts to salvage the game.
Smith posted 38 points in his first game for Rain or Shine, while Santi Santillan had 16 points. Beau Belga, Nick Demusis, and Shaun Ildefonso tallied 12 points each.
The Rain or Shine win spoiled Troy Williams' double-double performance of 40 points and 13 rebounds.
James Sena and Tyrus Hill also scored 15 and 14 points, respectively, in the Blackwater loss.
Rain or Shine (1-4) will return to action on Thursday against Terrafirma Dyip, while Blackwater (1-5) will face TNT on Wednesday.
The scores:
Rain or Shine 122 – Smith 38, Santillan 16, Demusis 12, Belga 12, Ildefonso 12, Nambatac 9, Asistio 7, Clarito 5, Ponferrada 4, Norwood 4, Caracut 3, Torres 0, Yap 0.
Blackwater 117 – Williams 40, Sena 15, Hill 14, McCarthy 10, Ilagan 8, Ular 7, Casio 5, Amer 5, Ayonayon 4, Banal 3, Suerte 3, Taha 2, Torralba 0.
Quarters: 34-31, 66-67, 87-95, 122-117
—JMB, GMA Integrated News
7 Easy Ways To Make Extra Money At Home